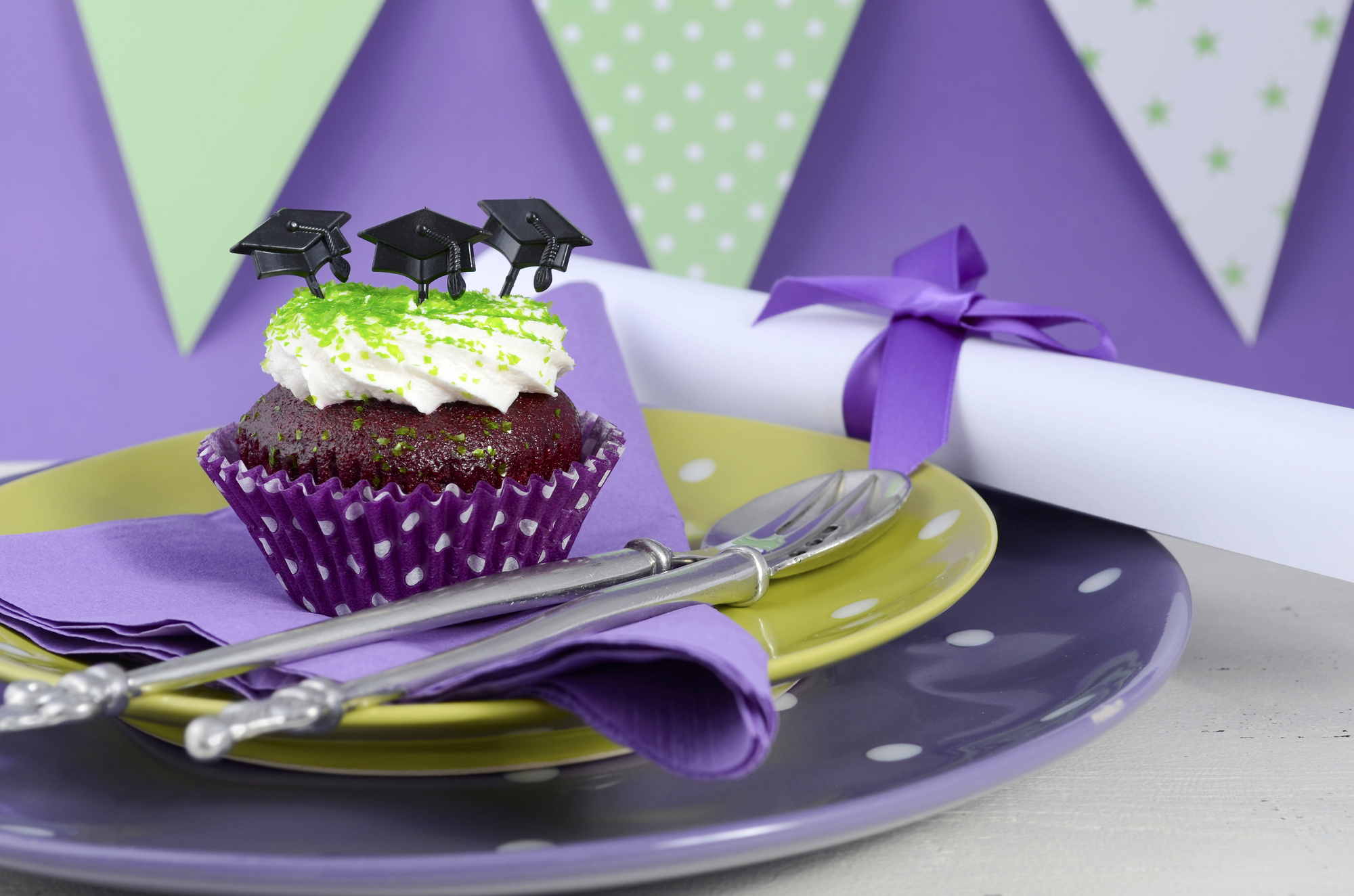 How to Decorate For Your Graduation Party
Every milestone deserves a celebration. Graduations are huge accomplishments and ones you will want to share with family and friends.
When planning a party, graduation decorations are easy to find. The standard tassels, graduation cap, scroll diploma and class of banners, are a must.
Choosing the right combination of grad gear and personalization to reflect the person being celebrated requires additional effort.
Celebration themes are the rave these days. Parties should reflect the personality of the person you are honoring, and you are sure to want the perfect photos to remember the day.
If you have a graduate on the horizon, whether it's preschool, high school or college, you want to go all out.
Continue reading for decoration ideas to celebrate the graduate.
Determine How Many People to Invite
Graduation is a time of celebration and outwardly demonstrating how proud you are of the honoree. Before you start shopping for graduation decorations, you will first need to know how many people will be invited to the party. The guest of honor can help with this, unless you are planning a surprise party.
Will it be an intimate setting with close family and friends? Will it be a large party including classmates and other people known by the graduate?
The number of people you invite can have an impact on how simple or elaborate the celebration will be. Once you have a number you can set your budget.
Remember, the number of people in attendance isn't important. The ultimate goal is to create a memorable moment for the graduate.
Choose the Perfect Venue
The venue you choose can make or break your event when it comes to choosing graduation decorations.
Some locations will not allow you to hang items on the wall or from the ceiling. You may or may not be able to light candles.
If you have a particular color scheme, it could clash with the venue's decor.
Hosting a graduation party outdoors comes with its own list of things to consider.
Will you have an alternative location just in case the weather takes a turn for the worse? Hanging decorations could be challenging if there are no trees, poles or walls.
When hosting an event in an outdoor venue take into consideration that decorations are more likely to blow over, and get damaged. Bring extra tape and paperweights to secure tabletop items.
Another item on your list should be seating. There are three shapes in tables and each seats a certain number of guests.
Create a Theme Using Graduation Decorations
Whatever decoration you choose, carry the theme throughout your set-up. This includes centerpieces, photo backdrops or photo-booths, signage and favors.
Create a color scheme and stick with it. Your table linens, chair coverings, and draping should all be in the designated colors.
It is also very popular to ask guests to dress in certain colors to carry the theme forward.
Consider hiring a deejay that can incorporate graphics into their lighting displays. How cool is it to have the graduate's name illuminated on the wall along with graduation cap and diploma.
Have fun with your theme by adding items that reflect items the graduate loves. If she plays tennis, include tennis rackets. If he loves surfing, throw in a surfboard.
Don't forget to reflect the college the graduate will be attending or has recently graduated from.
Design the Invitations
The invitations are often the best part of the decorations. You could say they are the blueprint to what the final set-up will look like.
There are so many trinkets, cut-outs, stickers and invitation papers at your local craft stores. The sky is the limit so let your creative side come through.
Make the invitation a keepsake by including a cap and gown picture of the graduate. You could also have guests bring it with them to win a party favor.
Another idea, if you need a program for the evening, is to use the same cover design from the invitation.
Your graduation decorations could even incorporate the invitation design into your photo backdrop.
Decorate With Flowers
Incorporating flowers for events in bulk can come in the form of floral sculptures. These creative works of art can create a centerpiece that will be the talk of the party.
Imagine a giant graduation cap or Class of 2018 made of flowers.
If that is out of your price range, make centerpieces in the graduate's school colors. Flowers can also be used in graduation decorations by placing them in large vases and strategically placing them in the venue.
You could create a floral pathway at an outdoor party on the beach. You could also place a thank you note on their stems and give to guest as they depart.
Popular flowers for a graduation include frilly carnations, daisies, sunflowers and other fun colorful blooms.
Order the Perfect Cake
One last tip for graduation decorations is the cake. Cakes have come a long way, and they can be shaped into any object you can imagine.
For your graduation celebration, you can do something simple like buying a sheet cake with "Congratulations!" written on it. Let's be honest, that would be really boring.
Go all out with a themed cake like Dr. Seuss's book "The Places You'll Go," which is often quoted during graduation speeches.
Do a three tier cake in the graduate's school colors and a graduation cap on top. What about a diploma cake or a stack of books representing their favorite subjects.
When it's time for the cake place sparklers on top for a real celebratory moment.
Are You Ready to Plan the Perfect Graduation Party?
Now that you have been armed with this great list of graduation decorations, you should be ready to start planning your party,
Be inspired, have fun and most of all ensure the graduate knows how proud you are of their accomplishment. Graduations only happen a few times in a person's life and step should be recognized.
Before high school graduation takes place, there is prom to take care of. If you have a daughter, check-out our tips for selecting the perfect dress for the prom.