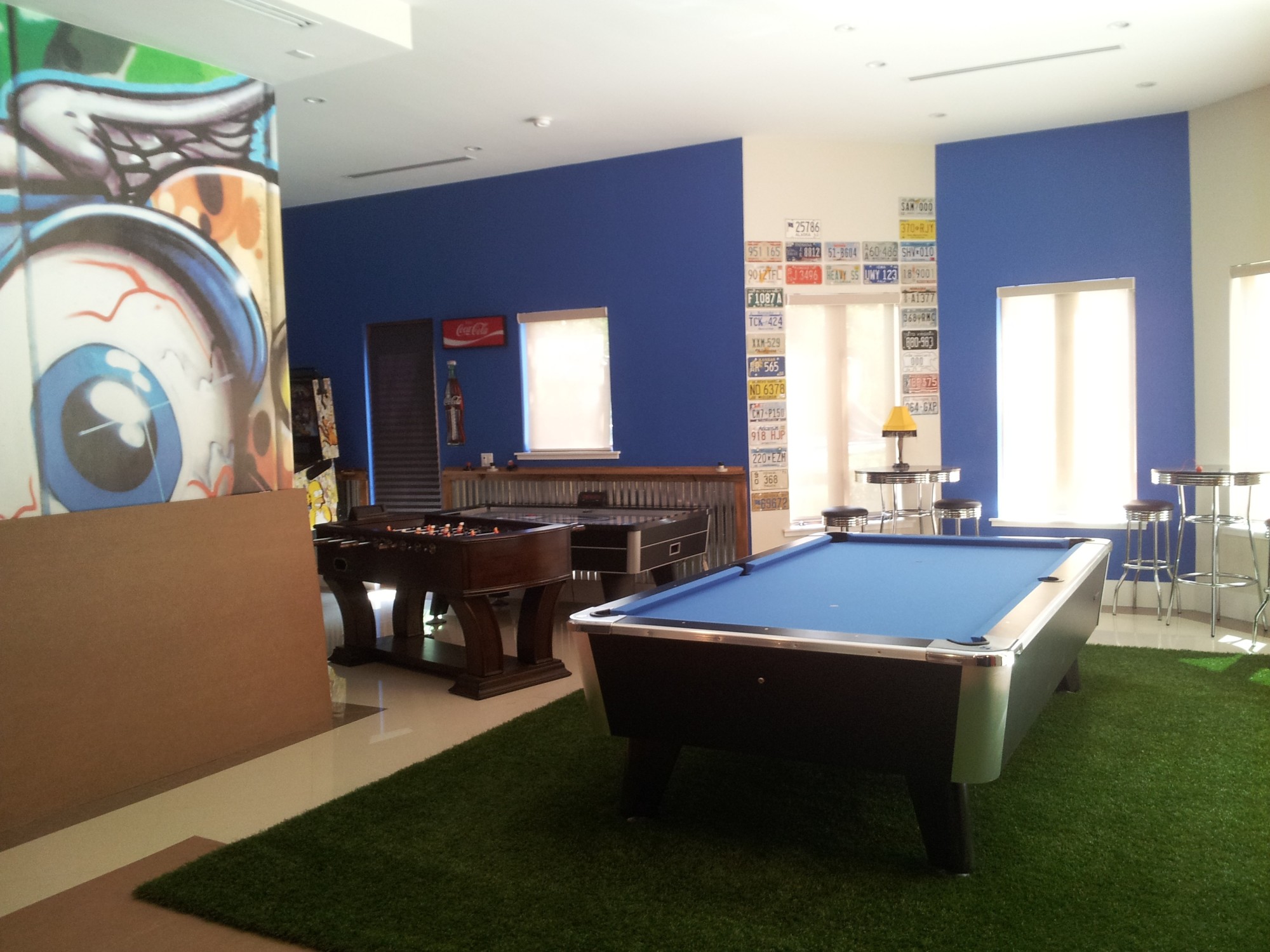 Creating the Ultimate Game Room: 10 Ideas
Originally posted on https://leviathyn.com/93777/creating-the-ultimate-game-room-10-ideas/
Ever since the first arcade game became commercially successful in 1972, people have had an undying love for these games. In fact, many of the original concepts are still in use today.
Luckily, you don't have to go to the arcade anymore to get the gaming experience. In fact, you can recreate the space in your very own home.
Read on for our 10 ideas to create the ultimate game room in your home.
1. A COMFY PARADISE
When you're imagining the ultimate game room, one of the first things that comes to mind is comfort. After all, you're there to relax, so why not make it the comfiest space in your home?
Get some gaming chairs or a big comfy leather sofa to accommodate your guests. Fair warning: If you make it too comfortable, they may never want to leave!
2. WORK AROUND A THEME
One of the most popular game room ideas is to design around a theme. In other words, what speaks to you as a gamer? Designing the ultimate game room around a theme is easier than you might think.
The first thing to do is come up with a concept. If you're a sports fanatic, then decorate accordingly! Find pictures of your favorite players, team memorabilia, or other things that remind you of your sport of choice.
If you're a video game fanatic, pick your favorite game! Is it old-school Nintendo? A first-person shooter?
Once you've found a solid theme to design your game room around, it's simple to coordinate your decor. Find your favorite theme and get creative with it!
3. DIVERSIFY YOUR ENTERTAINMENT
The ultimate game room experience isn't centered around one activity. Instead, it involves having tons of options for gaming based on the mood you're in. That way, you and your guests will never be bored with the selection.
Try to pair up your video game area with some old-school arcade games and a few options that aren't digital (such as pool, table tennis, etc.). If you are working with limited space, get a multi-tasking gaming table with more than one game built-in, such as a foosball/table tennis/pool table setup.
Related:  House of Cards – Season 2 Review: The Bloody Battle Between Money And Power
4. MAKE IT VINTAGE
When imagining the ultimate game room, there's something about the magic of vintage decor that can create a fun, retro atmosphere for you and your guests.
Shop around for some vintage arcade games, such as Pac-Man, Frogger, or even an old pinball game. Having these games around can make it feel as if you've stepped out of a time machine.
On top of that, look for some vintage decor, such as old signs and trinkets from vintage video games. It'll create a fun, classic atmosphere that just might bring out the kid in you.
5. HAVE ALL THE ACCOMMODATIONS
If you're trying to create the ultimate game room, an important thing to keep in mind is having the proper seating arrangements to accommodate everyone. The last thing you want is everyone crowding around with nowhere comfortable to sit!
Get a big sectional sofa and some armchairs for your video gaming area. If you want extra seating, store some folding chairs or beanbags to pull out in case the party gets larger.
6. BRING ON THE REFRESHMENTS
The ultimate game room wouldn't be complete without some snacks and drinks to keep you going.
Create a minibar station with a fridge, snack cabinet, or even a wet bar if you're willing to go all-out. That way, you'll have all the refreshments ready to fuel your gaming adventures.
7. ADD SOME MOOD LIGHTING
One of the best ways to create the ultimate game room is by adding creative lighting for ambiance and atmosphere. There are a ton of options to choose from — like neon signs, blacklights, and twinkle lights.
When searching for lighting, find what works best for your specific setup. For example, if you are focusing on physical games such as pool and foosball, you'll need some brighter options in order to have the proper visibility. Otherwise, get some dimmer lights to create a warm and inviting atmosphere.
Related:  5 Big Problems I Had With Pacific Rim
8. MAKE THE MOST OF YOUR SPACE
The ultimate game room isn't about the size of the room; it's about what you do with it. That's why, even if you don't have a whole lot of space, you can still create a game room that you and your friends will love.
Get some built-in shelves to store equipment without taking up a lot of space. Or, you could even get an ottoman that opens up and stores all your gaming supplies. The key here is to make the space look bigger by minimizing the clutter.
9. GET THE BIGGEST SCREEN
If you're big into video games, why not wow your guests with a huge screen? That way, you'll have the best visibility for multiple players.
Invest in the biggest screen that will fit in your space. Or, you could even get a projector and a silkscreen. Happy gaming!
10. CREATE THE BEST SOUND
In addition to getting the big screen, you should invest in an amazing sound system for the ultimate game room experience. That way, you'll be creating the ultimate gaming experience for you and your guests.
Shop around for a good surround sound system that will make it feel as though you're actually inside your video games. As an added bonus, you can also use it to play music if you're more in the mood for tabletop games.
Another thing to consider when it comes to sound is this: You might want to soundproof your game room. This can be done relatively inexpensively and could end up being incredibly worth it. As always, keep in mind what works best for your home setup.
GAME ON!
Adding a game room to your home can create a new hot spot for you and your friends to unwind, without breaking the bank at the bars! Now that you have some ideas for the ultimate game room, it's game on!
If you like what you see, be sure to check out out our gaming reviews for more ideas!