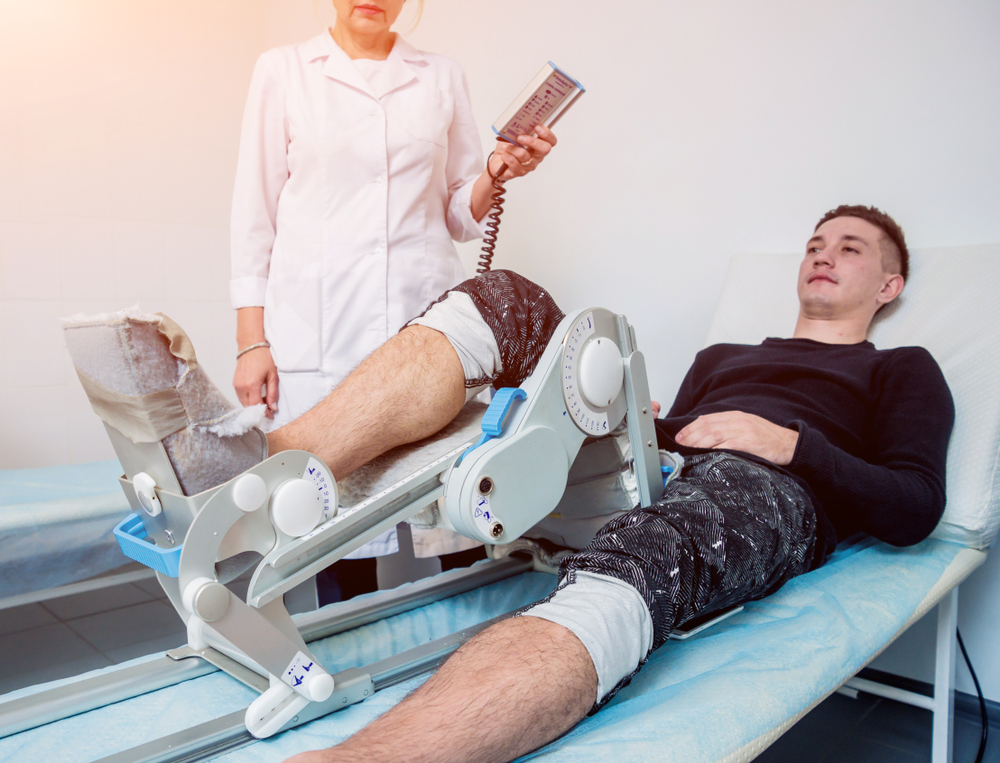 Cpm Machine Rental in New York [2019]
Originally posted on https://orthoprousa.com/cpm-machine-rental-new-york/
Continuous Passive Motion machines (or CPM machine) are a popular way to help New Yorkers recover after surgery by helping to safely exercise important joints like the knee and shoulder.  This machine encourages and strengthens by automatically bending and manipulating the points of our bodies in slow, consistent movements. Throughout the years, studies have shown that renting a CPM machine can aid in the improvement of a limb's healing process by minimizing or eliminating stiffness that could potentially complicate orthopedic surgery outcomes.
How Do CPM Machines Work?
The primary purpose of CPM is the rehabilitation of a limb after surgery. By attaching it to the knee joint, or the shoulder, one will not have to exert any of their own muscles or ligaments and let the machine do the work. This allows a patient to quickly start the process of regaining their range of motion and hold off frozen muscles after their procedure.
The movements are always slow and passive in nature, and many patients can conduct this exercise from their beds if necessary. Common reasons your doctor might recommend a shoulder or a knee CPM machine rental after surgery can include:
improve wound healing
reduce scarring
prevent joint stiffness
reduce pain
decrease swelling
improved oxygenation and blood flow.
Often, Knee and Shoulder CPM machines get used in conjunction with Game Ready Ice Machines after surgery. This helps to support a patient's recovery period by giving the affected area much-needed exercise and movement on a consistent basis.
What Are The Benefits Of Renting a CPM Machine
Since the 1970s, the benefits of Continuous Passive Motion machines have received close scrutiny and investigation to arrive at the scientific support of this therapy today. Positive clinical outcomes have increased the acceptance of its use within the scope of physical rehabilitation immediately after surgery and as part of physiotherapy aftercare for patients.
The evolutionary nature of medical advances has made this technology available for numerous conditions which have proven vital for quickly restoring function and mobility within a joint after injury treatment.
Some of the most notable benefits of renting CPM machine in New York after knee or shoulder surgery includes:
Increased range of motion of the affected joint, which can help possibly prevent the formation of scar tissue and painful stiffness that is debilitating. The CPM machine is programmable, and your healthcare provider can progressively increase the amount of flexion over a specific amount of time.
Muscle, ligaments, tendons, and supportive tissues may become stronger more quickly. By gently exercising your shoulder or knee, and muscular weakness may be prevented.
Pain may decrease when a CPM machine is elevating the affected limb due to less swelling when raised.
Patients that use these devices experience less anxiety when having to bend and flex as the machine does it for them. For example, forcing yourself to engage your ACL ligament right after surgery is intimidating, so using a CPM device will help remove some of the fear.
Do CPM Machines work?
The short answer is yes. If you need to improve your range of motion early after knee or shoulder surgery and want early results, a CPM device will help accomplish that goal. Having the ability to immediately start bending and manipulating your leg right after surgical treatment will restore confidence and give you the boost in recovery that you need.
The pioneer of this medical technology was Professor Robert Salter, who used rabbits to study certain conditions in rabbits and the effect of CPM machines to alleviate and encourage healing. The results of his studies in humans have laid the groundwork for the importance of using these devices during the post-surgical experience. Patients have had positive outcomes in similar injuries that do not require surgical interventions.
Average Treatment Time For CPM Machines
The purpose of the CPM design was to create a method of passive exercise for injured and/or recovering joints through automated movement and manipulation. It is also an ideal alternative when patients cannot tolerate traditional physical therapy options. Average treatment time with this method for conditions like a recently operated knee injury could last between three to six weeks.
There are numerous types of devices and styles available for a myriad of joint injuries that all provide these exercises vital to increasing cartilage and range of motion:
Flexion and extension
Abduction and adduction
Internal and external rotation
The length of time patients may have to use a machine like this varies and is dependent upon the scope of their condition and severity. Your prescribing doctor will let you know when you should stop performing this range of exercise.
Helpful Tips When Using a CPM Device
There are specific instructions you will receive when using a Continuous Passive Motion machine. Consider some of these additional steps you can take to stay comfortable before and after each session.
Take Pain Medication
Before you begin your regimen, take doctor-recommended pain medication to maintain a level of comfort. You should also wait long enough for it to take effect.
Put CPM Machine Away When Finished
You are trying to heal up after joint surgery or injury. Don't risk tripping or falling, which could lead to further harm by not putting away your device when finished.
No Smoking
There is a fire risk when smoking or using a CPM near excessive heat or open flames.
Avoid Getting Your CPM Wet
Your machine must remain dry at all times. Cleaners or water can cause permanent damage to your treatment device and should be avoided. Your care manual or doctor should advise you on how to keep it clean.
Find a CPM Machine For Rent Near You
Whether you undergo procedures like ACL knee surgery or rotator cuff repair in your shoulder or another surgical procedure, a CPM machine may get recommended by your doctor for post-operative care. You may also begin this phase of your healing immediately after surgery to hold off complications from developing a frozen joint. We are here to help and answer any questions or concerns answered you many have, so you can get the best possible results from your post-surgical recovery. Your insurance plan may cover your CPM rental, and same-day delivery option may be available.
With over 12 years in business in NYC and an A+ rating by the Better Business Bureau (BBB), we can provide you and your family with the best care you deserve! Call us today at (212) 888-7372 at to learn more about the benefits of renting a CPM Machine or Game Ready Ice Machine in New York City, Long Island or Westchester Counties.