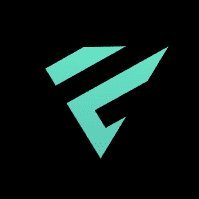 COVID-19's Impact on the Growth of Telemedicine Services
How EVOLVE, a Michigan Health & Wellness Company, is Changing Lives Remotely
FOR IMMEDIATE RELEASE
Bloomfield Hills, MI, April 21, 2021: Telehealth is a term that has been around since the late 1960s when it was used by NASA for healthcare delivery. This healthcare method has evolved throughout the years, and reports show 46% of patients now use telehealth, compared to just 11% in 2019. The unforeseen COVID-19 pandemic put immense pressure on the health and wellness industry and forced many providers to adapt quickly.
One of the leaders in the health and wellness telemedicine market is paving the way for other companies. EVOLVE, a health and wellness telemedicine provider has been remotely delivering healthcare services to patients since 2019. As the pandemic hit and patients sought ways to replace in-person physician appointments, EVOLVE was ready to help.
Marketing Manager Brian Burfield said, "With COVID-19 affecting our everyday lives, communication, efficiency, and customer care has become a much bigger focus for most companies. The pandemic has had its negative impact on the economy and how we operate, but it has also provided more options to patients looking for the best healthcare. There's less need for in-person consultations and appointments, saving patients time and money while giving access to providers outside their city. It's fascinating to see so many healthcare providers offering professional advice to patients via Zoom, Skype, etc. At EVOLVE, our goals are to provide our patients with the most efficient telemedicine services while improving their quality of life. These goals motivate us to improve our patient care technology and to stay ahead."
To keep up with the growth of the market, EVOLVE worked to:
Expand its team by hiring additional physicians, patient coordinators, sales managers, and office administrators. The extra help was necessary to keep up with the new increase in patient registrations. Each team member plays an essential role in the company and is critical to provide the best patient care.
Create a user-friendly portal for patients in need of easy, confidential, and professional online consultations and medication refills. This unique system, combined with a knowledgeable team, allows patients to get the advice and treatments they need quickly.
Strengthen the company's online presence and support through its website and social media platforms.
Implement new tools for communication, scheduling, treatment customization, medication delivery, and patient support.
About EVOLVE: EVOLVE is a leading telemedicine service provider currently serving the entire United States. Offering elective treatments focused on improving the patient's quality of life and restoring to their youthful selves. EVOLVE also provides treatments for men's and women's health, weight loss, hair loss, and more.
EVOLVE is committed to supporting patients in optimizing their lifestyle. Take the guesswork out of improved health with day and evening service via phone, video call, or text. Learn more about the hormone lab tests and health and wellness medications that EVOLVE offers its patients in the United States.
Media Contact
Brian Burfield
EVOLVE Company Inc.
(231) 360-5113
[email protected]
Originally Posted On: https://syndication.cloud/covid-19s-impact-on-the-growth-of-telemedicine-services/