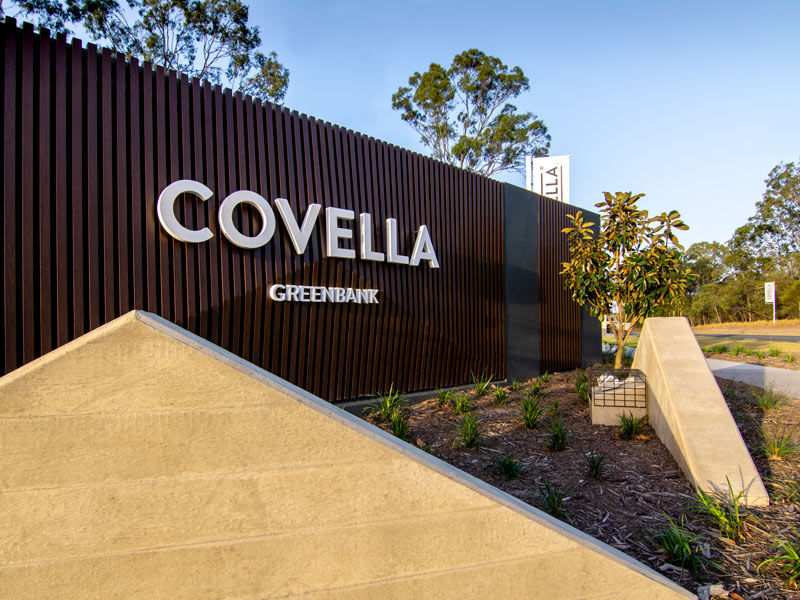 Covella
Originally posted on https://www.villaworld.com.au/blog-post/covella
Buyers from around the country are moving to one of South East Queensland's most affordable destinations: Logan City. With easy access to the Gold Coast, Ipswich and Brisbane City, one of Logan's newest land releases is capturing the attention of home buyers from near and far.
Covella at Greenbank offers residents the best of the city and country in one picturesque, master-planned community. Buying land at Covella for your dream home build means a lifestyle that's second to none; with local attractions and amenities to excite the whole family, including nearby Springfield's incredible entertainment district and water park, and the many great shopping destinations within Logan City.
Logan's famous diversity on your doorstep
Located within Logan's Greenbank community, Covella brings the best of the Queensland's country to the city. Lush, open spaces feature throughout the location, with over 50 hectares of space dedicated to parks, picnic areas, and greenery. The master-planned address caters to families at all stages of life, with healthy indoor-outdoor lifestyle in mind. The community even features a market garden, where residents can truly experience the farm-to-table movement by growing fruits, vegetables, and herbs on their own doorstep. The estate is divided into a collective of four residential neighbourhoods, offering Covella residents the feel of living in a small country town, whilst being within easy reach of all-important amenities.
The Covella community is located within the Logan council region, the fifth largest local government area in Australia. The vibrant and bustling Logan City area is one of the country's most culturally diverse regions, with over 217 cultural backgrounds represented. This is evident in the lively shopping and dining precincts throughout Logan, which feature an impressive array of exotic European, Indian, and Asian dining options, supermarkets, and retail outlets.
Access to all-important amenities
Transport links around Covella are impressive, with local rail and bus networks servicing the area, and major motorways affording easy access into Brisbane City, Ipswich, the Gold Coast and beyond. More transport and infrastructure developments are being planned for the area, making Logan an ideal location for first home owners, tree-changers, or investors, looking to build a lifestyle which balances work and lifestyle effortlessly.
Many fantastic local state, private, and Catholic schools call the region home, as do Logan's major public and private hospitals and medical centres. With an above-average growth rate for population, jobs, and real estate, the Logan area is also an attractive opportunity for investors.
Just minutes away is the impressive new Orion Springfield, featuring its very own water park, playgrounds, and an exciting retail, dining, and entertainment precinct. For those with school leavers in the family, Springfield's award-winning, world-class University of Southern Queensland campus is also just a short distance away.
The breathtaking Covella estate offer residents the opportunity to experience the delights of Logan and its world-class amenities, whilst feeling 'away from it all' in the comfort of an idyllic semi-rural landscape.
Calling Covella home
Finding the perfect spot to build your next home in the heart of South East Queensland can be a challenge. A suitable plot of land to construct the home of your dreams in a unique, open, and scenic landscape with access to the great outdoors can seem like a tall order in a bustling and thriving city like Logan.
The release of Covella's land, across its four neighbourhoods, offers home buyers the best of both worlds: City-to-country green spaces nestled away within Australia's second fastest growing region. Plots within this NBN-ready community start at just over $200,000, making Covella one of the most affordable addresses in all of South East Queensland.
No matter what stage of life your family is in, Covella is a location like no other, with something to offer everyone. If you're looking for the perfect site to build your next home, Villa World's expert property development team are here to help. From choosing the perfect home site to selecting a builder, Villa World can provide you with all you need to begin the journey to your new home today.