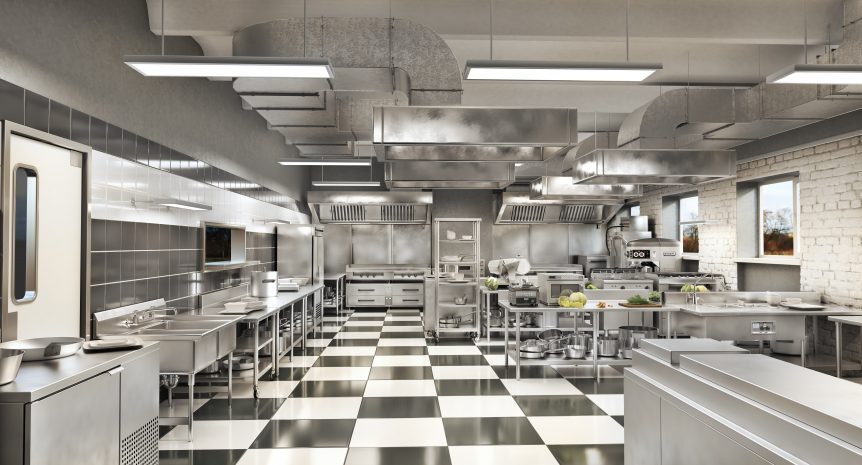 Common Reasons For Commercial Kitchen Failure
Photo from Caspers Service Company
Originally Posted On: https://caspersservice.com/2022/08/23/common-reasons-for-commercial-kitchen-failure/
Even in the most well-maintained kitchens, equipment failure can occur occasionally that is out of your control. The important thing to remember is if any of your equipment needs repairs, take care of them as soon as possible. Putting off kitchen equipment repairs that are needed immediately could result in more expensive repairs over time.
Keeping up with your commercial kitchen equipment is crucial for success in all restaurants. Well-maintained equipment can make sure your products are high-quality for not only you but for your loyal customers as well to ensure they are getting what they paid for. Old equipment, neglecting maintenance, bad cleaning habits, and avoiding replacement parts are just a few reasons for the failure of this high-end equipment. It is important to have knowledge of these common failures so that in the future you will know how to prevent this to save valuable time and money.
OLDER EQUIPMENT:
One of the most common reasons for equipment failures is equipment that's too old. Even though most equipment can go for years without replacement, it can be dangerous if the equipment is aging and you wait to see how long it can last before it breaks. Older appliances that aren't up to date can cause you to spend a lot of money because of constant repairs needed on this equipment. More modern kitchen appliances can help increase the efficiency of your kitchen, which will save you money in the long run. When it's time to opt for newer equipment, Caspers Service Company can help. With brand new parts and equipment, CSC will always ensure high quality for you and your kitchen.
ABANDONED ROUTINE MAINTENANCE:
Even when you think everything is working fine within your kitchen, the smallest glitch can turn into the biggest problem. Something as simple as a funny noise from one of your appliances can send a kitchen into disaster mode quickly.
Any appliances that use electricity, gas, or water will run much more efficiently if they are kept clean and regularly maintained. Machines that are properly checked and maintained will also lower your operating costs. When you have your appliances routinely maintained, the "life expectancy" is higher because fewer problems will occur.
Hiring a professional to perform these actions makes more sense than doing it yourself. At CSC, we have well-trained technicians who know how to perform efficient maintenance to ensure your kitchen runs as smoothly as possible.
POOR CLEANING HABITS:
To ensure that all appliances are working properly, you should have high standards for cleaning. Refrigerators, ovens, and even dishwashers need to be cleaned thoroughly. Proper cleaning helps prevent grease buildup and contamination that your customers can easily get if not cleaned efficiently. A good cleaning habit can also prevent health code violations. If they accumulate, you risk having your restaurant shut down.
For intensive and thorough cleaning, such as of vents and hoods, call in a professional. To avoid these problems, a certified professional can handle these situations and ensure that your kitchen is as clean as it should be.
AVOIDING REPLACEMENT PARTS: 

If something is wrong with one of your kitchen appliances, it does not necessarily mean that you have to replace the whole appliance. Depending on the situation, sometimes replacing one or two parts can fix the problem. Avoiding the parts that need to be replaced creates a bigger problem. You may see it as still working and not needing to replace it, but that will cost a lot of money in the near future if this habit continues. Broken parts can render some kitchen appliances, making useless over time.
When you need a replacement part, CSC is your first choice. With a combination of high-quality parts and certified technicians, we will get your kitchen back up and running without hesitation.
ABOUT CASPERS SERVICE COMPANY:
Casper's Service Company has over 45 years of experience keeping your restaurant in peak condition. Our skilled technicians provide comprehensive service and are ready for any job – all at a competitive cost advantage. Services are customized for each customer, with Caspers parts, installation, design, equipment, and our new training program Caspers University. For any of your HVAC service needs, have your first call be Caspers Service Company!