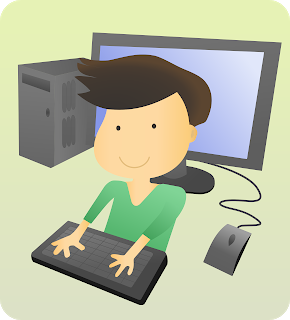 Coding for Kids: How Young Can Kids Start Learning?
Photo from Pixabay
Originally Posted On: https://www.codingwithkids.com/blog/2021/03/coding-for-kids-how-young-can-kids.html
You may be wondering, "Is my child old enough to learn coding?" We're here to help with a guide to the types of coding skills kids can learn at different ages, and the benefits that come with this education.
Coding for Kids: The Basics
Do you have a tech-savvy child that has expressed an interest in computers, technology, and coding? Coding for kids has gained popularity as technology becomes such an important part of our everyday lives in the modern world. Children that are five years old and up can start learning the basics of coding and can start early at a beginner level.
Allowing your child access to this education from an early age can set them up for a bright and successful future in this lucrative industry that is only increasing in demand. Coding focuses on computer development and programming. Despite it being a tech-based practice, coding utilizes creative processes to tell computers how to lead and execute certain actions.
This is done through a code, or a set of instructions, that a computer uses to function in a certain way or to reach a certain result. When stripped to the basics and fundamentals, coding is the language of computers that uses actions and reactions via inputs and outputs. Coding is used to develop products you use every day, such as your microwave.
Using inputs and outputs, learning coding can open up endless opportunities when it comes to creating electronics. If your child is around five years old, they are old enough to learn the very basics of coding. Often, at this level, coding is taught in a way that engages children using games.
The Benefits That Come With Teaching Kids to Code
If your child has an interest in coding, it can be very beneficial to offer them access to this education from a young age. There is high demand for STEM-educated professionals, and it's only expected to grow over the next decade. Not only can it set your child up for success, but it can also help them better understand the connected world around them.
While the everyday person may not understand how the devices and electronics that we use on a daily basis work, those with a coding background will have a better understanding of these items rather than taking them for granted. This can really change the way a child experiences everyday technology. It can allow your child to be exposed to the endless possibilities that come with coding.
This skill gives your child a competitive advantage. If they have a skill like coding (which a lot of their peers may not have) under their belt, it could make them a more desirable candidate for universities, internships, and jobs down the road. Coding is a highly sought-after skill and mastering it could allow your child to stand out from competitors.
Because coders and programmers are in such high demand, you allow your child access to learning the skills that can land them in a lucrative field. Additionally, if your child already has an interest in technology, this can be a fun and satisfying endeavor for them. While this is a logic-based field, it also provides a great creative outlet for children.
Your child can challenge themselves and create something that can lead to exciting results. Given the right instruction, teaching children at the right age can be fun and easy for kids.
Where to Begin
You may be wondering how to introduce your child to the idea of coding. The classes we offer with our online academy provide a fun and safe environment that's structured. This will allow them to learn and have fun while coding from home.
To avoid frustrating or overwhelming your child, you will want to use a program like ours that takes coding slow with children. We'll work to build upon the foundations before moving forward. You want your child to enjoy coding to make the most of it and you always want to make sure they have an understanding of the fundamentals before moving forward. Taking time to accomplish small goals during the process is the best way to begin.
For this reason, our program starts beginners off with lessons that teach the basics of coding. We then move forward in the program based on the child's age and understanding along the way. The child must be able to understand the basics in order to master coding. As your child learns, encourage them to talk about what they have learned and relate it to everyday technologies.
Consider Signing Your Child Up for a Coding Course Today
If your child has an interest in coding and technology, signing them up for a coding course is a great way to determine whether or not this is the right fit for them. Coding for kids is gaining popularity as the demand for professionals in this field increases over the years.
If you're ready to sign your child up for a coding course, head to our site and register for a private or group online program today.