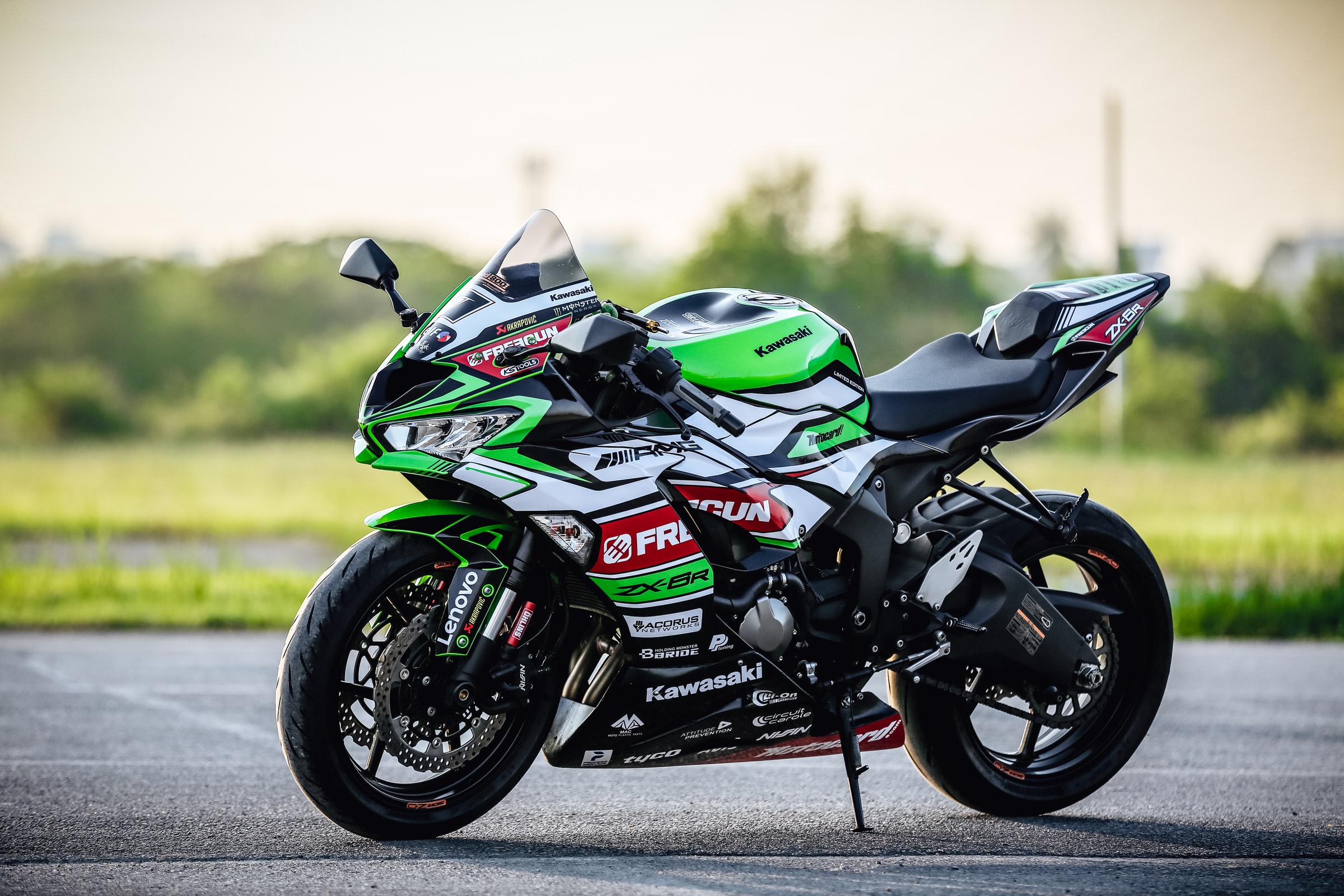 Case Study – Custom Redesign and Development on BigCommerce for BrocksPerformance.com
Photo from IntuitSolutions
Originally Posted On: https://www.intuitsolutions.net/custom-redesign-development-bigcommerce-brocksperformance-com/
A world leader in the development, manufacturing, and distribution of motorcycle performance components, BrocksPerformance.com offers customers innovative products backed by in-house research, real-world testing, and 40+ years of drag racing experience.  As the go-to source for Stupid Fast® Motorcycle parts, clients across the globe turn to Brock'sPerformance.com to take their racing to the next level.
To better serve its large international customer base of dealerships and individuals, Brock's Performance needed an enhanced website experience that catered to B2B and B2C clients. They turned to IntuitSolutions for a complete website redesign – an updated look, feel, and experience to increase visibility, drive traffic, and boost conversions.
The Challenge: An Outdated Site Design and User Experience
Our client's previous site was holding them back from showcasing an impressive selection of products and thought leadership.
The old site had significantly underutilized space "above the fold," and potential customers could not see the full breadth of their offerings at glance. The homepage carousel was problematic in terms of updating content – cutting off valuable text and images when viewed on different devices. It also took several clicks for shoppers to locate products specific to their bike's make and model.
"To stay on top of evolving e-commerce trends, best practice is to redesign your website every 3-4 years."
With new products and content updated frequently, having a seamless browsing experience for both B2B and B2C was top priority for the new site. With this in mind, they partnered with IntuitSolutions for a custom full-site redesign developed on their existing installation of BigCommerce Stencil – supporting the latest and greatest BigCommerce functionality.
The Solution:  A Custom Redesign on BigCommerce
Our team of BigCommerce design and development experts set out to revamp their site design and usability, add features and functionality, and expand their online presence to increase site traffic and conversion rates.  This entire process was overseen by a dedicated project manager and supported by a full team of in-house experts in BigCommerce design and development.
We worked closely with Brock's Performance to craft a fully responsive redesign while upholding the company's established brand. Working off of each other's ideas and insights, we arrived at an iteration that combined a visually striking layout, extensive custom functionality, and a highly intuitive user experience for B2B and B2B shoppers.
Highlighted features of the new site design:
Custom Make/Model/Year parts finder to help customers quickly narrow results for their specific vehicle.
Category page design enhancements that utilize page space, text, and images to narrow ideal product results quickly.
Product page enhancements, with better organized product details and sidebar suggesting related products.
Custom product page tabs organizing technical product information into more readable sections.
Customized mega menu with prominent images displayed above a list-style of product categories. This takes advantage of the extra menu space and helps customers find products faster.
Reorder button that allows returning customers to quickly repurchase past items.
Pop-up login window enabling customers to log into their account from any page on the site.
More calls-to-action (CTAs) throughout the site to boost engagements and conversion.
Custom, Feature-Rich Development
IntuitSolutions' Base Theme
Like our other projects built on BigCommerce, BrocksPerformance.com was built using our proprietary "Base Theme."
IntuitSolutions has dedicated hundreds of development hours to further optimize the already powerful "Cornerstone" Stencil theme, resulting in drastic improvements in accessibility, page load speed, and overall code base.  These updates include:
Significant upgrades to ADA & WCAG accessibility standards
Better 404 crawler instructions
Improved 'quick search' results
Resolved native bugs
Improved blog layout
Photoswipe product image viewer
Product data page custom tabs
Improved cart page layout
Additional page builder region points
Slide out preview cart
Slide out search
Brand carousel
ThemeBridge: The Staging-Like Environment Built for BigCommerce
To help expedite the testing and launch process for BrocksPerformance.com, our team utilized ThemeBridge

, an app developed by IntuitSolutions.
With ThemeBridge, our clients can preview their new site with their actual product data and content, browse the new site prior to launch, and see development progress in real-time – a process that no other development agency can offer.
Every website development project and retainer gains access to ThemeBridge at IntuitSolutions. 
Using ThemeBridge, clients can preview design improvements, custom functionalities, and other feature adjustments prior to launch.  This provides the assurance and peace of mind that site updates will "play nice" with their live website.
The Results: A Modern, Scalable Site Design Supported by a Robust BigCommerce Framework
Working with the Brock's Performance team was an absolute pleasure, and it was gratifying to help bring their new website to life. Our team is proud to have helped them launch a powerful storefront that is not only sleek and user-friendly, but equipped with custom functionality to sustain a growing e-commerce store in an ever-evolving industry.
Brocksperformance.com now has a roboust online sales platform serving B2B and B2B clients that allows them to focus on what they do best: helping customers go fast — and look good doing it.
Could your BigCommerce store design use a refresh? Are you considering migrating to BigCommerce from another platform? We're an Elite BigCommerce Partner Web Design Company and work exclusively on the BigCommerce platform. Send us a message or call us at 866-901-4650 to discuss how we can help your business succeed online.