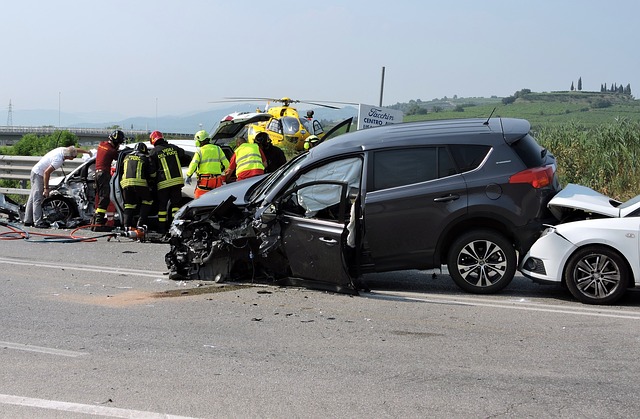 Car Crash Aftermath: What to Do After Being Involved in an Accident
Most statistics estimate that people will be in up to 5 car accidents in their life. They see their own cars damaged approximately once every 18 years. Most accidents are pretty minor but can still be costly if you don't pay attention to the car crash aftermath and how you handle yourself.
It's vital you take some key steps to keep costs down and more importantly assure everyone's safety. Here's what to do.
Stop and Remain Safe
The first thing you need to do is to check for injuries. Determine if anyone in your vehicle is injured, whether it's yourself or passengers. If you were involved with another motorist, make sure that they weren't injured.
Even a minor injury requires you to call 911 to get an ambulance on the scene. A minor accident where everyone cooperates and maybe some minor bodies of vehicles were damaged, still call the police. This gives everyone an official report.
Pullover and get to a safer area if vehicles are still working. Get them to the shoulder or off of the main road. Put up flares or reflective triangles if you have them.
Exchange Info
Most state laws require an exchange of information. There's a different amount of information required by each state at the scene of an accident.
At the very least, you should exchange names and insurance information with other drivers. Even though you may want to handle things quickly and easily, don't admit guilt or pass blame. It can escalate and upset the insurance workflow.
Get the other driver's phone number and witness contact information if possible. Take photos of the damage and take photos of the environment. If there were any possible blockages or obscured road signs, make note of that.
Get the police officer's information and number as well. Write down any notes you think of that relate to the incident.
Now Consider What Insurance Covers
The insurance companies are responsible for determining who is at fault for an incident, especially hard between careful drivers. The other driver might cover the property damage done on your car. They might also cover medical bills.
If you were found at fault, your insurance could be impacted. Without insurance, these costs will come out of pocket.
Decide whether or not you want to file a claim. While you might want to pay cash for the other driver's repairs, it could result in high costs. You could end up paying thousands of dollars out of pocket on a minor repair to a new vehicle.
Instead, calculate how much it will impact your insurance and whether or not that cost will pass to you over time. It's often best to use your insurance and take a small hit later on.
Car Crash Aftermath Can Be Scary
In the chaos of car crash aftermath, it's upsetting and frightening as your adrenaline kicks in and you go into fight or flight mode. However, you need to maintain a cool demeanor and take things easy. Make careful decisions and everyone will be safe and their needs covered by insurance.
If you want to save money on car insurance, check out our guide for tips.