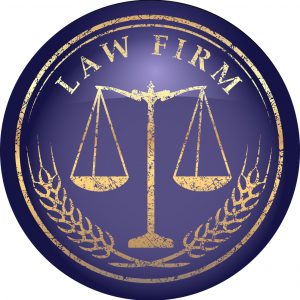 Bespoke – Attorney & Law Firm "Low Rate Funding"
Originally posted on https://www.lawcash911.com/law-firm-funding-attorney-loans/
Just Contact Us – We Will Offer A Better Deal Than All Competition – We Can Keep This Promise Because We Have Private Investors Ready To Compete and Win!
Need Money Now – We Understand – One Step Approval
It's a fact. Law Firms that are well funded and have large war chests are more likely to win a favorable and larger settlement. Sometimes, for a criminal attorney a simple "Not Guilty " verdict is hitting a home run for you and your firm. So please read on.
As an attorney, you must invest a lot of time and energy into the cases that you are fighting. That is because these
cases represent precious and valuable assets of your business. You probably also know that having sufficient, liquid funding, while you are litigating cases is often the key to a successful result.
Unfortunately, litigation and arbitration can be prohibitively expensive — particularly against defendants with deep pockets like Monsanto and Boston Scientific. Or the Archdiocese of New York Lawsuits involving these huge companies can stretch on for months or years. It's not uncommon for there to be delays in settlement awards and cash disbursements. These issues can cause serious cash-flow issues for your law firm or practice. Being tied up in complex litigation for months or years can drain your cash flow. This is where litigation funding comes in. It provides law firm financing and loans for attorneys while cases are in litigation. Lawsuit funding allows you to continue to fight to win your clients' cases on a contingency basis while also continuing to secure new clients and grow your firm.
What Is Litigation Funding?
Litigation funding allows you to access the capital that you need to operate your law practice and grow as you litigate cases. Although it is sometimes called a loan, litigation funding is not actually a loan. Rather, it is a non-recourse cash advance based on an anticipated settlement. Capital is provided to the law firm in return for a portion of the financial recovery from the lawsuit(s). Since the funding is non-recourse, it doesn't have to be paid back if you don't win your case or cases.
How Does Law Firm Financing Work?
Few traditional banks have skilled underwriters that can evaluate the probability of a case outcome. None will offer non-recourse loans or cash advances based on anticipated settlements. Unlike with traditional banks, at Lawsuit Cash 911 , we know how to properly determine the probability of a favorable case outcome, and are willing to make investments based on our evaluations. We can provide the capital that you need for your litigation-related needs and expenses.
We Offer Innovative Financing Options
Law Firm Variable Loans
Major Law Firm on demand, Line of Credit
Attorney Financing Tailored to your specifications
Case Cost on time Financing
Individualized Working Capital Loans
Judgment Funding
Settled Case Cash Advances
Funding for Appellate Cases    
Cash Advances on Verdicts
Portfolio Funding for Law Firms or Attorneys
Loans on Contingency fees
What Can Litigation Funding Be Used For?
With your funding from Lawsuit Cash 911, there are no restrictions on the use of funds. You can use Litigation funding for both pre and post-settlement expenses. Examples include:
    Medical reports
    Payroll expenses
    Operating costs
    Court fees
    Trial exhibits
    Working capital
    Business expenses
    Salaries etc.
There are Many Benefits from Intelligent Litigation Funding
Here are some of the advantages of litigation funding.
    Up-front settlement fee recovery – With litigation funding, you receive your fees from settlements upfront.
    Risk-free – Unlike traditional bank financing, there is no risk to law firms and attorneys. With litigation funding. Litigation loans are non-recourse, which means that the funds are only repaid if the litigation is successful. Therefore, if the case is lost, there is no repayment due.
    Grow your practice – Litigation funding can help you grow your practice while you are fighting big cases. You won't have to put the rest of your practice on hold while waiting for a settlement. You can use the funds for advertising and other costs to bring in new clients.
    Help you get bigger settlements – When you have adequate cash flow, you can hold out for bigger settlements. This helps you achieve the maximum recovery possible based on the merits of a case.
    More satisfied clients – Pre Settlement Litigation Funding can help you better meet the needs of your clients. You can offer more flexible payment arrangements to clients, help achieve better case outcomes for clients, and more. Your client is much more likely to be satisfied with your services. When your clients are happy, it helps your firm grow.
How To Get Legal Funding For Your Law Firm?
The process to get litigation funding for your law firm is pretty straightforward. Here are some of the things that look at when evaluating your portfolio.:
    Merits of your case – Because litigation funding is non-recourse —meaning there is no risk to you — we look for strong claims with a high likelihood of success.
    The amount of damages- We will evaluate any application but favor claims with significant damages.
    Recoverability – Defendants should have the resources to pay a settlement or have sufficient insurance in place.
Does the above sound like your case or portfolio? Here are the steps to get working capital for your firm.
1)    Apply – Submit your application online and we will contact you or call us at  800-251-6606 to apply. There is no cost to apply and it takes just a couple of minutes.
2)    Review – We'll review your application and contact you for further information, if needed.
3)    Approve – Receive approval in as little as 24 hours. If approved, we'll send you information that details the terms of funding.  Simply review and return the signed document.
4)    Fund – Your money is disbursed securely and quickly as per your agreement.
We do our best to streamline the process to get you access to funds quickly.
Contact Us
Don't wait to apply for your Law Firm litigation funding! The earlier you get started on obtaining law firm financing, the better for your business. Are you ready to learn how a litigation cash advance can benefit you or your law firm? Talk to us about how all of our flexible funding options for law firms or individual attorneys can help you reach your goals. You can submit your information on our online application or contact us directly@ 800-251-6606 for a personal consultation.
Click Here for Types of Cases We Offer Clients Pre Settlement Funding