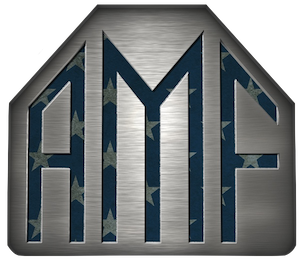 All Metals Fabricating Begins Using Cloud Based Quoting Platform, Paperless Parts
FOR IMMEDIATE RELEASE
July 7, 2021 – All Metals Fabricating, a precision sheet metal fabricator, today announced their implementation of Paperless Parts, a cloud-based estimating and quoting platform, to provide its customers with an efficient quoting experience. Paperless Parts gives All Metals Fabricating the ability to securely collaborate with customers looking for feedback on the manufacturability of their parts in real-time. Take a look here!
All Metals Fabricating recognizes the importance of protecting their customers' intellectual property and that the cybersecurity landscape is constantly evolving. The Paperless Parts platform offers All Metals Fabricating the power of a cloud-based solution combined with the highest level of cybersecurity in line with new CMMC regulations.
With the adoption of Paperless Parts, All Metals Fabricating can now provide its customers with:
An easy way to submit RFQs directly through our website
Secure communication regarding part files and quotes to enable better collaboration on things like revisions or feature changes
The ability to provide customers with consistent and accurate quotes in less than 24 hours
A digital quote that provides all the possible purchasing options for the RFQ
The ability to easily checkout and submit your Purchase Orders through a new Digital Quote.
"We recognize that our customers' needs are continuously evolving with the need to get products to market faster and the challenges facing the supply chains," said a spokesperson from All Metals Fabricating. "We are taking steps to invest in the best industry-leading solutions to help our customers deliver on time."
All Metals Fabricating can now analyze the geometry of 3D CAD models, enabling greater consistency and speed in their quoting process. This investment is an example of All Metals Fabricating's continued dedication to offering the highest level of support and partnership to its customers.
For more information, contact All Metals Fabricating at this site.
We adopted Paperless Parts over other solutions we evaluated because they are the most powerful estimating and quoting solution for the sheet metal fabrication market. In addition to providing a modern cloud-based interface, their software integrates well with our JobBoss ERP System creating significant value for our team.
About All Metals Fabricating: All Metals Fabricating is a fully integrated precision sheet metal fabricator with a broad range of manufacturing capabilities that enable us to fully support the needs of our customers. Learn more about All Metals Fabricating here.
Media Contact
All Metals Fabricating
(972) 747-1234
200 Allentown Pkwy Allen, TX 75002
https://www.ametals.com/
Originally Posted On: https://syndication.cloud/all-metals-fabricating-begins-using-cloud-based-quoting-platform-paperless-parts/