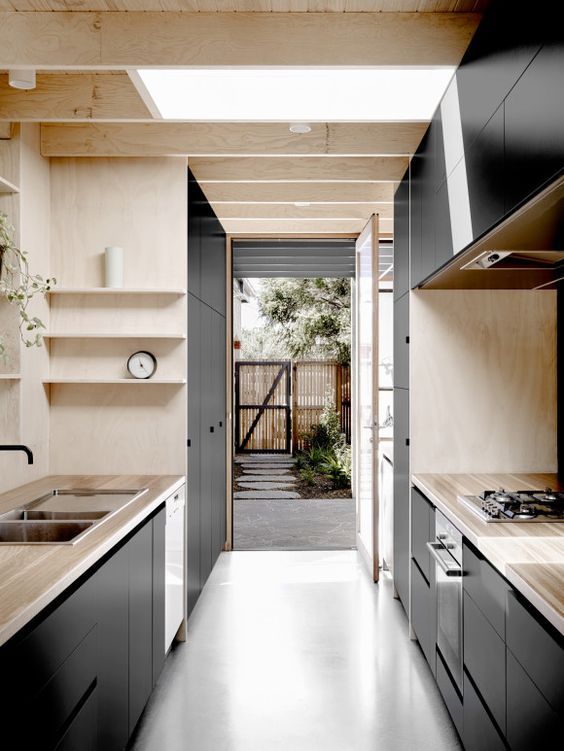 A Small Kitchen Doesn't Have To Leave a Sour Taste In The Mouth
Originally posted on https://essenziale-hd.com/2017/09/01/small-kitchen-doesnt-leave-sour-taste-mouth/
The kitchen is the heart of the home, but alas, some of our homes are left with small hearts. If your kitchen is so small that you can barely fit in more than one person at a time, then you might have given up on the idea of ever spending enjoyable evenings preparing a meal. However, don't despair just yet: there are a number of small kitchen hacks you can implement in your cooking area that'll make it feel much bigger, all the while remaining a fully functional kitchen.
Walls are Your Friend
Your floor space is going to be at a premium if you have a small kitchen, and there's not much you can do about that. However, what you will have are walls. Some will naturally be taken up by cupboards and a fridge, but you can make good use of the exposed ones you have in your kitchen. Here you can hang utensils, install a shelf to house your mugs and plates, and even install a breakfast bar. If you are installing a breakfast bar, make sure you're putting it on a hinge so you can fold it away when it's not in use.
Minimize Your Appliances
You're unlikely to have the space to install all the modern appliances that people with bigger kitchens can have, but that doesn't mean you have to go without. You just need to get smart with your approach. For example, you don't need to have a full over in your kitchen. Instead, get an oven that sits on top of your counter. These look like the best countertop ovens; buy one, and you'll be able to cook up a storm, even in your tiny kitchen. Because they're multipurpose, having one will also mean you won't need to have appliances like toasters and slow cookers, saving more space.
Innovative Storage Solutions
There's more space in your kitchen that you realize, and the problem is that it's not readily available or otherwise taken up by something else. Take the corner of your kitchen cabinets. There's a lot of dead space there, isn't there? Well, not so fast. If you install corner storage to the room, you'll have added a lot more space, without sacrificing anything. Also, beneath tables can provide more room.
Keep the Non-Essentials Tucked Away
Your kitchen is going to feel a lot smaller if there is clutter stacked up everywhere. While you'll be using some items on a daily basis, some will only be used on the odd occasion. Take these items into another room, bringing them out only when you need them. Though it's not the most convenient option, it will make the kitchen appear bigger.
Bring the Light
You can have all the benefits of a full kitchen no matter how big yours is, but it's hard to get around the fact that small rooms are, well, small. Add bright, overhanging lights to the room, and also try to let in as much natural light as possible.
With these few tricks, you can turn your small kitchen into one that functions much bigger.