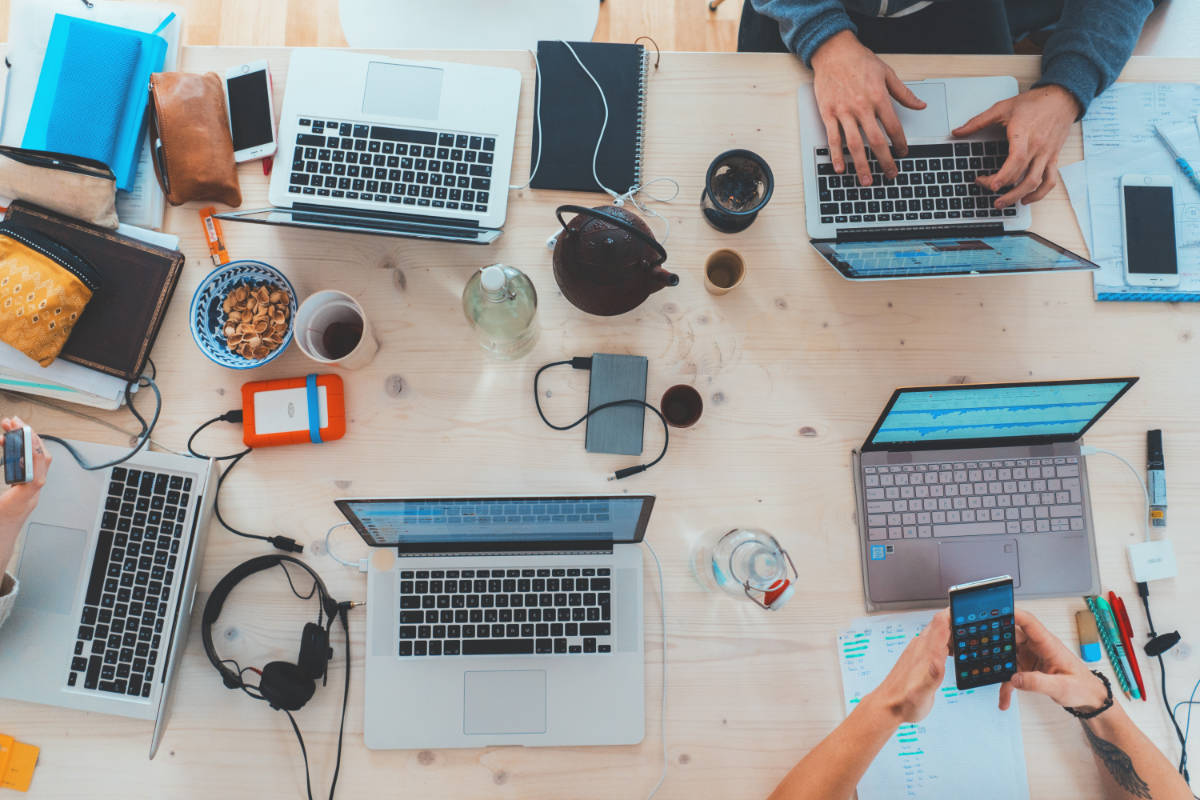 A Day in the Life of a Social Media Strategist
It is no secret that thanks to platforms like Facebook, Instagram, and Twitter, social media plays a huge part in the marketing plans for businesses all over the world. And with average monthly social media marketing budgets in the US falling between $4,000 and $7,000 a month, it looks like social media marketing is here to stay.
But who is in charge of all the planning and executing how this money is spent? That falls to a social media strategist. So, let's take a look at who the social media strategist is and what exactly they do.
What Exactly Is a Social Media Strategist
The role of social media strategist is part of the marketing department. They are in charge of developing and implementing a social media calendar. This will include scheduling posts, creating content for said posts, engaging with people on through comments, and taking a looks at the analytics to see what is working and what isn't.
There are a variety of skills needed for this job. Here are just a few:
1: A Bachelor's in Marketing, PR, English, or a related field.
2: Excellent communication skills, both written and verbal
3: Extensive knowledge of the ins and outs of several different social media platforms, i.e.: Facebook, Instagram, Twitter, and LinkedIn
You should also have some basic graphic design skills as well as some knowledge of how to use each of the platforms mentioned above for professional purposes. However, sometimes if you show enough potential and the role is jr enough, these are skills you can pick up on the job.
How To Find a Job As a Social Media Strategist
The first thing you are going to need to do is get your portfolio ready. This can and should include any social media work you did on a professional level, whether it was paid for or volunteer work. That said if you are trying to break into the field and don't have a lot of work yet, you can create posts to highlight and showcase your skills when it comes to crafting the perfect social media post for clients.
You should also include any other digital content you are proud of, as long as it is professional in nature. This can include blog posts, client reviews, surveys, etc. Just be sure to include any relevant information to the posts you have chosen.
Also, don't go overboard on what you include. Keep it to two or three posts you are exceptionally proud of, one or two which could be seen as related to the industry you are applying for, and any testimonials you have on your work (as long as they are positive).
Then start combing adverts. The typical job hunting rules apply here. Do your research, look for companies in industries you are passionate about, and double-check everything for mistakes before you send it in.
What To Expect Once You Get the Job
So, you have landed the job of your dreams. Now, what can you expect? Well, it turns out the day in the life of a social media strategist is a whirlwind of meetings, brainstorming sessions, writing, and engaging with the public.
Most days start with a quick check-in on how posts did through the night. Sometimes this can just mean looking at the numbers of likes or shares a post got but other times it can mean responding to comments, making sure your target audience feels heard and any concerns are addressed.
Then you might have a meeting with your team about the upcoming quarter and any potential product launches scheduled. This is where you would discuss ROIs the company wants and what the KPIs will be.
After this, you will probably reach out to any influencers you have worked with to see about amplifying recent posts. This is also when you would meet up with the long-form content creators to talk about what they have been working on and to come up with good updates for their posts.
Then you would most likely meet with the graphics team. This is when you would do the final tweaking of images you have previously discussed as well as talk about the next week's schedule and plan for those. These can be anything from graphs to cartoons to videos to stock images you have tucked away.
What You Need To Know To Do All This
On top of all of this, it is important to make sure you regularly monitor how posts and campaigns are performing and how to make them better. There are some skills you will need to have to get all this done.
You will need to have a basic knowledge of marketing terms like ROI (return on investment) and KPI (key performance indicators). You will also need to have a good grasp of SEO (search engine optimisation) and how it works with both social media and long-form posts.
Some of the soft skills you will need to develop are the ability to multi-task. If you work of a large company, you are going to be working on any number of campaigns at a given moment, plus liaising with multiple teams (marketing, product and development, and HR) often. Not to mention great organisational and interpersonal communication skills.
Social media strategists juggle a lot of balls at any given time. But don't let that dissuade you. It is a rewarding job for creative types who love to play with words and help build an amazing online community for companies they are passionate about.
If you are serious about finding a new career within the realm of digital marketing, we have tons of articles just like this one to help you with tailoring your CV and conducting your job search. You should check them out.