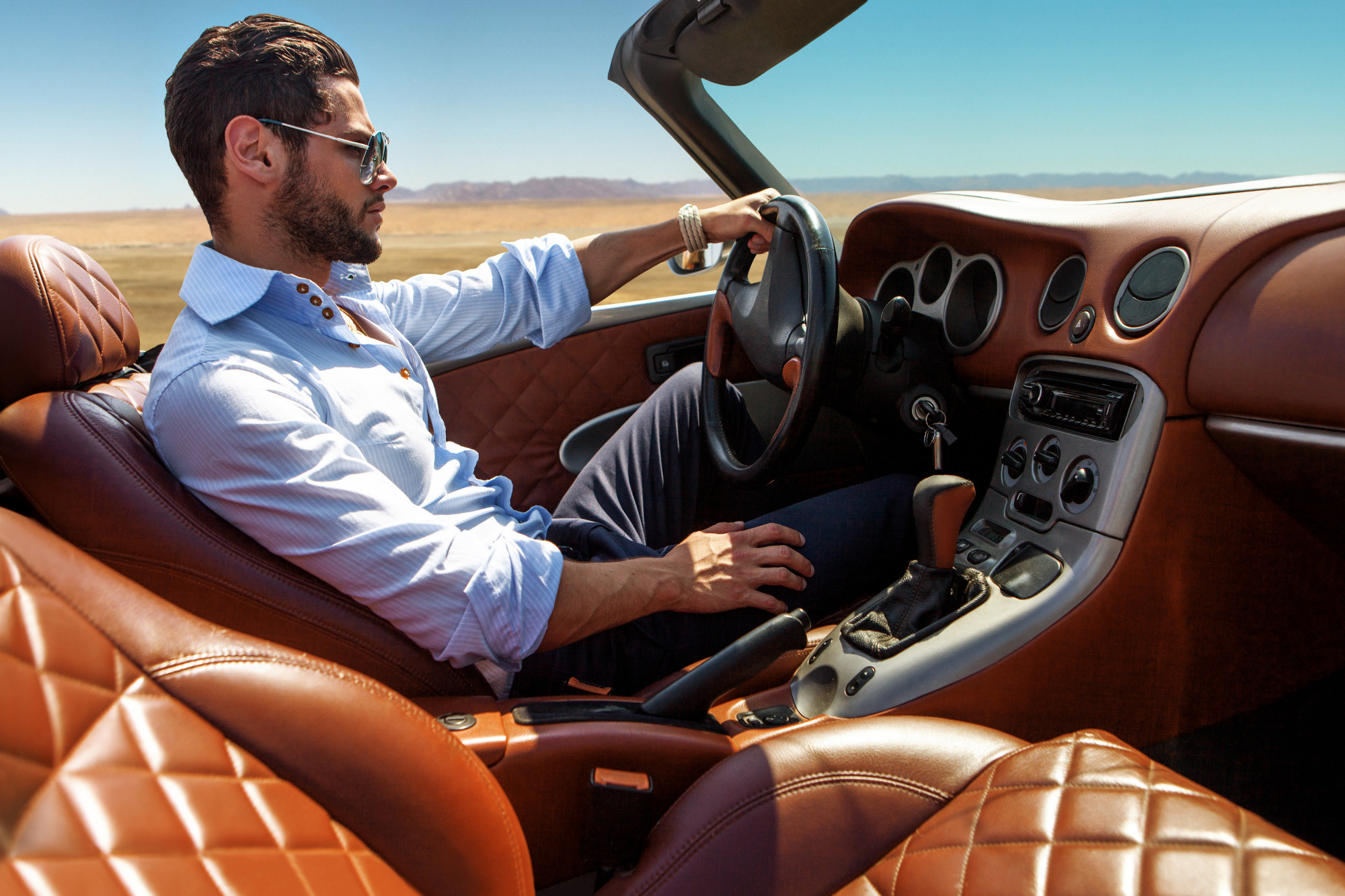 A List of the Best Car Features Found in Luxury Automobiles
More technology is making it into our cars. There is almost no stopping manufacturers from adding so many features. Everything in your car gets borne out of necessity. This is not the case for luxury cars.
Supercars, hypercars, and sports cars are cool. There's no going around it. People around the world have dreams of owning one, and those who can buy trick theirs up like crazy.
If you want to own one, you can find some of the best car features in many super luxurious cars. Which are the best?
In this list, we give you the coolest car features you would find in many luxury automobiles. These are the epitome of luxury, so we're sure you'll enjoy these features.
1. Aston Martin's Watch Transponder
When you talk about Aston Martin, you're talking about cool car features. It's the Bond brand, so you'll see a few oddball features, giving their automobiles superb indulgence. 
One of their best offers is a Jaeger-LeCoultre AMVOX2 Transponder watch. Since 2006, they have offered this luxurious watch as an add-on.
The watch received an update to an AMVOX3, which has much better specs than its predecessors. It's one of those cool things for cars that is not only stylish but a great functional piece as well. Use it to lock or unlock the doors of your Aston Martin DB9 or 2019 Rapide AMR.
How do you get it? All you need is to shell out an extra $30,000, on top of your $240,000 car. 
This is not some novelty function. Jaeger-LeCoultre are some of the best, most luxurious Swiss watches. The AMVOX3 is a handsome timepiece by itself.
This feature is not in the car itself, but it is plain awesome. Having an AMVOX3 transponder is something you would love.
2. Mercedes-Benz' Luxury Central Compartment
Limousine car features are the epitome of the most luxurious car. They're there not for function alone but to cater to the lifestyles of the rich and famous. One such thing present in a super cool car is the champagne flute option from Mercedes.
The Mercedes S600 provides different options for the backseats, which are crazy luxurious by Mercedes tradition. You choose between a three-seat bench or a champagne flute console with a compartment. If you opt for the champagne option, get ready because it's wild.
The console is ripping with different options. Many of them you can only dream of having. This includes:
Two fold-out tables
Two silver-plated champagne flutes
Secure, no spill flute holder
A fridge for chilled beverages
These options sound like they come straight off a James Bond movie.
3. Cadillac Massage Seats
The Cadillac XTS and Escalade are among the super luxury cars in the market. It's the epitome of style and relaxation, which many people who can afford it are willing to pay extra. Apart from its wicked cool entertainment system, the Cadi XTS has a solid option for anyone who wants one: massage seats.
Cadillac launched massage seat options for their Escalade and XTS lines, which are super relaxing if you are going on long drives. Many people, even in the cushiest Cadi seats, can be tiring and even cause lower back cramps.
As we all know, sitting in the car too long compresses the blood vessels and nerves. This can lead to something like a pins and needles feeling of numbness we call paresthesia. The seats have full vibrate function, which can improve blood circulation in the back and upper thighs. 
It's one of those best car features that anyone in your family would enjoy for sure.
4. BMW Gentleman Function
BMW has so many super cool car features that we can make our own list if you look at BMW alone. Even then, there's something so mesmerizing about something so simple but luxurious at the same time. We're talking about the Gentleman Function, and it's something every proud BMW owner will have for sure.
To make the idea simple, BMW's Gentleman Function is automated legroom adjust function for the front seat. It moves the seats forward or backward without needing to pull in or push back your seats. The driver can control all of this, so you can make sure that everyone enjoys the ride.
Liberal feelings aside on the naming, this BMW function is great to give people in the back more leg room. If you're the chauffeur, this is a great way to add some space for the people who would love to stretch their legs.
5. 360-Degree Parking Camera for Different Luxury Brands
The 360-degree parking camera is not one of the most luxurious car features out there. It's smart, practical and useful, but it's not too widespread yet as an option or a feature. It's only available in many luxury brands as either a standard option or as an add-on, like:
Mercedes Benz
BMW
Jaguar Land Rover
Audi
So, what is this feature anyway? The 360-degree parking camera is self-explanatory. It uses at least 4 sensors and cameras to provide a full 360 view outside. Once your car gets the data, it creates a general image that can provide the exact position of your car.
The camera provides a bird's eye view as well, which means you can position your car without much issue. If you're a beginner driver, this can be something helpful but functional as well. When you're paying extra for your car, you're going to get some of the latest, most cutting edge tech out there.
Best Car Features in Your Luxury Automobiles
When it comes to the best car features, many of the most luxurious brand cars have them. The best and most luxurious cars in the world have features you won't even dream of having in your run of the mill automobile. If you're looking for a luxury car yourself, why not try these luxury features as well?
Please don't forget to bookmark our site to never miss any of our latest posts.