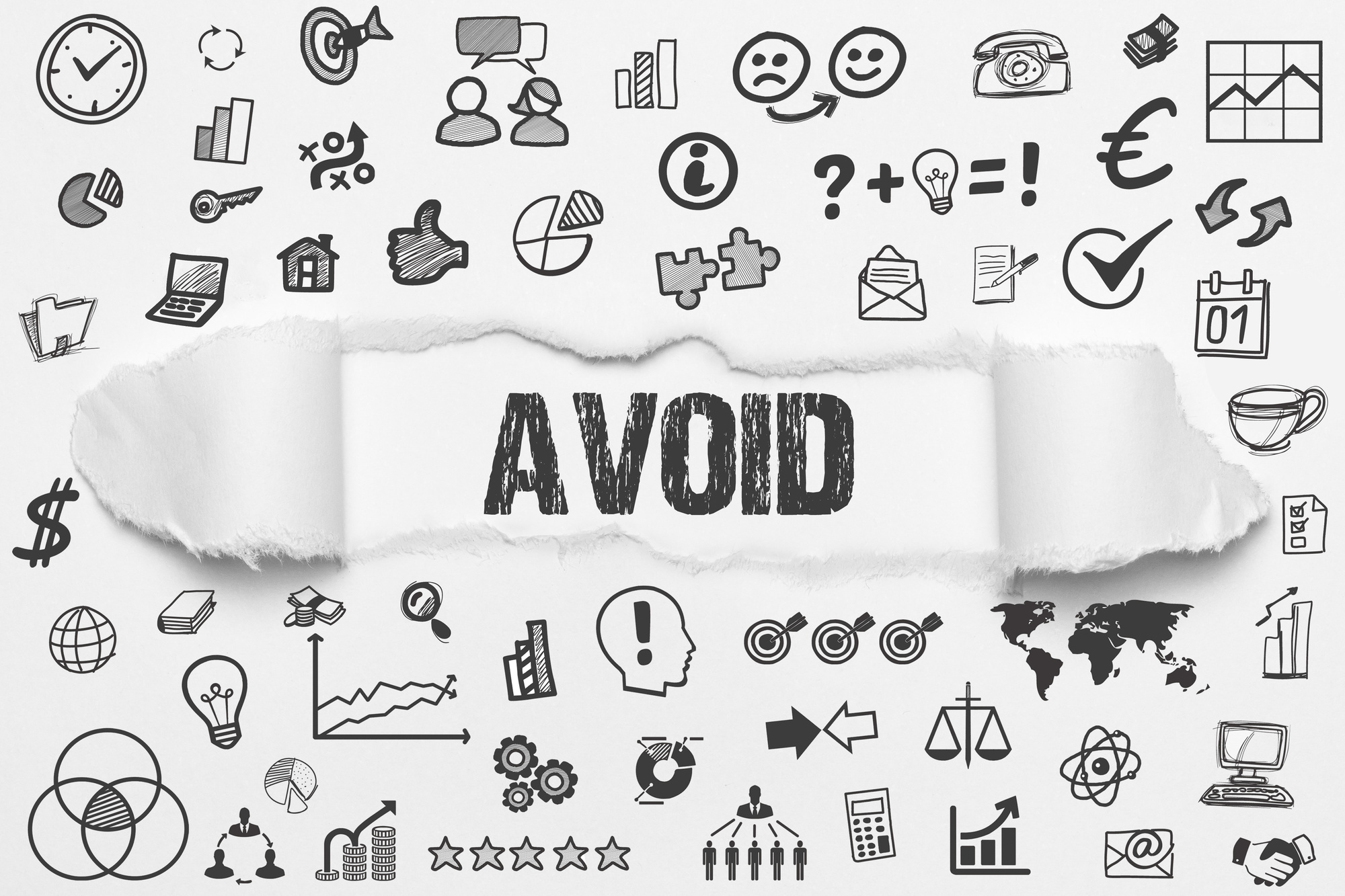 8 Ways to Avoid the Most Common Logo Creation Mistakes
There are almost 28 million small businesses in the United States alone. So as a business owner, that means one thing for you: competition.
So you need to do everything you can to stand out! However, this is easier said than done.
But one place to start is with your logo. A strong logo will help your target market remember you.
Not sure where to start? Don't worry! We've compiled 8 ways you can avoid bad logos. Check them out below.
1. Sketch it Out
When creating your logo, the first thing you need to do it sketch it out. Don't get on the computer yet. Instead, sketch things out on paper.
Think of 20 or 25 different ideas or sketches that you could try. This is the time to brainstorm and come up with every idea you can. Then, start to narrow them down to find the best ones.
Basically, if you just jump right into designing your first idea, you miss out on all the other potential ideas you could come with through sketching.
If it takes a while, don't worry! That means it's working. The honest truth is that the best graphic designers spend more time on this first step than any other step in the whole design process.
2. Pick the Right Font
The next thing you should do is pick your fonts. If your logo is going to include text in the actual logo or the tagline, then this one's for you.
Keep in mind that this is a trial and error process. Online logo design is an art just as much as it is a science, so this means that you should test things out.
Try lots of different font types. Each one portrays different feelings and emotions. Test out fonts from all the different font families, including serif, sans-serif, script, and handwriting styles.
Also, make sure your font is readable at any size. Cursive fonts can be particularly hard to read when small.
3. Think about Color
It's no secret that color theory is very complicated, but the good news is that there are some simple underlying principles. Following these will help you avoid a bad logo design.
Here are some basic tips:
Avoid super bright colors that are tough to read
Use the color wheel when deciding (this will help you choose colors that go well together)
Think about your logo in all its variations, including black and white, gray, and in color
It's also true that certain colors have been proven to portray certain emotions. For example, red often conveys passion, love, or strength. Yellow can portray energy and optimism.
Think about the things you want your logo to portray and then decide on colors based on those themes.
4. Bad Logos aren't Scalable
There's nothing worse than a hard-to-read logo. Your logo may look great at full size, but what about when it's sized down to be used on an envelope, pen, or hat?
What about when it's used on larger materials, such as a billboard, poster, or big electronic screen? You want to make sure your logo works no matter the medium.
The truth of the matter is that logos are simply not effective when they don't look great at all sizes. So how do you know if yours will work? Test it out!
The smallest of sizes is usually the hardest to get right. So print your logo on an envelope and go from there.
5. Avoid Stock Art
There are a couple reasons you should stay away from stock art when making your logo. First, it's always better to make things original. You want your logo to be unique and to stand out, and stock art isn't unique at all.
The other reason has to do with the law. While it's okay to download stock images from online sites, using them in your logos could potentially get you into trouble.
It's best to design your own imagery and illustrations. If you're not a designer, this might seem daunting. But with an easy to use online logo maker, you'll have a beautiful logo design in no time.
6. Make it Simple
Another common logo mistake is making it overcomplicated. Instead, keep things simple.
For example, think of some of the most iconic logos out there like Apple, Nike, and McDonald's. They are all very simple, but also incredibly effective.
Apply this principle in every step of your logo design process, beginning with your sketches. It's common for design ideas to be complicated at first. But as you go, trim things to get to the essence of the design.
In other words, get down to the essentials. As with anything in marketing, this will help you achieve your goals of making your logo more powerful and easier to remember.
7. Only Use Two Fonts (at Most)
Using too many fonts in your logo makes it look messy, unorganized, and ultimately makes your company seem less reputable. A clean, clear logo is the best way to go.
The use of two fonts is the recommended maximum for effective logo design. Many logos only require one font. This will help your logo be more legible as well as improve your brand recognition with your target audience.
Also pay attention to the spacing, kerning, and sizing. In other words, don't have your letters too close together. This makes it tough to read as well.
8. Don't Copy Another Logo
In any area of graphic design, it's common to be inspired by other designs. However, you never want to cross the line into plagiarism.
Sadly, in today's digital world, this happens way too often. Designers will see a logo they like and re-create it, changing the color or wording, and then call it their own.
This is completely unethical and also illegal and should never be done. It's also a dumb idea because your logo is now incredibly similar to another company's logo.
Instead, go through the sketching process, brainstorming 20 to 25 different logos and then find your best one from those ideas.
Final Thoughts
Now that you've read these ways to avoid bad logos, it's time to implement these tips! Pick your favorites and get started.
Want to read more about digital marketing? Check out our blog.