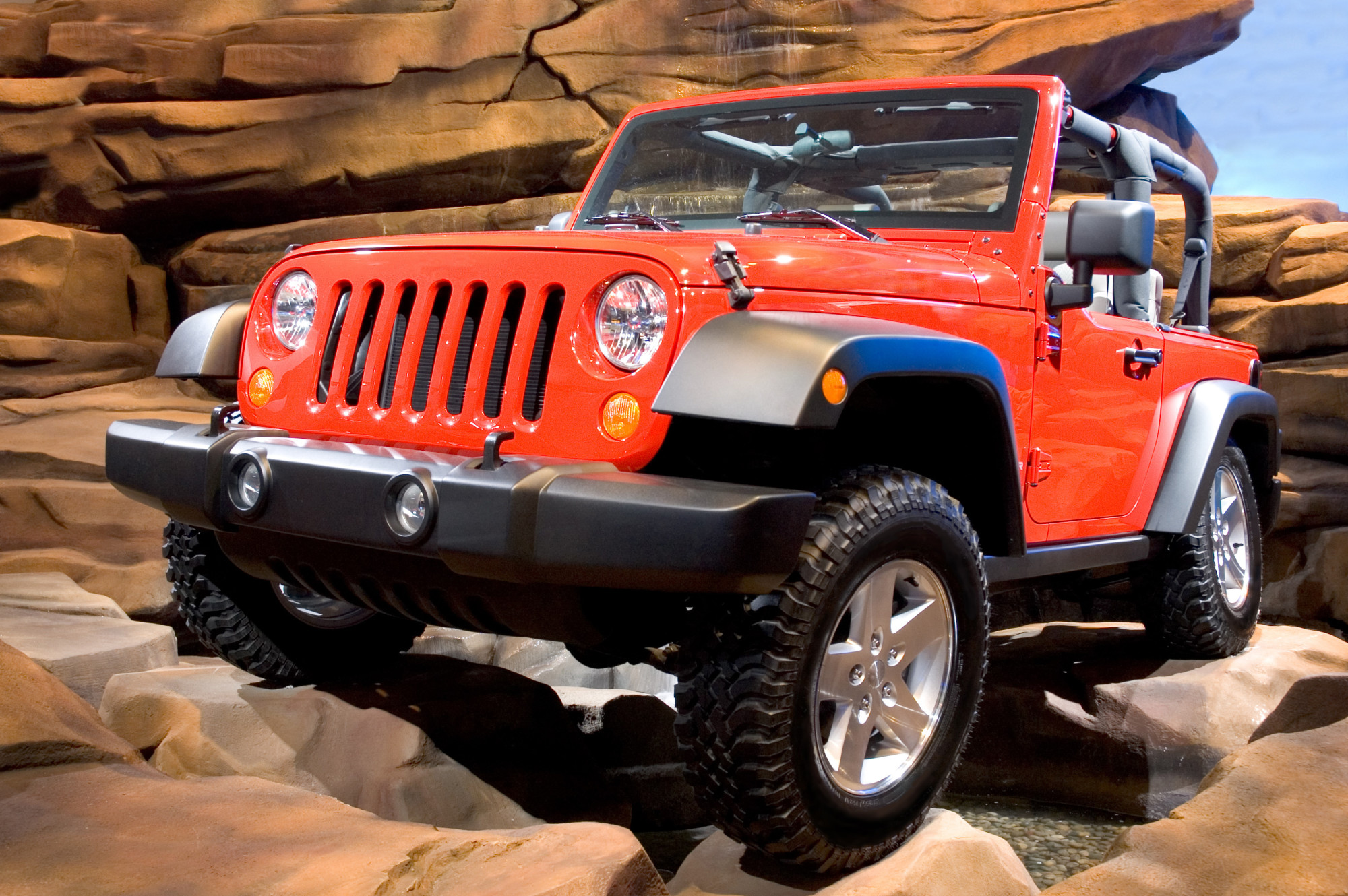 8 Incredible Vehicles That'll Give You the Best Off Roading Experience
What if the best way to drive didn't even require a road?
Every year, more and more people are discovering the off-roading secret. And that secret is this: it is the most fun you can have behind a wheel.
To get the best off roading experience, though, you need to have the best vehicles. Here are 8 of our absolute favorites!
1. Ford F-150 SVT Raptor
When you think about "best off-road vehicles," there are two clear factors to consider: speed and power.
One reason we love the Ford F-150 SVT Raptor is that it has both of these in abundance. With its large V8 engine, you can go anywhere…and you can go there very fast!
On top of that, many off-road modifications (including changes to differentials and axle ratios) give it the power necessary to navigate even the roughest terrain.
And, of course, there is plenty of room in the back for you to haul any kind of supplies you need. One of our favorite moves is using this track to haul camping supplies to remote locations where we can enjoy a bit of stargazing.
2. Kawasaki Brute Force 750 4x4i EPS Camo
Large trucks are a lot of fun. However, for some drivers, "off-roading" means getting nice and personal with a 4-wheeler.
And when it comes to 4-wheelers, the Kawasaki Brute Force 750 is one of the best. It sports a V-twin engine that supplies a surprising amount of speed to this little vehicle.
Also, the front suspension supports a special kind of double-wishbone design. This, combined with the independent rear suspension, means there's almost no terrain on the planet that this 4-wheeler can't handle.
Oh, and did we mention versatility? This humble vehicle can haul up to 1,000 pounds!
3. Jeep Grand Cherokee Summit
We like to think that off-roading isn't just a solo hobby. With the right vehicle, this hobby can be fun for the whole family!
If you're bringing multiple family or friends, then the Jeep Grand Cherokee Summit is a great choice. The inside has room for plenty of people, and the exterior has many modifications that make it great for difficult terrain.
You can get a Quadra-Drive II 4-wheel drive setup that helps with traditional off-road driving. And if you want to be ready for things like snow, mud, sand, and rocks, you can get the optional Selec-Terrain system for the jeep!
4. John Deere Gator XUV825i Midnight Black Special Edition
Even with off-road vehicles, style is just as important as hardware and engineering. You don't want to just have fun: you want to look good while you're doing it!
If that sounds like you, then there is only one 4-wheeler you need. We're talking about the John Deere Gator XUV825i Midnight Black Special Edition.
True to its name, this 4-wheeler is sleek, sexy, and impossibly black. The rims, the roll cage…you name it, and it's colored like "midnight."
And don't forget the power. With 50 horsepower, an 812cc engine, and a powerful 4-wheel drive system, you'll be ready for anything.
5. Toyota Tacoma TRD Pro
Let's be honest: Toyota probably isn't the first name you think of when you think "off-road." However, they are a leading authority when it comes to racing.
And they brought those racing sensibilities to the design of the Toyota Tacoma TRD Pro. You get all the speed that you expect from a Toyota along with some Fox racing shocks that make it ideal for some off-road action.
In our opinion, this vehicle is perfect for those who are new to the off-roading game. The car handles as easily as the familiar Toyota while still offering the bells and whistles you need once you leave the road behind.
6. Jeep Wrangler Rubicon
If you want a vehicle that's great for going off the road, how about driving one that was good enough for the Greatest Generation?
That's right: the Jeep Wrangler Rubicon is derived from a design dating back to World War II. And this vehicle does just as good transporting you on your adventures as its ancestor did transporting troops during the war.
You can choose from a traditional cloth top or a removable hardtop. And if you really want to feel the wind on your face as you drive, you can pop the doors right off.
It's tall, it's sturdy, and it's a great choice for your next major outing. 
7. Suzuki KingQuad 750AXi Power Steering Camo
It's very fun to drive around on an ATV. But if you're driving through the woods, it's good to have a vehicle that blends in instead of standing out like a sore thumb.
If you want to blend in, the Suzuki KingQuad 750AXi is a great choice. The camo is a great touch, especially if most of your outdoor adventures are in rural, wooded areas.
There is more to this ride than good looks, though. The single-cylinder engine clocks in at 722cc, and it provides a ton of speed and maneuverability.
Plus, the steering is very comfortable over long rides. And the plethora of handlebar options means you can get a right that drives as good as it looks.
8. 2019 Kawasaki Teryx4 LE
All of the vehicles we have listed are amazing for going off the road. But we had to save the best for last, and the 2019 Kawasaki Teryx4 LE is it!
As this article points out, this Kawasaki is a highly durable ride. It features a double-x steel tube frame, a steel front brush guard, and other features that keep you safe while you drive.
And with the 783cc engine, this vehicle has the raw muscle you need. It also features improved traction and the ability to tow up to 1,300 pounds behind you.
With all these features under the hood and several sexy colors available, this Kawasaki is our top choice.
Best Off Roading: The Bottom Line
Now you know what to drive for the best off roading experience. But do you know what features to demand from every car?
We bring you articles that help you live your best life each and every day. Before you go car shopping, check out our guide to the luxury automobile features you deserve.