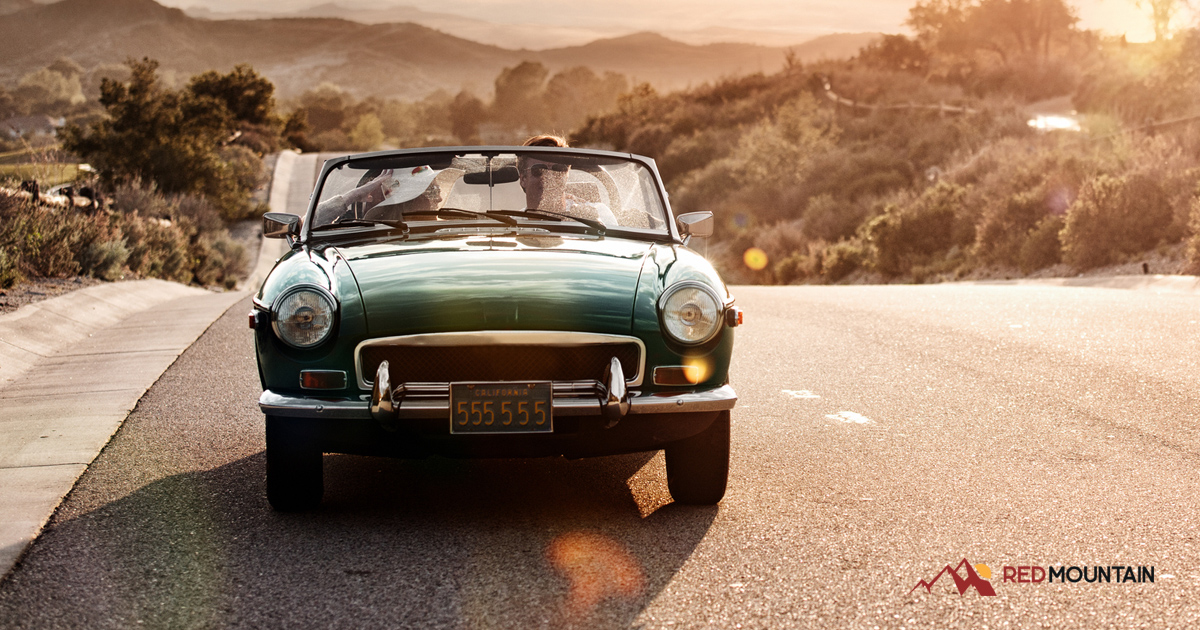 8 Flashy but Budget-Friendly Cars That Make Anybody Look Good
Photo from Getty Images
Originally Posted On: https://redmountainfunding.co/blog/cars-make-anybody-look-good/
A car is so much more than how we get from place to place. For many of us out there, our car is an extension of our personal style. Through our cars, we can better define how we want to be seen by the world. Whether you treat your vehicle like a status symbol or a way to express your personality, it's always satisfying to show off a car that you're proud to own.
Plus, it's really no surprise that, sometimes, we just want to look good. If the car you're driving around is a beat-up junker that you've held onto for nearly a decade, then chances are, you're not putting out the image you were hoping for.
It isn't always easy to find the perfect car for you. And even if you come across one that catches your eye, this is no guarantee that it's going to be friendly to your budget. If you're searching for a trendy vehicle with impressive features and a bold style, then it's way too easy to break the bank. But does this really need to be the case, or is it possible to get your hands on the vehicle of your dreams for an affordable price?
The short answer: Yes, there are a wide variety of stylish vehicles on the market that aren't going to cost you the bulk of your life savings. It's time to live out that dream of showing off your supercar or ultra-sleek vehicle to the rest of the world.
TOP 8 AFFORDABLE CARS THAT MAKE YOU LOOK GOOD
1. 996 Porsche 911
Manufactured from 1997 until 2006, the Porsche 996 is one of the best bargains in the game if you're looking for a stylish sports car — and you don't have to pay exorbitant amounts of cash just to impress everyone who gets a look at you.
Sure, this is easily the most controversial of the Porsche 911 models. Understandably, this is going to turn a lot of car lovers off from picking up one of these vehicles, no matter how enticing the price is. But the Porsche 996's infamous IMS bearing problem doesn't need to be a dealbreaker, especially not if you're going into the purchase knowing what to expect and how to deal with your car, should IMS issues arise. You could even invest in a replacement upgrade just to ensure that your 996 is in great shape.
In terms of style, however, the Porsche 996 is a hard option to beat if you're looking at other cars at the same price point. This car is sleek and refined yet remarkably pricey looking. It will be more than clear that you're behind the wheel of a luxury vehicle, that's for sure.
If you had purchased a Porsche 996 new, then you could have been paying around $70,000. That's not as overwhelming a price tag as many of the modern supercars on the market, but it certainly isn't a cheap one, either.
Well, now what could you expect to pay if you're looking to get your hands on a used 996 Porsche 911? It's possible to pick one up for $15,000 or less on the current car market.
2. Tesla Model S
When you think "Tesla," then chances are, you're not envisioning anything particularly affordable. However, you might be surprised to learn that it's actually possible to get your own Tesla for a reasonable price.
And no matter how affordable, a Tesla is always going to bring some of the most sophisticated and eye-catching looks of any contemporary vehicle.
Tesla first began producing the Model S back in 2012. Since then, the body design of the vehicle hasn't even changed — so unless they're a car aficionado, then it's unlikely that anyone is even going to know that you're driving an older model.
If you're looking to pick up an early model of the Tesla Model S, then you probably won't even need to pay $30,000 — you just need to know where to look. Stop and compare this to the original MSRP of an early Model S, which sat at around $100,000. You'll be buying one for less than a third of the original price, and your Model S is guaranteed to look just as trendy as ever.
3. Nissan R35 GT-R
How about one of the most timeless supercars ever produced? If that sounds like your style (and your budget), then maybe consider the Nissan R35 GT-R.
In fact, the amount you can expect to pay for a used Nissan R35 GT-R is about what you'd be paying for a new Camry. So, even though you don't need to be rich to drive one of these bargain supercars, you can certainly look the part. It looks expensive, and it's fast enough to excite any car lover — what more could you ask for? Back when they were first being produced, you could expect to pay around $80,000 for this sports car.
4. Maserati GranTurismo
This time let's take a quick trip down to Italy. Because let's be honest, it isn't hard to find an ultra-stylish, definitely expensive looking Italian car. But can you actually afford one? You might be surprised to hear that it could be more feasible than you'd thought.
It's no secret that the Maserati GranTurismo has a pretty striking appearance. The bold grille that fronts the vehicle helps create a unique and exotic look, setting it apart from so many other cars on the road. If you're hoping to catch some attention as you drive on by, then this could be the pick for you. And really, who doesn't love the sound of its incredible V8 engine? There really isn't anything quite like it, especially if you're looking to turn some heads.
5. Vaydor G35
It's a bit different from the other cars we've mentioned so far, but it certainly isn't one that should be ignored — especially if you're looking to exude luxury without needing to break the bank. And if you know your way around a car, then this vehicle could be your next project.
Getting your hands on a Vaydor G-35 is a bit of a two-step process. In order to really take advantage of the low investment cost, you'll need to start out by purchasing an Infiniti G35. Then, all you have to do is install the surprisingly affordable Vaydor body kit. Soon enough, you'll have turned your everyday car into something that any adventurous car lover would want to get their hands on.
Down to its butterfly doors and overall Lamborghini-esque design language, the Vaydor G35 has perfectly captured the look and feel of one of the sleekest supercars on the market — but for a fraction of the cost. To the untrained eye, especially, it's going to be hard to tell a Vaydor G35 apart from a supercar that costs ten times as much money. You'll look rich without actually needing to bring in the money.
6. Fisker Karma
Over the past several years, hybrids have only gotten more and more popular with car enthusiasts and the general public alike. Interested in snatching up a hybrid of your own and taking advantage of its unique features? In that case, why not check out the Fisker Karma?
Although the Fisker Karma's numbers don't quite elevate it to supercar status, it makes up for that fact in a wide number of ways.
To start, this beautiful hybrid comes with an elegant and expensive looking design. And not only that, you'll also get yourself a turbocharged 2.0 liter four-cylinder engine, along with two powerful electric motors.
Just keep in mind that this car is on the rarer side. Only a few thousand Karmas were ever produced, making it a bit of a task to come by one of these vehicles. Even so, many people out there believe that it is worth the effort it takes to find one.
Back when the Fisker Karma was first being produced, the average price point sat at over $100,000. However, if you're looking to buy a Karma today, you can often find one for $30,000 or less — and the appearance is as classy as ever before. Sure, Fisker vehicles can be on the unreliable side. But if you're looking to find a car that makes you look good, then this is an option.
7. Lotus Elise
In a number of ways, the Lotus Elise is a pretty simple vehicle. It's compact, weighing in at under 2,000 pounds. It's even powered by a Toyota engine. On the surface, the Elise doesn't exactly sound like anything extravagant. However, as soon as you get a look at one of these cars, you'll know exactly why it's on this list.
Most of us out there could probably agree: The Lotus Elise is a beautifully designed vehicle, no question.
It's also a great pick if you're looking for a vehicle that's just straight-up fun to drive. Due to its smaller size, the cornering attitude of the Lotus Elise is through the roof. With a car this cooperative to drive, it's pretty easy to have a good time — and to look good while you're doing it.
As of 2021, the Elise was just recently discontinued. Still, the two-seat roadster was in production for around 25 years. Depending on your budget and preferences, there are plenty of models to choose from.
8. Bentley Eight
Maybe the supercar or sports car look doesn't quite achieve what you were hoping for when it comes to looking good. If your tastes are more in the realm of classic cars, then one of the cheapest (but still expensive looking) options out there is the Bentley Eight.
The Bentley Eight comes with steel wheels and a fabric-lined interior, and it practically screams "old money" to everyone else on the road. That being said, it's also the most affordable Bentley out there.
Despite the lower price point — which is under $20,000, by the way — this car looks just as classy as you would expect from any other Bentley class or model.
Still, there are some important factors to consider if you're interested in a Bentley Eight. Although you can probably find one of these vehicles for $15,000 or less, you'll often need to invest several thousand dollars on repairs. Why? Well, this class of car is known for experiencing transmission issues. The more mileage you rack up, the more likely it is that your Bentley Eight will begin developing jerky shifts. Serious handbrake issues are also common.
But if you're looking for a car that looks classy as they come, and you're willing to invest some time and money into repairs, then the Bentley Eight is certainly worth looking into. Sometimes, looking good on the road is a bit of a project.
FUND YOUR OWN LUXURY CAR — AND LOOK BETTER THAN EVER
Whether you prefer the modern look of a supercar or the timeless elegance of a classic, there's a vehicle out there for everyone, no matter the image they'd like to exude. Even if the car of your dreams is within reach, it isn't always easy finding the funds you need to get it in your driveway.
For over two decades, Red Mountain Funding has provided quick and convenient service. You can use our site to apply for used car loans in Arizona, or you can stop by our downtown Mesa location to apply in person. Our goal is to help you finance a reliable vehicle that will get you to your job and back home each day, no matter your credit history. Get in touch with us. We're happy to answer your questions.