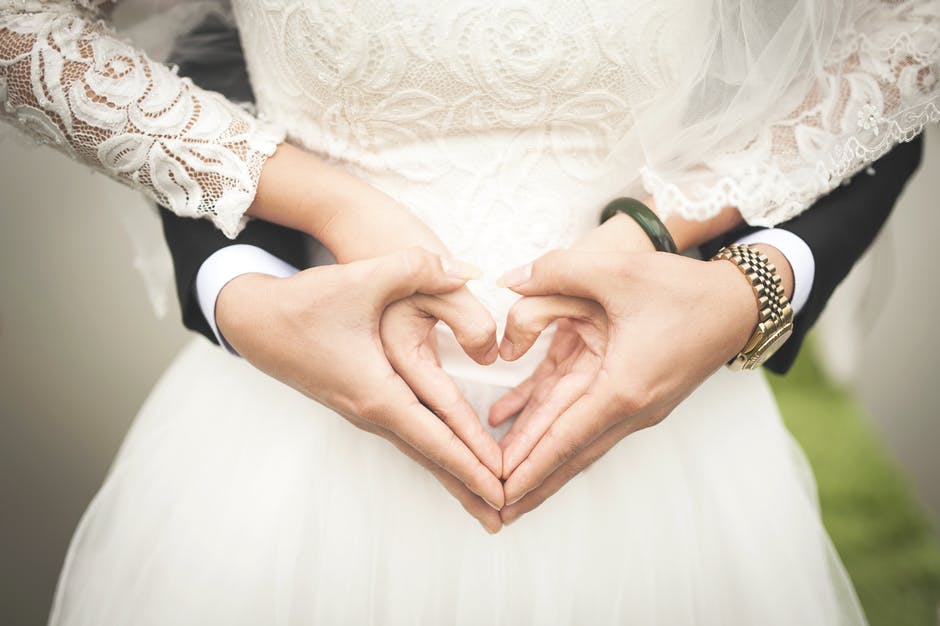 7 Memorable Rustic Wedding Invitation Ideas to Stay on Theme from the Beginning
Originally posted on https://www.windsongranchllc.com/7-memorable-rustic-wedding-invitation-ideas-to-stay-on-theme-from-the-beginning
Once you choose a theme for your wedding, you want each individual element to match. Design your own invites with these 12 rustic wedding invitation ideas.
Your wedding is a huge milestone in your life. So the invitations you send to your loved ones that you want in attendance should be special too.
Rustic weddings have become popular again in recent past, with many people trading a church for a barn to exchange their vows and enjoy the reception. It could be something about connecting with nature and creating a laid-back atmosphere during the ceremony. Hosting your wedding at a farm or ranch offers a certain charm that a banquet hall might not. (You can add all of the finishing touches like a photo booth to a barn wedding too.)
Whatever your reason for wanting a more rustic setting, you'll want to be able to maintain the theme throughout the entire process. That's not just the wedding decorations and the venue – it's the invitations too.
Here are 7 rustic wedding invitation ideas that you can design (or even create) yourself for a personal touch.
1. Use Wooden Card Stock
What says rustic more than a wedding invitation etched into actual wood? Using thin pieces of real wood that are small and light enough to travel in an envelope, you can have a local company do the laser etching of the desired text for you to ensure clean typography and graphics.
Or you can try to add the words yourself if you're skilled in this area. If you have the time and a steady hand, you can use a stencil and a magnifying glass to create words and images on the wood surface. Make sure you use protective sunglasses if you choose this route. It's not for everyone, but imagine how impressed your guests will be!
2. Try Burlap Invitations
Burlap is a material you'll often find on farms and instantly screams rustic because it's made of natural fibers. It's also a common material used for feed bags. Burlap has deep roots in American culture and was at one time a popular choice for clothing.
That aside, burlap can also be the canvas you use for your homemade wedding invitations. Whether you're skilled with a sewing machine (make sure you use thread that will stand out from the burlap color) or you print small cards to attach to the burlap, it will be a nice touch that stays with the rustic theme.
3. Print on Vellum Paper
Vellum is paper traditionally made from calfskin, but it doesn't have to be. These days it is more often made from plant-based material. Vellum paper is translucent, meaning some light passes through it and gives it a unique look compared to standard paper. It also allows you to layer the invitation – for example, you could add an image of you and your partner underneath the vellum layer that contains all the text.
Some types of vellum paper can be run through an inkjet printer (make sure in advance that this is the case.) Use an old-timey font, perhaps something that looks handwritten and not too wide (you can find some rustic fonts online). Remember that because of the nature of vellum, the ink might take longer to dry so be careful when handling.
Tie a piece of twine around the invitation as a finishing touch.
4. Dress it Up With Lace
Lace has a timeless and delicate appeal, which makes it perfect for homemade wedding invitations with a rustic theme. One easy way to achieve this is by buying lace paper doilies (typically used as an ornamental mat) and wrapping them around the paper invite.
Wrap the doilies around each side of the invite, leaving some of the words exposed, and bind it all together with twine. You can also get a bit more crafty and create inside envelopes out of the lace to slip the invites into. Slip them into custom-sized envelopes and send them off!
5. Turn to Old Newspaper Announcements
This one can be done with a bit of photo editing skills and a home printer. Take a look at how old newspapers were designed and laid out (you can probably also find some free templates with an online search).
From there, write up a headline that grabs attention (and relates to your coming nuptials) and a blurb about the event and where it's taking place, news story style. Photo editing programs often have features that allow you to create an aged paper look, or you can stain the paper yourself for an even more authentic look. Don't forget to dress up in vintage clothing for the feature photo!
6. Make it Postcard Perfect
You probably don't get very many postcards in the mail anymore, but you probably wish you did. Why not take this idea and use it for making your own wedding invitations?
Find one of your favorite vacation photos (ideally one with you and your partner) and fade the color a bit using a photo editing program for effect. Print the back to mimic a handwritten letter from you informing the recipient about how great your trip was, and… oh, the coming wedding ceremony. Or, if you're really keen, you can use a fine-tipped marker to write the message yourself.
7. Use a Mason Jar Theme  
No, you don't have to send glass mason jars through the mail for this one. Simply print your wedding details on the shape of a mason jar and cut it out. You can take it a step further by making a printed mason jar that opens at the top (you may need two sheets of paper attached together for this) and slipping a photo or other information inside. (Meanwhile, real mason jars are great as part of your rustic wedding decorations.)
Many Rustic Wedding Invitation Ideas To Try
You've already chosen the theme of your wedding and decided who you want to be there, so that's two big chores out of the way.
Instead of sending out the standard wedding invitations, you can tap into wedding invitation ideas that not only fit the rustic theme but will become keepsakes for your guests. Above all, remember to have fun at the wedding and check back on our site for more wedding ideas!