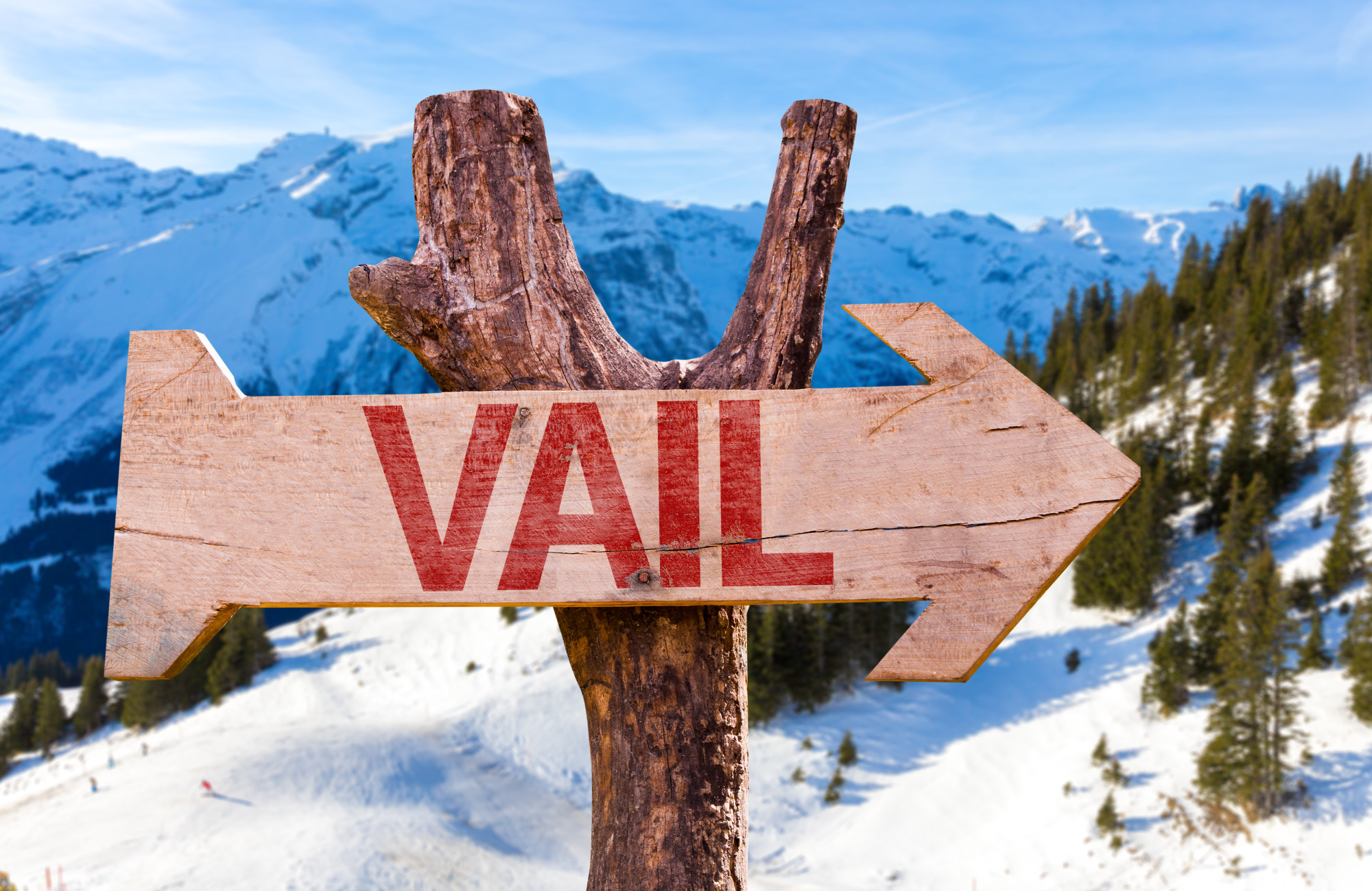 7 Fun Things to Do While Visiting Vail, Colorado
Thinking of visiting the exciting year-round vacation destination of Vail, Colorado?
Vail is a renowned winter vacation destination famous for winter skiing and snow adventure. But there's so much more to see and do in Vail than powder fun.
From hiking to cycling to botanical gardens to golfing and more, there is much to experience at this scenic and fascinating travel destination.
In this post, you'll discover the best Vail attractions for all: couples, groups, solo travelers and families. Whether you're craving mountain adventure or leisurely activities, you'll find it in Vail.
Are you ready to discover what Vail has to offer? Let's go!
7 Amazing Things to Experience in Vail, Colorado
Here are some amazing things to see and do in Vail, Colorado. Whether you're looking for downhill skiing adventures or something different, the destination of Vail will surprise you.
1. Head to the Slopes
It's no secret one of the main reasons vacationers visit Vail Colorado is for the snow. With 31 lifts and over 5,000 acres of skiing terrain, Vail is the ultimate snow sporting spot.
People from everywhere come to Vail to ski and snowboard. Whether they're novices or veteran or pro skiers. While Vail is known for its challenging tracks, it also has opportunities for all levels of ski enthusiasts.
At Vail, you won't see a mountain range since Vail skiing spreads across a single mountain. That's how it earned its name and reputation as "the largest single mountain resort" in all of America.
2. Put on Your Hiking Boots
One year-round activity in Vail, Colorado is hiking. In the winter season, people hike in snowshoes. You'll also see back-country ski lovers.
Hike through the trails and paths and up the mountain. You'll be amazed at the abundant breathtaking vistas to experience along the way in this magical wilderness.
3. Ziplining Atop Magnificent Trails
When ski season closes, Vail Mountain Epic Discovery Adventure Park opens.
One of the most fun things to do in the adventure park is the ziplining tour. Imagine seeing this stunning mountain region as you glide through the mountains.
After your tour, take a scenic gondola to experience other fascinating views. Another fun activity vacationers love is riding the alpine roller coaster.
Climb aboard and scream with excitement as you speed up and down the track viewing all the magnificent nature views. The park also features rope courses, rides for the kids and tubing.
The Trails
Do you want to explore some of the trails on foot? Then head to Booth Falls Trail nearby, Missouri Lake Trail, Piney River Trail, and Shrine Mountain Trail. Each trail and its paths offer more views more beautiful than the one before.
The Nature Discovery Center has a free guided tour. You can find the Center's tours atop the Eagle Bahn gondola. Choose from several hiking tours, including wildflower hikes and family excursion hikes.
4. Cycle Through Nature
There's nothing more exhilarating for cyclists that taking scenic bike tours in Vail, Colorado. Bike tours give cyclists a bird's eye view as they pedal above and alongside nature's splendid beauty.
Experience beautiful canyons. Ride alongside tranquil springs. Listen to calming creeks. And of course, you'll love the majestic mountain views as you roll past the beaver ponds and picturesque Vail Valley on your way to Frisco.
5. Vail: A Golfer's Paradise
You haven't golfed until you've tried your swing on the green from atop a mountain. In Vail Colorado, you'll find many golf courses. But here are the top ten golf courses.
Golfing is quite an experience in this destination. See the difference in how the thinner air makes your ball fly.
One of the favorites that even has a swimming pool is the Sonnenalp Club. The club is located in Edwards, about 15 minutes away from Vail. Enjoy dramatic vistas of Vail Valley while you try for a birdie!
The Sonnenalp Club, a semi-private country club, offers golf enthusiasts access to 18 holes. The season begins in April and ends at the end of October. Enjoy an international menu at the Harvest Restaurant at the club after the game.  
6. Stroll Through Botanical Gardens
When the snow dissolves the flowers bloom at the Betty Ford Alpine Gardens. This high-altitude garden named after President Ford's wife is situated 8,200 feet above sea level.
When you walk through the stunning botanical gardens, it will feel like you're in a storybook setting. Colorful flowers explode with color everywhere!
Discover wild roses and many other floral species as well as unique plants of the region. Do yoga in the gardens or take a romantic stroll with someone special.
Betty Ford Alpine Gardens is free to the public and open year-round. But summer is the best time to visit. View the gardens at a leisurely pace or request a guided tour where a guide will teach you about the flowers of the region. 
7. Go Glamping in Style
While there is an abundance of places to rough it camping in Vail, Colorado, why not do it in style and go glamping!
The Vail Collective Retreat offers a luxurious experience off-the-grid. You'll find the Retreat 20 minutes from Vail located in Wolcott at Four Eagle Ranch.
You'll stay in a safari-inspired open-air pop-up tent. It offers endless views of the mountains and the natural environment. Although the Retreat is located in the wilderness, you won't lack any modern conveniences.
The venue provides high luxury with posh amenities and first-class service. Enjoy running water, a separate bathroom located in a tipi behind your tent and more.
This glamping venue is considered the best in the Vail, Colorado area, offering beds in your tent and wonderful nature views. Guests enjoy refined luxury with direct access to outdoor adventure.
The Takeaway on 7 Amazing Things to Do in Vail, Colorado
Now you know seven of the most exciting attractions and venues in Vail, Colorado. From skiing and snowboarding adventures to hiking, golf and a whole lot more, there's so much to see and do in this splendid vacation destination for all.
Looking for more travel advice and tips? Explore our website for more great content.