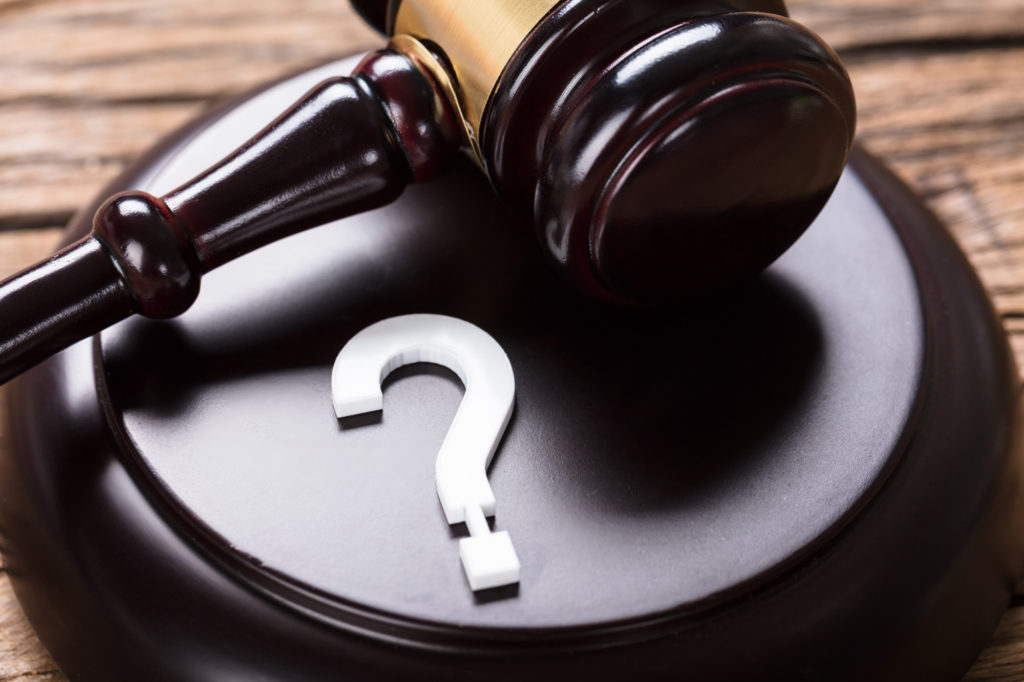 7 Family Lawyer Questions to Ask at Your Next Consultation
Originally posted on https://www.myzeo.com/blog/7-family-lawyer-questions-to-ask-at-your-next-consultation/
Whether you and your spouse are getting a divorce, if you need to set up a prenup, or even if you need assistance with drafting a will, you need the services a family lawyer can provide.
Though people most closely associate family attorneys with custody and divorce, the reality is that they provide lots of different types of legal assistance.
They can also represent you in the event that you end up taking another member of your family to court. They'll assist with settling estates after the death of a loved one, help you and your ex come to an agreement regarding spousal support, and more.
Asking your lawyer questions about their experience, their areas of specialization and your unique case can help you ensure you make the right decision when it comes to hiring a family lawyer.
So, what are some of the most essential questions to ask a divorce attorney or general family lawyer?
Read on to find out.
1. "What's Your Educational Background and Experience Level?"
What's first up on our list of essential family lawyer questions to ask?
What the family lawyer's educational background is, and their overall level of experience within the field.
While there's nothing wrong with a new lawyer, when it comes to things like determining who will get custody over children or who gets the money from your parent's estate, you don't exactly want to be someone's first-ever client.
Instead, look for someone with years of experience and the credentials from the right schools.
Use online directories provided by the American Bar Association to ensure that the attorney is indeed licensed to practice family law in your state.
You should also look up any past litigations against the attorney themselves, and verify that they went to the schools they say they did. You can do the latter by contacting these universities directly.
2. "Have Worked on Cases Like Mine Before?"
When you're considering options for family lawyers, you need to be certain that they have plenty of experience in working cases similar to your own.
Not only does this kind of experience give you an insight into their familiarity with the specific legal processes for your case. It also gives you the chance to ask about which methods and arguments they've found to be the most effective.
Remember to give as much detail as you can provide when you're initially describing your case. Also, describe the personalities of the people you're up against.
Do you expect your spouse to be especially litigious during divorce proceedings? Are their allegations of abuse involved? Are you dividing up an estate where a will was never drafted? Do you have evidence of wrongdoing that you can provide to the attorney?
You'll be able to breathe much easier knowing that you're working with a legal professional who has faced and overcome these sorts of challenges in the courtroom.
3. "What Is Your Current Caseload?"
One of your first lawyer questions should also be about the number of cases and clients your attorney currently has.
You want an experienced lawyer, of course — but you also want one that has time for you.
If the attorney is already balancing five active cases, be realistic about the level of care and attention they'll likely be able to give you. If they work on retainer, remember that it means they could suddenly be called on to work another case at any time.
This is also the right time to ask about the lawyer's communication preferences and standards.
Ask how much time it takes for them to respond to an email or return a phone call. Get to know whether they prefer face-to-face meetings or if they'd rather call you to give you brief updates about your case.
This is one reason why scheduling a consultation with an attorney is so important.
You'll be able to get a much better feel for their communication style, and you can evaluate how well it meshes with your own.
4. "What Is Your Court Record?"
While it's unrealistic to expect an attorney to have won every single case they've worked on, you need to get an understanding of their court record before you go any further.
Ask how many cases they've won versus how many they've tried. Ask why they feel they lost the major cases they did, and what they were able to learn from the experience.
In addition to evaluating their court record, now is the time to ask to speak with past clients and to read online reviews. One or two bad reviews aren't anything to panic over, especially if you already have a good feeling about the attorney.
But a whole page of one-star reviews and scathing testimonials is certainly cause for concern.
If the lawyer won't even provide you with past references, then you'll know for certain that it's time to move on.
5. "Who Else Will Work on My Case?"
What's another one of the most important questions to ask a divorce lawyer before hiring them?
Who else, other than the family lawyer themselves, will be working on your case?
After all, family lawyers are busy professionals — and working with other members of their practice and paralegals is certainly common practice.
However, you do want to be certain that these people have the proper level of experience and education to research your case and file any necessary documentation correctly. Ask about how long these people have been working for the firm, get to know their qualifications, and certainly ask how their work will impact your fees.
Asking this question is also key because it gives you insight into a family lawyer's professional network.
In some cases, they may need to work with other attorneys who specialize in a certain aspect of your case. They may need to call on medical professionals, experienced psychiatrists, and other expert witnesses during your case.
Make sure they have the connections to give you the advantage you deserve.
6. "How Do You Handle Billing?"
It's no secret that divorce isn't cheap.
On average, divorces cost both parties roughly $15,000 each. The attorney fees make up a large portion of that cost.
Regardless of why you're seeing a family attorney, you need to be certain that you're clear on the billing structure and the way the attorney collects payment.
For example, do they work on a contingency basis, meaning that you'll only pay a fee if they win your case? Will they charge you an hourly rate for their work, or is there a "flat fee" for your entire case from start to finish? What about their retainer fee?
You also need to know the exact services that are included in their fee, and which ones you'll need to foot the bill for yourself.
Finally, ask if the payment is due in full or if you pay in installments.
Many people are quite concerned about their ability to afford a family lawyer. Most legal professionals have fee structures and billing cycles in place to help make the cost more manageable.
7. "Will My Case Likely Go to Trial?"
Especially since you're dealing with family conflict, it makes sense that you want to do everything you can to avoid a trial.
Not only is the trial process lengthy and often emotionally painful. It's also expensive — and it can get ugly very fast.
Make sure that you ask lawyers questions about your options for settling out of court.
For example, if you and your siblings are squabbling over an estate, you may be able to come to an agreement with a mediation session. If you and your spouse are filing for an uncontested divorce, then you certainly won't need to go to court.
Understand your options when it comes to arbitration, a neutral evaluation, and even a settlement conference.
If at all possible, you should attempt to resolve any legal disputes without having to take the case to trial.
Asking These Family Lawyer Questions Ensures You'll Be in Good Hands
Few things in life are as stressful as having to face your own family in court.
Even if you're simply drawing up a will or making legal plans for your estate, the areas of practice family lawyers cover are some of the most serious legal proceedings.
Asking the family lawyer questions we've gone over in this article ensures that you'll make the smartest possible decision about who will represent you.
Need more legal advice? Nervous about how to tell your spouse you want a divorce?
Our blog is here to help you.
Keep reading our posts to get access to the latest and most effective legal information, no matter the reason you need to go to court.