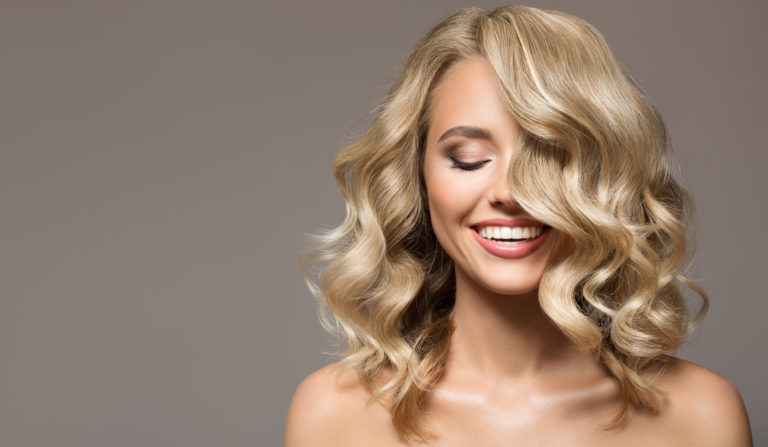 7 Beautiful Women's Hair Trends to Watch for in 2019
Originally posted on https://www.styleswardrobe.com/7-beautiful-womens-hair-trends-to-watch-for-in-2019/
Getting tired of your everyday look? Want to freshen up your look to gain a boost in confidence?
Hair trends of 2019 may just do the trick! Hair trends give us a fresh perspective on how we can look our best. It also allows us to change up our style and explore our next long-term look.
Getting our hair done is a rewarding experience. It's a time we set aside to take care of ourselves and treat ourselves. It's also a time where we decide how we want to be viewed by ourselves and others.
But, sometimes there are so many options we have no clue where to start. We may be interested in hair trends, but worry about how they will complement our current style. Sometimes this requires us to face our fears and leave our comfort zone.
A new hair-do is exciting and will allow you to feel like a new and improved version of you. A fresh cut and color have the ability to give you a new lease on life and feel more confident than ever before.
If you're ready to switch up your look, then read on to discover the top 7 hair trends for women in 2019.
7 Hair Trends in 2019 to Try Out
Hair trends don't need to just be a trend. While new cuts, colors, and hairstyles emerge each year, hair trends can easily become your next favorite look. You can keep one of these hair trends for years to come until you need a new, fresh look.
When planning ahead for your hair appointment, ask your hairdresser what they would recommend. Certain styles and colors look better on some than on others. Some factors that influence the best cut and color include your face shape, skin tone, and overall style.
You Might Also Like…
–  Got a Long Flight? 5 Outfits that Will Keep You Comfy and Stylish
Knowing how a cut and color will affect your overall look will help you to feel more at ease when going to the hairdresser. It will also help you to feel more confident when making a decision about changing your look.
Explore the following hair trends for women in 2019 to determine which would work best for you.
1. Balayage
Balayage is a highlighting technique that gives you natural looking highlights. Unlike traditional highlights, balayage blends in with your hair so it doesn't look contrasting when it grows out.
To achieve this look, your stylist will use a freehand technique instead of a traditional foil or cap technique. They may also tease parts of the hair to give you a more natural look. This is also a low maintenance way to get highlights that works best on people who currently have all natural hair coloring.
2. Hair Accessories
Hair accessories can instantly take your hair from drab to fab. Hair accessories to look out for in 2019 include bows, designer clips, and hair ribbons. These accessories give you a mature look that will easily turn heads.
So, if you're not ready for a change in cut and color, then try out hair accessories instead.
3. Blunt Bobs
A bob is a haircut that is famously associated with flapper girls in the 1920s. A bob is a short or medium-length cut that emphasizes the jawline. In 2019, we can expect to see bobs have a blunt appearance.
They will be edgier and sleeker. Consult with your hair stylist to see if a bob is right for you. Keep in mind that a bob will enhance and exaggerate your face shape.
You Might Also Like…
–  Cool Summer Fashion Trends That Are Heating Up 2019
So, if you want to give this hairdo a go, make sure you're comfortable with the length and cut prior.
4. Au Naturale
Finally, grey hair is in! For years, women have tediously attempted to cover each grey hair on their head, but 2019 says, "no more!" So, let your grey hair grow out and proudly show it off to the world.
5. Lilac Tones
Lilac hair color is taking the beauty world by storm. This soft, purple hair color is elegant, beautiful, and subtle. It gives you a non-traditional color without overwhelming bright tones.
This beautiful tone works well for almost anyone.
6. 21st Century Shag
The 21st-century shag is sure to make a bold appearance in 2019. A shag haircut has many blunt layers that exist throughout the cut. From top to bottom, these layers will give a textured look.
Unlike shags of the past, the 21st-century shag will lean towards longer haircuts. Past shags were shorter, but the 21st shag will allow people who don't want short hair to participate in this stylish hair trend.
7. Curly Bangs
Curls are in! And, so is volume. Take your curls to the next level by giving yourself some bangs.
Curly bangs work best for people with naturally curly hair. But, you could also consider getting a perm if you want to get the curly bang look.
This look will give your haircut texture and intrigue. It also shapes the face and gives a contrast between other layers in your hair.
This look can also be achieved using a hair bundle. Discover more info on hair bundles.
You Might Also Like…
–  How to Reduce Swelling After Lip Injections: You Guide to Lip Filler Aftercare
Hair Trends in 2019: Which Will You Try?
Hair trends are an excellent way to reinvigorate your zest for life. Getting a new hairstyle has the ability to give you a fresh perspective and a boost in confidence.
To get the best haircut and color, you'll need to find a high-quality hairdresser. Not all hairdressers are created equally, so it's important that you do your research well in advance before sitting down in their chair.
Interested in learning more about short haircuts? Check out our blog post to learn more.