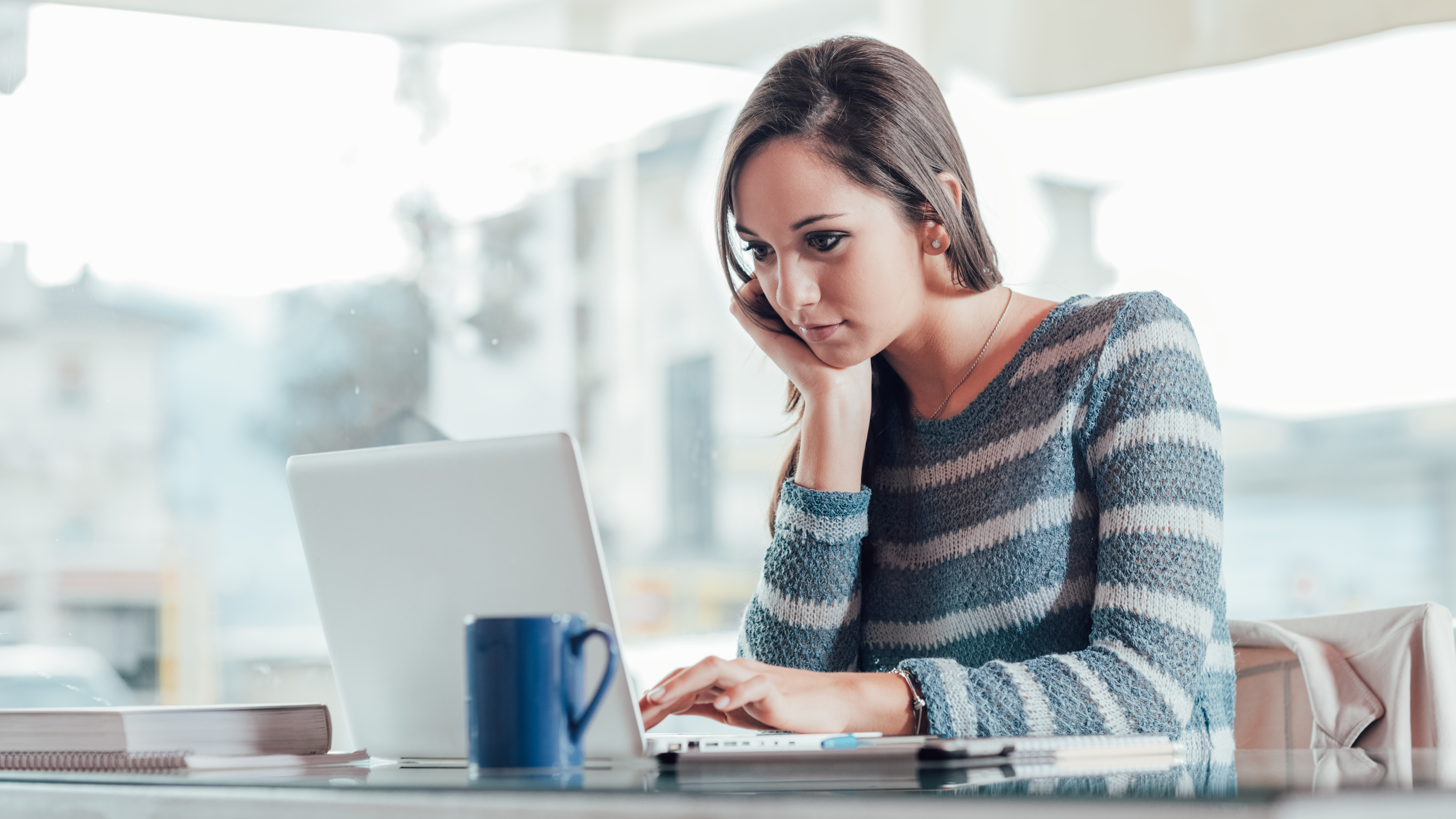 7 Awesome Website Promotion Ideas For Financial Blogs
One of the hardest parts of starting a financial blog is drawing enough traffic to make it profitable. After all, you're competing against established financial websites and bloggers.
Here's the good news. You don't need to beat them! You just need to attract enough visitors on a regular basis to make your blog self-sustaining.
There's no magic number of visitors that make a blog self-sustaining. If you want blogging to be your full-time job, this rough equation is the best most people can offer:
Your cost to run and promote the blog + the income you want / profit per visitor = the total traffic you need.
Once you do that math, you know how many visitors you need. All you need now is website promotion ideas that will get you those visitors.
So let's jump in!
Develop Valuable Content
Before you can implement any other website promotion ideas, you need to develop valuable content.
Valuable content starts with identifying your audience. You need a fairly clear picture of who you're to trying reach. For a financial blog that means narrowing down key attributes like age, income level, interests and financial area.
After all, millennials entering the professional world will want to know the basics of starting or managing IRAs. Boomers getting ready to retire will want to know how to get the most out of their retirement funds.
Once you know the audience and their interests, you need to offer useful, detailed information. For example, instead of surface coverage of IRAs, talk about the specific benefits of non-deductible IRAs.
Keep It Scannable
Ever seen the phrase "wall of text" before? If not, you've seen examples online. It happens when paragraphs in blog posts or articles get so long they become hard to read.
You probably felt your eyes glaze over when you saw those paragraphs. That's what you want to avoid.
People don't read online so much as they skim and scan. They want to find the part of the text they care about. If you make this easy for them, they'll stay on your site longer, share more, and come back more often.
The trick is to keep your paragraphs short. The ideal is a few sentences, though you can go a little longer sometimes. Breaking up paragraphs with images helps too.
You can see a pretty good example in this article over at Small Cap Power.
Bring on the Video
Creating interesting videos for financial topics isn't always easy, but it's worth the effort. Around 60% of people consume brand-related videos. People also share videos, which makes it one of the key website promotion ideas.
The key to good video isn't really production quality, though it doesn't hurt. Your existing and future audience consists of people who like your voice. That means your videos need to capture that same voice.
If you're irreverent on your blog, you need to be irreverent in the videos. If you sell yourself as a straight-shooter on the blog, that attitude needs to pervade the video.
You don't even need to appear in the video if you hate the idea of being on camera. You can record a slideshow with a screen capture program and do a voiceover.
SEO
SEO is a vast topic that ranges from technical minutia on your website to how you phrase things in your content. For blogs, though, most of your attention should probably be on two things: keywords and links.
The right keyword often means the difference between getting traffic and not getting traffic. Let's say you decide to write about credit cards.
A quick trip to a keyword research tool tells you that searches on store-specific credit cards get high volume. If you focus your post on one store's card, it's much more likely to rank and draw traffic.
Links are all about borrowing credibility so search engines will like you. If you link out to reputable financial sites to back up your claims, it makes your blog look more credible. Search engines give higher ranks to sites and posts that look credible.
PPC
One of the more commonly applied website promotion ideas is paid traffic through pay per click or PPC.
PPC is straightforward. You create a keyword-focused ad on a particular search engine. The search engine displays the ad and you pay a fixed rate every time someone clicks on the ad.
PPC offers a lot of potential benefits, such as:
audience targeting
measurable results
fixed budget
building brand recognition
potential fast results
Like any form of advertising, you need it to target just the right audience in just the right way. It can take some time and burn through your ad budget before you zero in on the exact recipe.
Social Sharing
There are several elements to social sharing. The blog post should have social share buttons displayed at the top or bottom. That lets your existing readers share it.
You need to share it to the major social media sites through your existing accounts and to your mailing/subscriber list. You may also want to share it in any related groups if the site supports them.
An often overlooked option is sharing to subject-specific forums. A personal finance forum, for example, caters to people looking for the kind of information a financial blog covers.
Mobile Ready
Did you know that mobile and tablet internet access actually beats desktop internet access? That means making your blog mobile ready is one of the most critical website promotion ideas.
If your blog doesn't look good and work well on mobile devices, you're abandoning a great way to connect with your audience. Most blogging platforms now include a mobile optimization feature. If you use a custom site, make sure your web developer builds it to function on mobile devices.
Parting Thoughts on Website Promotion Ideas
Creating an audience that makes your blog self-sustaining means using website promotion ideas. These ideas aren't marketing gimmicks but tactics with a track record of success.
By creating great written and video content, you give people a reason to visit and come back. SEO and PPC get your content in front of the people who are searching for those topics. Social sharing puts it in front of a wide audience in a setting where sharing is encouraged.
Making your site mobile ready means your blog is accessible whether someone is on a computer or on the phone.
Article City specializes in inbound marketing strategies. For more tips to improve your traffic, check out our post on SEO trends.