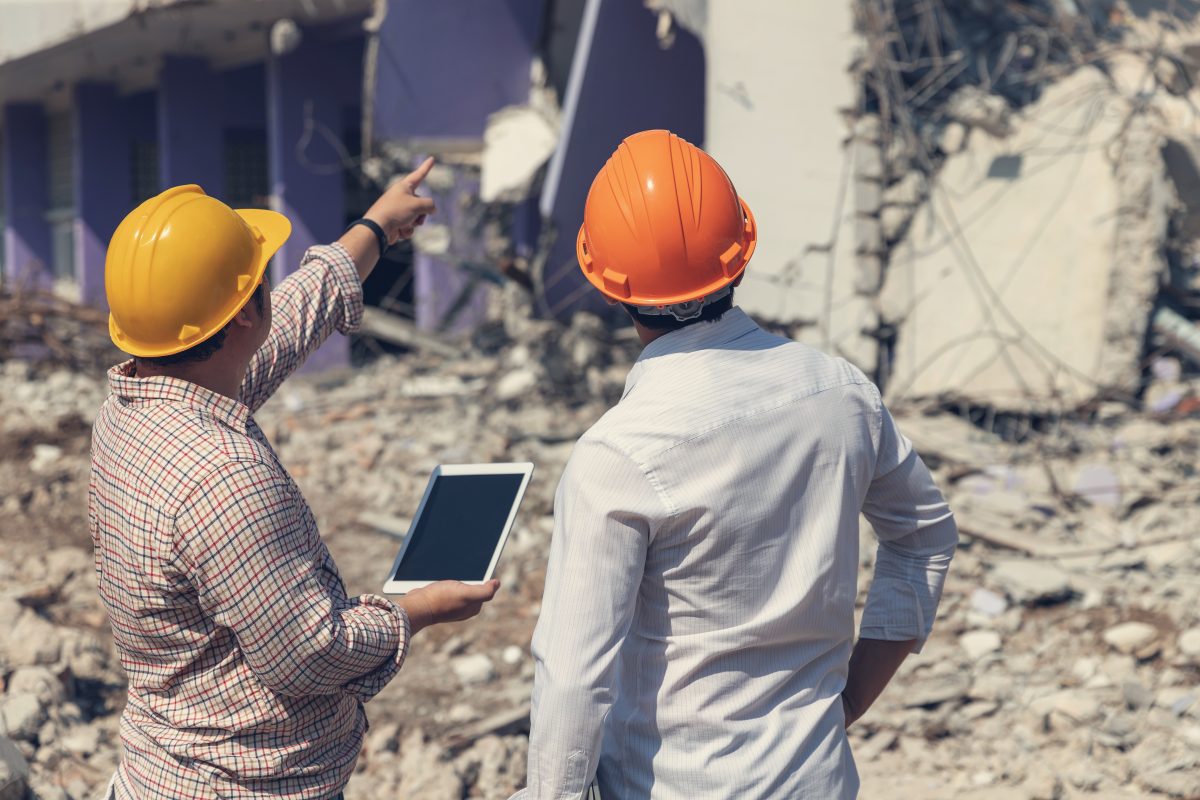 6 Tips For Hiring An Earthquake Retrofit Contractor
In Southern California, earthquake building codes should be taken seriously. Everyone who owns a building in Los Angeles needs to take responsibility to get seismic retrofitting work done to prevent or reduce property damage, injury and death from earthquakes.
As we know, earthquakes aren't just a possibility here—they're a certainty. We just don't know when the next one will hit. It's crucial to get the necessary work done as soon as possible before the quake. To get the job done right, you need to hire an earthquake retrofit contractor who specializes in the type of retrofitting required for your project. The question is, how do you know which earthquake retrofitting contractor is the best? Here are 6 things to look for:
1. How Long Have They Been Doing Earthquake Retrofits?
Experience is a key indicator of a top earthquake retrofit firm. There have been at least 30 damage-causing earthquakes in California since the early 1980s, so any firm that has worked through those shaking events and improved the structural ability of buildings to withstand them will have better skills and experience in seismic retrofitting than a firm that has just started. Also, the older the firm, the clearer it is that customers have continued to trust them and the quality of their work over the years. The longer the firm has been working, the larger the portfolio they will have of successfully retrofitting a variety of buildings with different structural profiles. Optimum Seismic has worked through all the major earthquake events since 1984 and has a robust portfolio of more than 3,000 projects.
2. Are They Listed and Licensed by California Seismic Retrofit Authorities?
During your research, check authoritative resources to find firms that have the licenses and qualifications necessary to implement a successful retrofitting project. While researching, remember some firms specialize only in single-family homes and smaller buildings; so they won't have the expertise or equipment necessary to do seismic retrofits for apartments buildings or large commercial buildings. Optimum Seismic specializes in small to large commercial building retrofits, and even has extensive experience with earthquake retrofitting of highway bridges.
Any Los Angeles earthquake retrofitting firm must be able to show that they are licensed, bonded and insured in California, and have a deep understanding of building codes applicable to our extremely earthquake-prone part of the world. The top earthquake retrofitting firms in California should be listed by the State Board for Professional Engineers, Land Surveyors and Geologists, the California Contractors State License Board, and the California Architects Board. You can readily research firms in these databases to find out more about their licensing and qualifications.
3. What Do Testimonials from Clients Say?
Finding out about other clients' experiences is a critical part of your research. It's particularly important to look at clients who have had work done on buildings with a similar profile to the ones you need to have retrofitted. Testimonials can give you important insight into a firm's commitment to quality, technological advancement and customer service.
4. How Well Do They Answer Your Questions?
You'll no doubt have a list of questions regarding your buildings' needs for retrofitting, and you should pay close attention to the firm's communication skills during your questioning process. Do they provide clear, understandable answers? Are they up-front with you if they need to do more research on your building? Are they willing to provide references you can speak with, or do they hesitate?
5. How Detailed is the Quote?
The quote is another key point you need to pay attention to. The more detailed the quote, the fewer surprises there will be. An experienced earthquake retrofitting firm should be able to evaluate your property and blueprints carefully and provide a good idea of the costs and timing involved in your project.
6. The Right Job at the Right Cost
Fly-by-night, low-cost engineering firms seldom have the skills, equipment, personnel and professionalism required to do the important, life-saving work of seismic retrofitting. Get a very detailed quote and check references and licenses, because this work is a life-or-death matter here in Los Angeles. It's important to pick the firm that will get your job done right and work with you professionally.
For more than 35 years, Optimum Seismic has been working with Southern California property managers and building owners to provide the best seismic retrofit work to protect tenants and their investments when the next "big one" strikes. Contact our earthquake retrofit experts in Los Angeles or San Francisco to discuss your buildings with our team of seismic retrofitting experts, and ask any questions you might have about the process of updating your buildings to the latest, safest earthquake building standards.