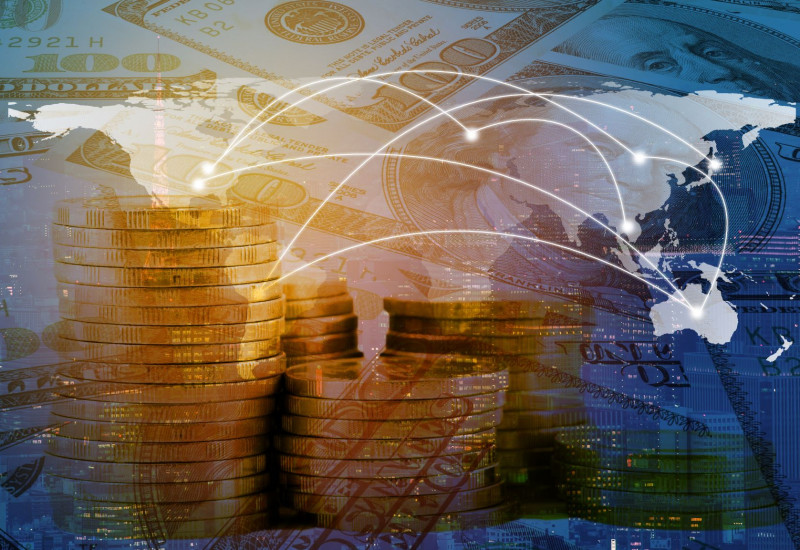 6 Things To Consider If You Want To Buy International Shares Online
Do you know that you can buy international shares online as easily as you buy books or clothes from your favourite online shopping sites?
In today's connected world many online stock brokers give you access to international markets and investing in international shares has become more accessible to investors across the world, although the costs can vary between brokers.
Why buy international shares?
Investing and trading international shares can deliver many benefits that may not be obvious to local investors. It's because most investors have what is called "home country bias" which refers to the tendency to buy and sell stocks in their local market.
So, wherever you are based in the world, chances are you tend to trade or invest in the shares that are available on your local stock exchange. To a certain extent, there is nothing wrong about investing this way.
However, if you only invest in local shares, you are missing out on a lot of opportunities that are available in other markets. You are also likely to be missing out on the opportunity to maximise your risk management by spreading risk over a broader geographic range of markets.
Here are some of the benefits of buying and investing in international shares:
Diversification – your portfolio will get an immediate diversification boost from international shares that are not available in your home country market.
Spread your risk – by spreading your portfolio across different geographic regions, you're protecting yourself from geo-political and geo-economic specific risks that are specific to your local market.
Access to a wider range of companies, industries and innovation – some of the world's top 10 stock exchanges host companies in many different industries that may not be available in your particular country. For example, the US is home to some of the largest high-tech, IT, pharmaceutical, healthcare and defence companies.
Access to more liquidity – global investors tend to gravitate towards the most liquid and highly active markets. You can take advantage of readily available liquidity when you buy international shares.
Access to higher growth and emerging companies not available in your local stock exchange.
How to buy international shares online?
Buying international shares online is somewhat similar to buying any other item on online shopping sites. You simply need to set up an account with an online stock broker such as Monex Securities that can provide you with access to different international exchanges.
Key things to consider when buying international shares online
Trading platform – check to make sure that the online trading platform of your chosen broker is easy to use and has all the necessary tools and risk management features that you require.
Different account types – it is also best to check that the online broker offers different account types -e.g. private or individual account, SMSF account or trust accounts. This is important if you want to set-up different types of accounts to suit your investment and trading requirements.
Brokerage fee – it is vital for you to know the brokerage fees and other charges when you buy international shares. These fees & charges should be included when computing your trading or investing costs.
Overall, buying international shares can deliver multiple benefits to your investment portfolio and help add value to your investment strategies.
Risk Disclaimer: The information above is of general nature only and does not take into account your objectives, financial situation or investment needs. Prior to you make an investment decision, please make sure you carefully read and fully understand our Financial Services Guide, Terms and Conditions, Privacy Policy and other relevant documents that you can obtain from this website. Monex Securities Australia Pty Ltd (AFSL No. 363972; ABN 84 142 210 179) is the Financial services provider. Financial products trading carries risks and may not be suitable for all investors. You are strongly recommended to seek independent financial advice before making any investment decisions.