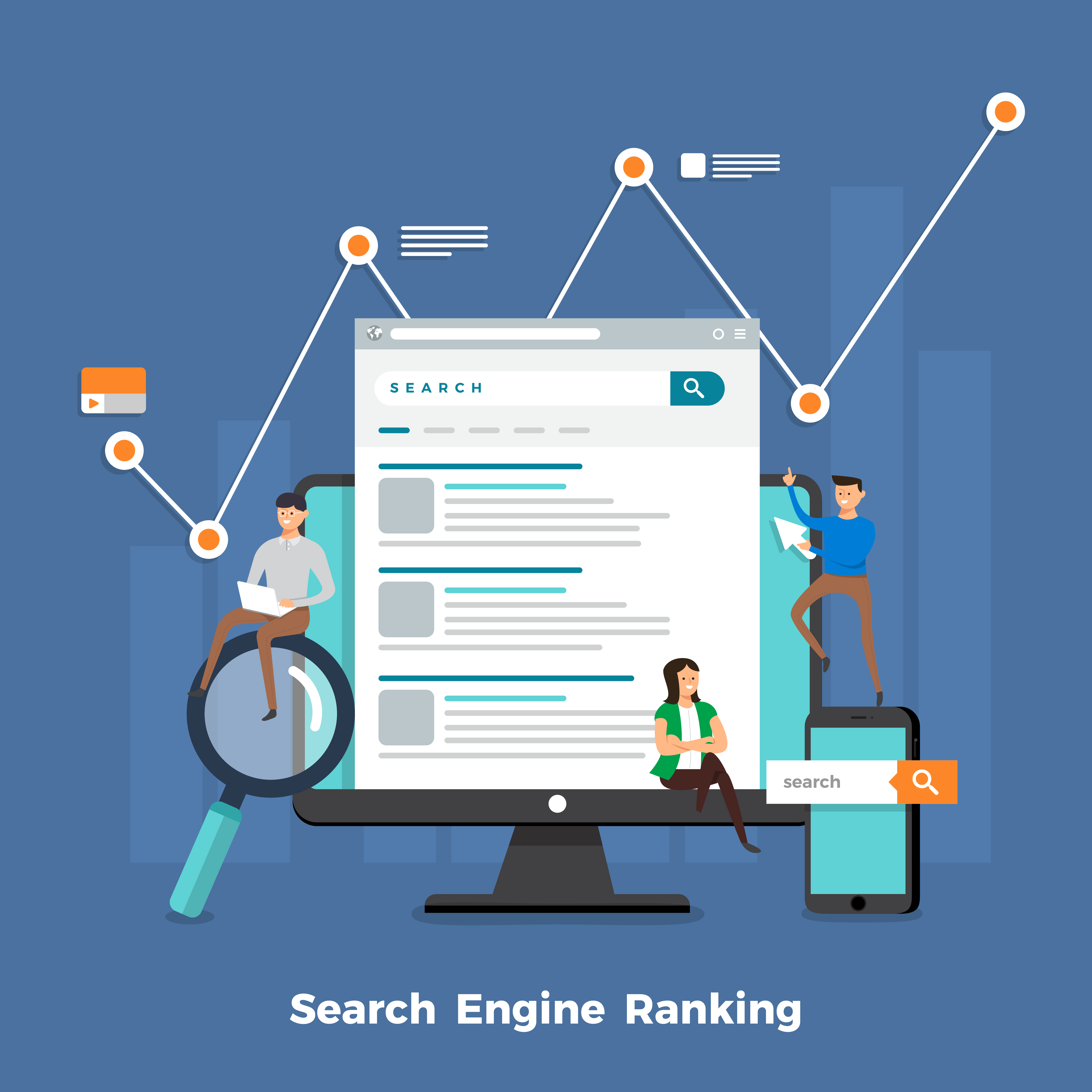 6 Easy SEO Tactics That'll Help Boost Your Rankings
If your site isn't showing on the first page of the search results, chances are your customers aren't finding you. So, ranking well is essential for your business.
Wondering how you can improve your rankings? It's easier than you think! Check out these easy SEO tactics that can help your website get to the top of the search results.
1. Add Some New Content
Anyone familiar with SEO knows the phrase "content is king." Basically, this means that having well-written, relevant, informative content is the best way to get to the top of the search results. Search engine algorithms prioritize quality content over pretty much everything else when deciding how to rank a website.
So, having great content is vital. So is having fresh content. If it's been a while since you added new content or revised old content, it's time to get writing.
Consider adding a new page to the site. If you don't have an FAQ page yet, this is a great thing to add. Search engines award good rankings to pages that answer customer questions.
You can also refresh the content on your existing pages.
Whatever content you add, make sure that it's formatted well. Use header tags to break up the text. Use bold and italics as appropriate, but don't overdo it. Search engines like content that is easy to read, and formatting your content increase readability.
Make sure to update site content on a regular basis to increase your rankings.
2. Contact Information
Hopefully, your site already has a contact info page. If not, stop reading this and add one immediately. Search engine algorithms recognize a site as more credible if they have a contact information page. The algorithms also look for multiple methods of contact, since this makes your site more user-friendly.
Make sure that your contact information page has your address, phone number, a business contact email, and a Contact Us form. The Contact Us form can be linked to the same contact email as the one that's displayed on the site.
It makes sense that giving your customers more ways to get in touch would help boost your rankings. So, if you don't have all this info on your site, add it ASAP and watch your site jump up in the search results!
3. Work on Link-building
Search engine algorithms love links as long as they're relevant links. A great way to get higher up in the search results is to add new links on your site.
You should have links to pages within your website – internal links – and links to other authoritative websites – external links. Both are important to search rankings.
Try to balance the amount of internal and external links on your site. This means you should have relatively the same amount of links to pages within your site as you do to other websites.
When adding new links, make sure that you choose relevant anchor text. This means the text that shows the link should be relevant to the webpage the link is going to. The more appropriate your anchor text, the more points you'll get with the search engine algorithms.
While you're adding new links, you should check all your existing links to make sure none go to old pages or give errors. Broken links lose you points with the search engine algorithms.
Don't go overboard with adding links. A good rule of thumb is one link per block of text on each page. Make sure to add new links and check old links regularly to boost rankings.
4. Optimize Media
If you think that optimization only applies to your content, then you're missing a huge opportunity to boost your rankings. Optimizing the media on your site is just as important as optimizing the content!
First, make sure that you have a variety of media formats on your site. Images are great, but also be sure to have slideshows and videos. Users like to see content in all kinds of formats, which means that the search engines want your site to be multimedia.
Once you've added all sorts of media to your site, make sure that you're doing the backend optimization work. All of your media should have a description of the content, a descriptive but concise title, and keyword tags.
Adding all these things to the media on your site ensures that search engine algorithms can "see" this media as relevant and informative content.
5. Get Mobile
The major search engines have all started to evaluate the mobile-friendliness of websites. Sites that are optimized for mobile are viewed more favorably by search engine algorithms. This makes sense given the fact that most of your customers are searching for your business on their mobile devices.
Most website packages these days include a mobile website. But this doesn't necessarily mean that the mobile version of your website is optimized.
Ensuring that your site is easy to use on a mobile device is the most important factor in optimizing your site for mobile. Your content should be formatted so it's easy to read on a mobile device. All your forms should be easy to fill out on mobile devices. And all of your media should fit on the screen rather than running off the page.
Every time you add new content or media, make sure to check out your site on different kinds of mobile devices. If your content doesn't look good on the mobile device, tweak it until it does.
These days, your mobile site might be even more important than your desktop site. So, making sure your website is optimized for mobile devices is crucial.
6. Be Social
In this social, digital world, your business' social media accounts are just as important as your website. So, it's important that your social media accounts are integrated with your website.
Add widgets to your site that display your recent Facebook and Twitter posts. Add another widget that displays your recent Instagram photos. And make sure that all these widgets link your customers to the appropriate social media pages.
The more you interact with your customers on social media, the more notice search engine algorithms will take. So, make sure that your website drives social media interaction and that this interaction is represented within your site.
More Easy SEO Tips
These are just some of the easy SEO tactics you can try so that you boost your rankings with the search engines. Give your website an overhaul using these tactics and you're sure to show up higher in the search results.
Looking for some more SEO tactics you can use to boost your rankings? Check out one of our latest blog posts about the Hottest SEO Trends of 2019.