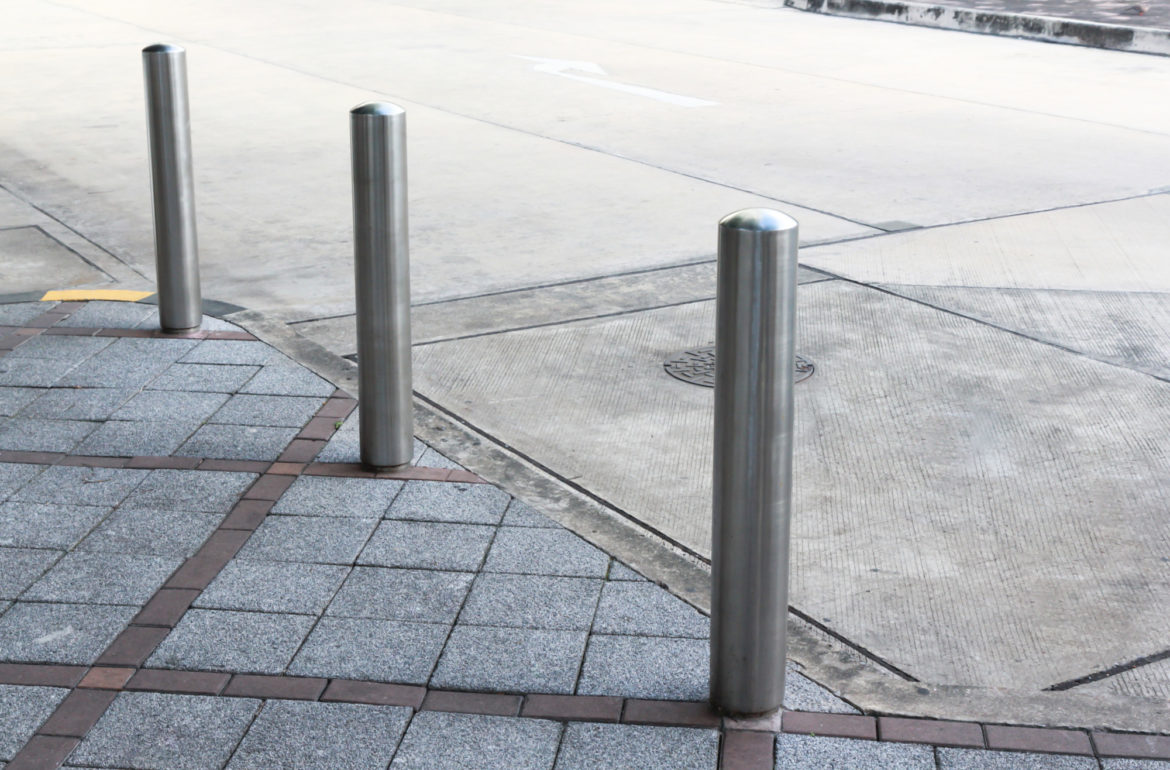 5 Ways How Installing a Bollard Barrier Can Prevent Accidents in Your Area
Originally posted on https://urbanaspect.ca/5-ways-how-installing-a-bollard-barrier-can-prevent-accidents-in-your-area/
Road traffic crashes can be prevented. To do so, governments and international agencies need to make informed decisions. In a 2016 Canadian Vehicle Traffic Collision report, the number of fatalities was 1,898. From the same report, the number of serious injuries from motor vehicle collisions was 10,322.
Statistics from a CCMTA report in Canada shows that 16% of serious injuries involve a drunk driver. 69% of motor vehicle collisions involving a drunk driver were single-vehicle collisions.
When it comes to the construction of roads, and pavements, a lot of consideration takes place. Engineers have to figure out how the construction will affect the surroundings. They also have to think about traffic flow, pedestrians, and their safety.
To ensure vehicles don't crash into buildings, you need a bollard barrier.
In this article, we discuss 5 ways of how installing a bollard barrier can prevent accidents.
1. Protect Your Storefront
Based on research, 17% of storefront accidents are caused by DUIs.
If a car crashes into your store, significant damage will occur. You will lose business because you have to close your store for repairs and customers may end up suing you. By installing a bollard barrier, you reduce storefront crashes and ensure safety.
2. Create a Barrier Around Your Parking Lot
Having a parking bollard gives customers confidence their vehicles are protected. In case of a police car chase, the offender may swerve and drive into the parking lot.
With no parking lot bollards, the driver will crash into vehicles causing damage. But with a parking lot bollard barrier, vehicle breaches will reduce. A bollard barrier helps to enclose the parking lot, and guide traffic.
3. Secure Your Warehouse
Most warehouses are busy establishments where offloading and loading of cargo happens. While there is a lower risk of heavy collision, vehicle impacts can damage the building or other cars.
Installing slow stop bollards along the road to the warehouse directs traffic. The barrier also acts as a warning to bystanders to be aware of heavy vehicles coming in and out of the warehouse.
4. Prevent Pedestrian Accidents
Bollards are effective in preventing pedestrian accidents along major roads within the city. As you already know, pedestrians normally use pavements as they traverse the city. To keep the vehicles and pedestrians separated, you need bollards and guardrails.
Once installed, people can walk and cycle safely without fear of being knocked down. In case a driver veers off the road, the bollard barrier will reduce vehicle speed. This allows pedestrians to get to safety.
5. Protect Sensitive Locations
Automatic bollards have a mechanism that allows them to retract automatically. For instance, a military installation can install automatic bollards at the gate. This helps to control traffic into the installation.
When a vehicle approaches, military personnel will raise automatic bollards. This gives the military personnel time to query the driver and even search the vehicle.
Why a Bollard Barrier Is Important for Safety
Let's face it. Safety is no laughing matter. Accidents can happen anytime. To protect storefronts, buildings and pedestrians, install a bollard barrier. You have the choice of flexible, fixed and automatic barriers.
Want to enhance safety around your building or parking lot? We can help. Contact us today and save!