5 THINGS TO LOOK FOR IN A PAYROLL SPECIALIST
Photo from Pexels
Originally Posted On: https://www.ignitehcm.com/blog/5-things-to-look-for-in-a-payroll-specialist
Payroll is a crucial function that helps keep businesses running, and a payroll specialist plays an important role in such operations. These professionals ensure that employees get paid accurately and on time, for example, and are also responsible for handling the records and paperwork necessary for taxes and compliance with government regulations.
The wrong individual in the payroll specialist job can thus mean the difference between a company that thrives and one with employees who are constantly wondering when their next checks will arrive.
You need to hire someone who is experienced and trustworthy when you want to fill an open payroll processing role, and that means you have to know what to look for when browsing resumes and interviewing prospects. This guide will walk you through everything you need to make sure you hire the right professional into your company's open payroll specialist job.
What is a Payroll Specialist?
A payroll specialist has many responsibilities, several of which are dependent on their experience level and status in their careers. Payroll functions at a company may include:
Preparing and processing payroll, including paychecks and deposits
Calculating and verifying numbers such as wages, commissions, payroll output, tax deductions, and benefits
Collecting timesheets and information necessary for payroll
Balancing accounts and reconciling payroll figures
Creating payroll reports for purposes such as auditing and accounting
Answering questions about employee payroll
Maintaining databases of salary information and pay rate scales
The job description of a payroll specialist varies with the size of the company, type of products or services they deliver, and particular way a business is run. A company that pays a set salary amount for full-time work — with that range typically based on job description, job title, or years of experience — will be different from one that uses strictly commissions as compensation.
5 Things to Seek in a Qualified Payroll Specialist
Payroll professionals come to their jobs with a variety of credentials, and whether those skills will fit the job description depends on the needs and preferences of the company as well as the hiring manager. When hiring for payroll jobs, you may want to consider the following:
1. Education
The minimum requirement for an entry-level payroll specialist is a high school diploma or GED. Many positions also require a college degree, often preferably in fields such as accounting or business. Depending on your preferences and size and scope of your company, you may want to hire a job seeker with an advanced degree or payroll certifications.
2. Payroll Experience
A qualified candidate will have some experience in the payroll field. A payroll specialist may begin their career as a payroll clerk. Other jobs that may provide comparable experience include bookkeeping, accounting, customer service, and human resources. Depending on the size and sector of your company, the ideal payroll specialist candidate should have work experience in a similar environment. They should also be familiar with relevant laws and compliance issues in your location, and be truly interested in the job description you have posted.
3. Professional Certifications
There are several payroll certifications in the United States that indicate extensive knowledge and work experience within the payroll field. The most common are Fundamental Payroll Certification (FPC) and Certified Payroll Professional (CPP), both issued by the American Payroll Association (APA). If you're looking to hire someone who has demonstrated a thorough knowledge, it's worth looking at or recommending such certifications in your posted job description.
4. Technical Skills
Some important abilities for a payroll position may include:
Years of experience with software such as Microsoft Office, Excel, QuickBooks, Sage, or similar programs related to ledger or journal entries
Data entry capabilities for tasks such as payroll
Bookkeeping knowledge
A general knowledge of business practices and issues such as tax reporting processes, employee benefits, and administrative tasks
Once you hire someone, it's important to make sure their skills are regularly updated. You can look into training and consulting services to keep your payroll and other professional staff up-to-date on best practices in the space.
5. Communication Skills and Other Soft Attributes
In addition to technical abilities, a career in this position requires a variety of soft skills such as:
Excellent communication skills
Attention to detail
Time management and the ability to juggle many tasks and adhere to deadlines
Trustworthiness, in particular discretion and the ability to be trusted to keep information confidential related to rate data or personnel actions
There are no universal guidelines for hiring payroll specialists. In a smaller company, payroll tasks may be done by the owner or an employee who handles multiple tasks. If you're looking for a professional, though, it's best to hire a specialist with credentials and experience.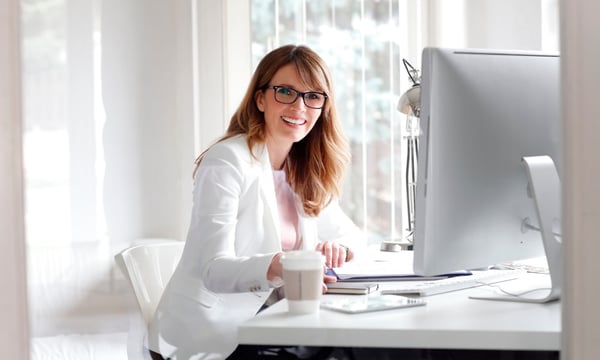 3 Pitfalls to Avoid When Hiring a Payroll Specialist
Payroll is a crucial function for any company, and you don't want to make a mistake when hiring someone to handle these responsibilities. Avoid the following when selecting a candidate:
1. Not asking the right interview questions
Job candidates do everything they can to make their resumes look impressive. Business owners and hiring managers need to read between the lines and ask pointed questions to find out what the candidate has accomplished. Asking specific questions about past responsibilities helps. Additionally, ask them questions such as:
How would you expect a typical day to look if you're hired for this position?
What are the main tasks you'd expect to work on?
What are some of the most common problems and mistakes that you've had to deal with at previous jobs?
Never be afraid to ask too many questions of your payroll specialist job candidate.
2. Hiring someone not familiar with your industry
Someone may have impressive experience working for businesses in sectors very different from yours. This can lead to misunderstandings on how things work in your industry. It can also mean a steep learning curve as you have to train the new hire on many aspects of how your business runs. It's better to start off with a payroll specialist who is already familiar with your type of business. Location may also be a factor as payroll compliance differs by state.
3. Hiring a payroll professional without solid people skills
A payroll specialist needs both hard and soft skills. You definitely want someone who is familiar with the latest technology and can run the appropriate software, calculate numbers, and issue accurate reports, but you also need someone who can handle the human side of the job. For example, employees can get angry and upset if they think there are mistakes with their paychecks. A payroll professional has to be able to communicate with a cool head. They also may need to communicate with many other people both inside and outside your business. That's why communication is so crucial for this job.
When looking for a payroll specialist, you have to consider your own needs as well as the above. Payroll presents some demanding challenges, so it's important to review candidates carefully and use your judgment as well as looking at resumes.
Work with the Experts to Fill Your Payroll Specialist Jobs
The above are some essential criteria to use when hiring a payroll professional, but you don't have to go through the process alone. Ignite HCM offers a simpler way to manage payroll and HR. To speak with an expert about any payroll specialist questions you might have, contact us our team today.