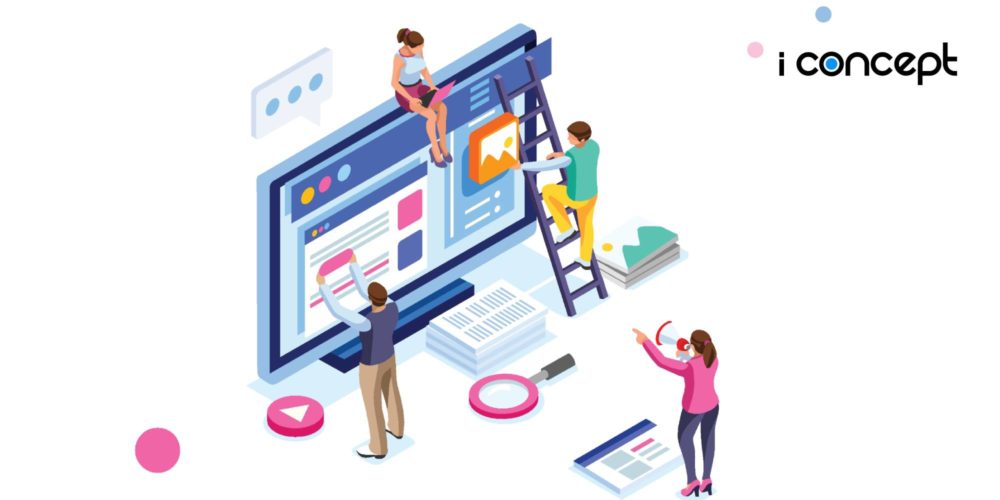 5 Steps To Improve User Experience (UX) Of Your Website Design
Originally posted on https://iconcept.com.my/5-steps-to-improve-user-experience-ux-of-your-website-design/
Sales and conversion of a website design will always be the number one priority for business owners, but to achieve that you need to first take steps to improve the user experience on it.
But why does user experience on my website matter?
Well, focusing on the user experience (UX) in your web design ensures that the users have a positive interaction with your brand and helps to guide potential customers in achieving your business objectives.
It doesn't take a complete overhaul of a website design in Malaysia to improve your UX and take your brand to the next level. In fact, here are 5 simple steps you can undertake to help improve the UX of your website:
1. Make it Faster
5G, cars and planes – everything's getting faster these days and you need to do the same with your website. The speed of your website impacts how people use it and how effective it is at getting visitors to come back for return visits.
The faster your website loads, the less likely you're to experience a high bounce rate. Online visitors won't hesitate to leave your website if they feel like it's taking too long to load.
High bounce rates are especially bad for your Search Engine rankings and your Search Engine Optimisation, which are important cogs for helping your website get discovered.
From optimising your images to reducing the number of videos, you need to put in the work to make your site load faster. Let your web developer know of this during the design phase.
2. Focus on the Most Important Stuff First
It takes less than 3 seconds for online users to form a first impression, which is why you need to get your key messages across early. Display your content in an inverted pyramid to draw them in and make them interested in what your brand has to offer.
Use strong and impactful headlines as well as engaging graphics and images that represent your brand's value proposition.
Any web design company should be very aware of this layout of information.
3. Break Up Text and Make it Digestible
Humans are visual creatures. Other than reading books, nobody likes to read huge chunks of text. Break up paragraphs of content into more digestible chunks to keep the attention of visitors for longer periods of time.
They expect categories, sections, images and bullet points. For instance, you can also use little icons with small paragraphs to break up different categories. There are endless options out there that'll help you get this right.
Experiment and find the approach that allows you to present your information in the best way. Or you can just ask your web developer in Malaysia to do it for you.
4. Keep The Visuals Elements Consistent
Your branding needs to be apparent throughout the design, so you need consistency in all of your visual elements.  If your brand isn't consistent enough, it'll confuse visitors and prevent them from remembering your brand.
But what does it mean to have consistent branding?
Well, your company logo needs to be clearly visible on your header so it can be seen at all times, no matter which page the user is on. Things like fonts, colours and things of that nature should be kept consistent to create a coherent brand identity across the website.
Web designers in Malaysia with a basic sense of design should not have any issues with this.
5. Focus On Helping People Find What They're Looking For
Make it as easy as possible for people to find what they're looking for on your website. This means using intuitive and navigable menus that clearly outline where different types of content can be found.
Adding search functionality will improve the user experience on the websites by leaps and bounds, so that's something to consider. You should input searchable keywords in each section for users to find the required content more easily or ask your website developer in Malaysia to do so.
Level Up Your Web Design In Malaysia
After applying these 5 simple steps to your website design, you might still find it lacking in terms of the user experience. Well, it's time to take your website to the next level with professional help.
Our team of UX designers is confident of helping you get there! Speak to our sales representatives to get started on a web design that is uniquely yours.