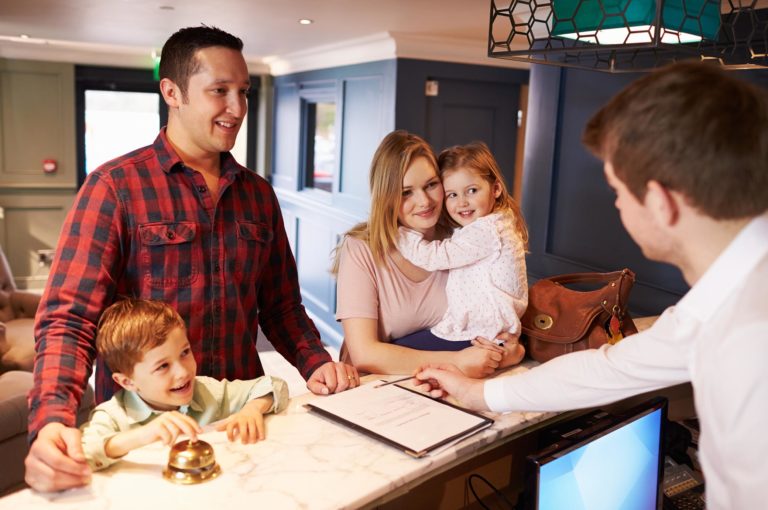 5 Reasons Why Today's Families Are Choosing Extended Stay Hotels
Do you envision briefcases and business meetings when you see extended stay hotels?
Extended stay hotels aren't just for business travelers. Families benefit from large spaces and more amenities while traveling or finding short-term living arrangements. Rooms are typically comparable to traditional hotel rooms with extra perks.
Before booking your next trip, consider these benefits of staying in an extended stay hotel for families.
1. Feels More Like Home
source: marriott.com
Extended stay hotel amenities make you feel a little more at home than the typical hotel room. The suites usually have kitchenettes included with a refrigerator, microwave, and storage. Some may have cooktops in them.
You're also more likely to have a sofa and other comfortable furniture in your room. Space may be divided into two rooms to create more of an apartment feel than a standard hotel room.
Having that feeling of the home makes your stay more relaxing, especially with kids. You get the convenient amenities that make it easier to care for your kids while you're away from home.
2. Saves on Your Food Budget
source: aworldtotravel.com
For a family of four, the average vacation food budget is $132 per day, not including tips, snacks, and beverages. Multiply that times the length of your trip to get your total food budget.
An extended stay hotel can help you cut that cost by allowing you to buy cheaper snacks and meals at the grocery store. Rooms typically have more cupboards and storage space to hold those items.
The included refrigerator and cooking appliances let you easily store perishable foods and cook meals in your room. You could drop your food costs to $24 per day if you cook your own meals on vacation.
Many extended stay hotels also offer a free breakfast, which eliminates one meal from your budget. Some may offer a happy hour or other special events with drinks or snacks for additional savings.
3. Gives You More Room
source: onemileatatime.com
Traditional hotel rooms average 330 square feet, but many newer rooms are much smaller. Some come in at 200 square feet or less.
Imagine cramming your whole family and all of your luggage and gear into that small of a space. You're practically climbing over one another, and there's never enough room for all of your stuff. That's especially true if you have young kids who require strollers, cribs, and other gear.
Suite-style rooms come standard at an extended stay hotel. You get more room to spread out so you can enjoy quiet activities in the room. You also get more storage space for all of your vacation gear.
4. Offers Convenient Locations
You can find extended stay hotels in most larger cities, which means there's likely an option in your next vacation destination. They're often found near interstates, highways, and major city streets, which makes them easily accessible.
They're also typically located in safer parts of the city. That gives you peace of mind when traveling with your family.
5. Provides Flexible Stays
source: hoteldabaixa.com
Despite the name "extended stay," this type of hotel offers flexible stay lengths. Even if you're just taking a week-long vacation, you can still stay at these types of hotels.
They're also convenient if you need to stay longer. Maybe you're renovating your home, or you sold your house but can't move into your new one yet. Perhaps you're caring for a sick parent and need to stay nearby for an extended period.
These hotels typically let you extend your stay as needed. If your renovation takes longer than planned, you can extend your time at the hotel easily.
Consider Extended Stay Hotels
Extended stay hotels could be the perfect solution for your family, whether you're vacationing or need a longer stay option. You get more space, better amenities, and a good value compared to regular hotel rooms. Check out our extended stay hotel locations before your next trip. If you are traveling to North Carolina or Virginia, consider Affordable Corporate Suites (https://affordablecorporatesuites.net), providing fully furnished hotel suites.