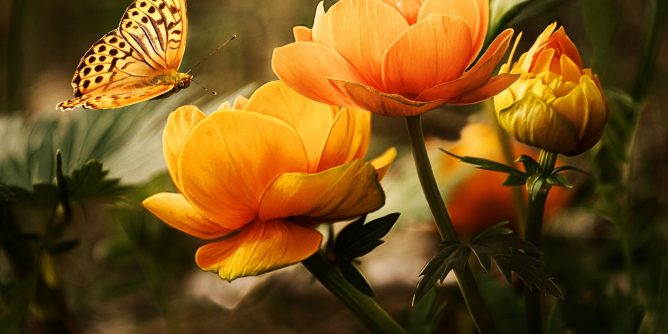 5 Natural Gift Ideas For A Loved One
There's no better feeling than giving a loved one a gift that makes their day. Whether it's for a birthday, Christmas, or just for the gesture; you'll want to find something that's the right fit. We all know too well that some people can be harder to buy for than others! For a thoughtful gift to delight even the most difficult to please, why not keep it simple and opt for an all-natural gift?
Natural Candles 
Candles never fail to please even the fussiest of giftees! The problem is that traditional candles can contain toxic ingredients that are bad for our health and the clean air in our homes. When you are candle shopping, look out for candles are made of vegetable wax or soy. You'll ideally want the candles to contain no other ingredients besides essential oils and a wick made of wood or cotton. Natural candles are widely sourced and come in a range of gorgeous scents. Look out for candles scented with rose or peppermint oil to aid relaxation. For the creative amongst you, there are a few tutorials online that can teach you how to make your own natural candles.
Flowers & Plants
Flowers and plants are the ultimate beautiful and natural gift to make any loved one happy. If you go for an indoor plant, you'll be offering something that's long-lasting, and that rids the air of toxins (as well as looking gorgeous)! The type of flower or plant you choose will largely depend on what you think your giftee would prefer. White orchids can be a great choice and they are easy to colour match in any home. An orchid can bloom for up two-three months. Once the flowers fall, the plant can be kept until its next flowering period. Fig & Bloom are a fantastic online flower company. They have a wide range of beautiful flowers and plants from Pyrenees to Lucerne; you won't be disappointed with such top quality flower delivery.
Essential Oils 
For a thoughtful and unique gift idea, why not buy your loved one a section of essential oils? You could purchase a hemp basket and some ribbon to present them in. When it comes to essential oils, everyone will have their favourites. Oils like lavender and peppermint have calming properties, so they are great to add to a bath. Chamomile oil is excellent for reducing stress and aiding restful sleep. Ylang Ylang essential oil reportedly encourages feelings of joy and positivity. Users have associated the oil with improving your mood and helping you to de-stress. Many people like to smell essential oils, while others apply them to the skin. Most oils will need to be diluted with water or another cream before direct application to the skin. (Ensure that you check the labels first.)
Hemp Clothes
Many of us love clothes as gifts; often our loved ones will have a knack of knowing what colours and styles are going to suit us best. When it comes to natural products, hemp is a great sustainable option. When the crop is grown, it returns up to 70% of the nutrients that it takes from the earth. Cotton requires 50% more water than hemp when grown. Hemp doesn't use up very much water at all in the growing process. When you're looking for natural clothing, hemp is a great choice. There are plenty of affordable hemp stores out there selling everything from dresses to sweaters and bags! Hemp tote bags are another great natural gift. Such bags can help encourage the giftee to reduce the amount of plastic bags that they use.
Homemade Jam
There's no more thoughtful a gift than some food that you've made yourself! If you're loved one is a Jam fan; this one could be perfect. Simply find a reusable jar and some cloth to decorate with. You'll be able to make some organic jam using strawberries, arrowroot powder, sugar and water. Check out this recipe for the full details. Often, homemade gifts are the most well-received and unexpected. Why stop there? There are plenty of food gifts you could spoil your loved ones with; from homemade cakes to chutneys or an organic food hamper?
There are plenty more natural gift options out there, and once you start shopping for them, you'll be hooked! Homemade items can help you to save a bit of money and add a touch of sentimental value too. For other homemade gift ideas, try making a photo album or a scrapbook.