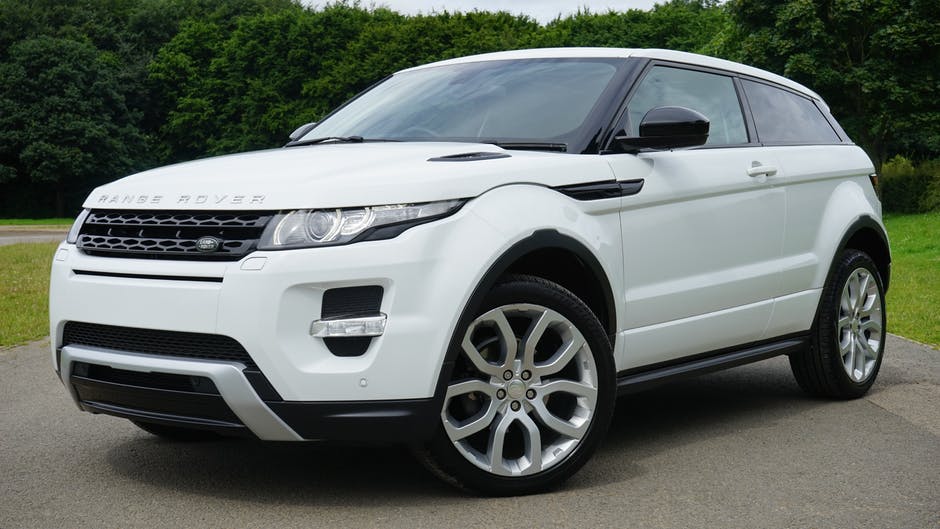 7 Steps to Selling a Car Successfully (and for the Most Money)
Want to sell your current car for money to put toward your new car? You can get the most money by selling your car yourself, which takes a little work on your part.
Do your research and make sure you get what you need for your car. These steps to selling a car will help you.
1. Get a Vehicle History Report
Buyers want to know what they are buying and would like to see a vehicle history report like a CarFax report. Just like your credit report, you may want to view this report ahead of time to make sure there are no errors. This gives you time to fix any errors that could scare away buyers.
You may also want to find any maintenance records you have. You can also call the dealership or mechanic to request copies to show potential buyers.
2. Set the Price Right
You have to set the price right, and this requires a little research on your part. You can check out your car's value on respectable sites like Kelley Blue Book and Edmunds. Take a look at comparable cars on the market to keep your listing competitive.
You may be able to set the price slightly higher than the market value and still be competitive. If your car is under $10,000, be careful not to price to the next $1,000 level. For example, you shouldn't post a car worth $6,400 at $7,100 because people will set search limits to the nearest thousand.
3. Keep it Clean
You want to make the best first impression when someone sees your car. This means your car should be clean to give it the best curb appeal.  You don't have to fix every scratch, but you should wash and vacuum the inside to make it shine.
You can hire a professional detailer if you don't have the time to clean it yourself. That money spent may help you sell the car quicker.
To see how your car looks, sit in the driver's seat and look around. This is where the prospective buyer will first sit. If needed, you may also want to add an air freshener.
4. Fix Mechanical Issues
A buyer wants to make sure they are buying a car that is well-maintained and also mechanically sound. If there are any mechanical issues, you should try to fix them before listing your car if you can. Any issues a buyer sees could scare them away or get you lowball offers.
If you choose not to fix these issues, get estimates from a mechanic. You can then show the buyer what to expect.
5. Have Your Title Ready
You either own your car and have the title or the bank still owns the car and has a lien if you still have a loan.
If you own the car, the sale will be pretty simple. You should have the title in hand for the buyer after you get the money.
You may need the title notarized to validate the sale depending on your state. Search your local DMV to find out if you need it notarized.
Once you sell the car, you sign the back of the title and record the current mileage. This is when the buyer takes ownership of your car.
There are a few more steps if your current car has a lien. Make sure you know the payoff amount of the vehicle. If you owe more than you can sell your car for, you are upside down in your current car loan and may need to consider other options or ask for more money for the car.
Otherwise, you will need to pay the bank for the difference between the loan balance and the sale price.
6. Advertise with Lots of Pictures
You have to make your ad stand out amongst the other ads. You should have lots of photos to help build confidence in potential buyers. Make sure you take pictures in good lighting and from multiple angles.
You should have photos of:
The driver's seat
Trunk
Back seat
Odometer to show the mileage
Engine
Tires
There are also several places you can post your ad. It's best to post on multiple sites to reach the most people.
Autotrader: rates around $25 for a basic ad
Craigslist: free but beware of scammers
Cars.com: free but you can upgrade to increase exposure
eBay Motors: auction your car or buy a cheap ad
Put a sign in the window: old-fashioned but still works
You will need to add basic details like the make, model, year, mileage, and price. Don't repeat those details in the open-ended section. Add details that aren't obvious like options on the car or that it just passed the e-check.
Keep the details to about 4 or 5 sentences. You should disclose any details about an accident or repairs to avoid any surprises if the buyer pulls a vehicle history report. This won't necessarily destroy your deal but being misleading will.
Pretend you are the buyer. What would you like to know before you buy a car? Use those details as you write your ad.
7. Respond Quickly
If you get a call or email about the car, make sure you respond as quickly as possible. Most buyers are looking at multiple cars, so they appreciate a quick response and the first responder may get the sale.
Steps to Selling a Car Conclusion
These steps to selling a car may seem overwhelming, but with a little work, you could earn a lot more money (even thousands) than trading your car in. If you just want to get the cash for your car without the hassle of selling or trading it in at a dealership, check out Cash Car Buyers.
Fill out our online form and get an instant cash offer. You can then go on your way to enjoy your new vehicle or get the money you need fast.