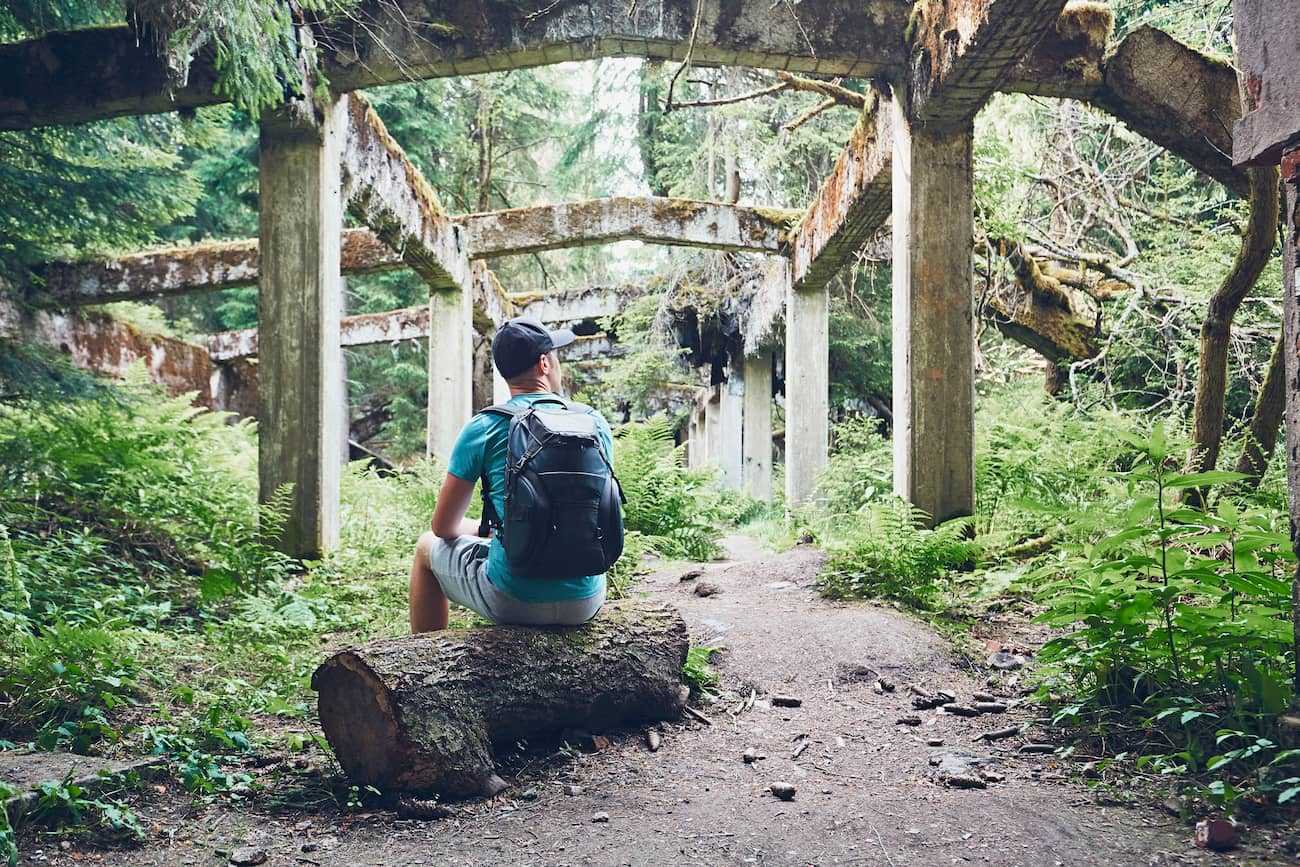 5 Must-Have Adventures In Washington DC
Originally posted on https://www.daroapartments.com/dc-guide/dc-adventures/
We get it, not everyone can hop on a plane and climb Machu Pichu.
But you may have an adventurous streak to you that makes you want to jump out of bed and explore the unknown.
Explore the monuments of the past, why were they abandoned,  and why they did not last to see the 21st century?
Maybe you will never find the answers to these questions, but you sure can interpret them by putting on your boots, thinking cap, headlamp and heading to the great ruins that surround Washington D.C.- your Nations's Capital!
This old and completely abandoned brickyard used to be one of the most happening industries in the Nation's Capital.
The now massive abandoned space laid brick and mortar for famous buildings like the National Building Museum and the National Cathedral which stand tall in Washington D.C. to this day.
This brickyard was first established in 1909. The United Brick Corporation took over in the 1930s, and by the 1960s this place was kicking out 145,000 bricks a day. It was considered the prosperous brickyard of its time.
1972 saw the advancement of technology in kilns, which led to the demise of this popping brickyard.
This overgrown space is on the National Register of Historic Places, but without the necessary funds to teach the history of brickmaking, and renovate the space flora and fauna overtook the ruins which remain today.
You can explore the strange debris of buildings right off New York Avenue NE neighboring the lovely National Arboretum.
Jump into the world of James Bond, and listen to the lost melodies of history in this abandoned spy station attic which served our Nation during The Cold War era.
Spys took on long 8-hour shifts in the blue granite building which lies in Rock Creek Park across from the Embassies of Hungary and Czechia.
During the 1970s the bottom floor was used as an art barn while American spies lodged up in the attic, peered through small windows, snapped photographs, and monitored bugged mics of diplomats during the Warsaw Pact.
This spy space is closed off, but rumor has it you can check it out if you bat your eyes, say please, and/or befriend a park ranger.
If you are looking for an apartment close to this amazing site, check out DARO Apartments – Parkwest, Sedgwick Gardens, Parkway, Rodman, and Archer.
Okay, we get it only the biggest fans of American Horror Story will enter these insane ruins which sit atop the outlying hills of SE Washington D.C.
This creepy corner of the city represents one of America's first psychiatric hospitals as well as some strange wartime experimentation.
St. Elizebeth's Hospital was considered to be one of the most human mental illness hospitals of its time. Luckily we are no longer in the 1950s because humane had a totally different connotation than it does in today's age.
Yes, electric shock and forced lobotomies were a regular occurrence at the saintly Elizabeths. But back then those were the most "advanced" treatments, now we know better.
The hospital did, however, try a very ahead of its time technique of Nazi prisoner of war captives.
Get this- St. Elizabeth's Hospital partnered up with the proto-CIA Office of Strategic Services to create a cannabis-based truth serum in 1942 while questioning Nazi Captives.
As experimentation continued they even gave Nazi captives LSD while trying to figure out the secrets behind their military scheme.
History leaves behind curious stories among the ruins of this hospital.
#WashingtonDC, did you know: St. Elizabeth's Hospital partnered up with the proto-CIA Office of Strategic Services to create a cannabis-based truth serum in 1942 while questioning Nazi Captives. As experimentation continued they even gave Nazi captives LSD.
#DCdykTweet
If you are looking to take a walk through nature to find a baby boat wreck, old technology and beautiful nature -head to C&O Canal Incline Plane.
Take a picnic basket and a friend on a sunny day and walk 1.4 miles up the canal path from Key Bridge.
There you will find the old canal elevator which lifted and declined boats in the late 1800s and early 1900.
The elevator was considered one of the most technologically advanced engineer projects of its time. Unfortunately, a flood hurled it into ruin when it was just 14 years old.
This project which died in the early 1900s left a sweet song of history in its footpath that still survives today- go check it out!
Head to the Smithsonian National  Zoo for a peek at the old Holt House.
The Holt house was built in the early 1800s and survives as one of the oldest structures in Washington D.C.
The future of this house lies uncertain due to serious termite damage and multiple failed efforts of restoration.
It is none the less a mansion to behold, it is mostly borded up, and lies in the Nations Capital as a vivid representation of the difficulties to preserve the historic structures in our city
Become of the 2 million trafficers that head through the National Zoo every year to say hi to the pandas and view the bones of Americas oldest home standing in Washington D.C.
Go Explore Washington DC!
The best thing about exploration is that you never know what will happen after you leave the front door of your Daro Apartment.
The suspense awaits you like a great soap opera begging to be played out in real life.
"Why do you go away? So that you can come back. So that you can see the place you came from with new eyes and extra colors. And the people there see you differently, too. Coming back to where you started is not the same as never leaving."
― Terry Pratchett, A Hat Full of Sky
We encourage you to head out and explore the ruins of Washington D.C., be careful, remain vigilant, bring a friend, and let the wind take you away on a journey through the forgotten paths of American Past.