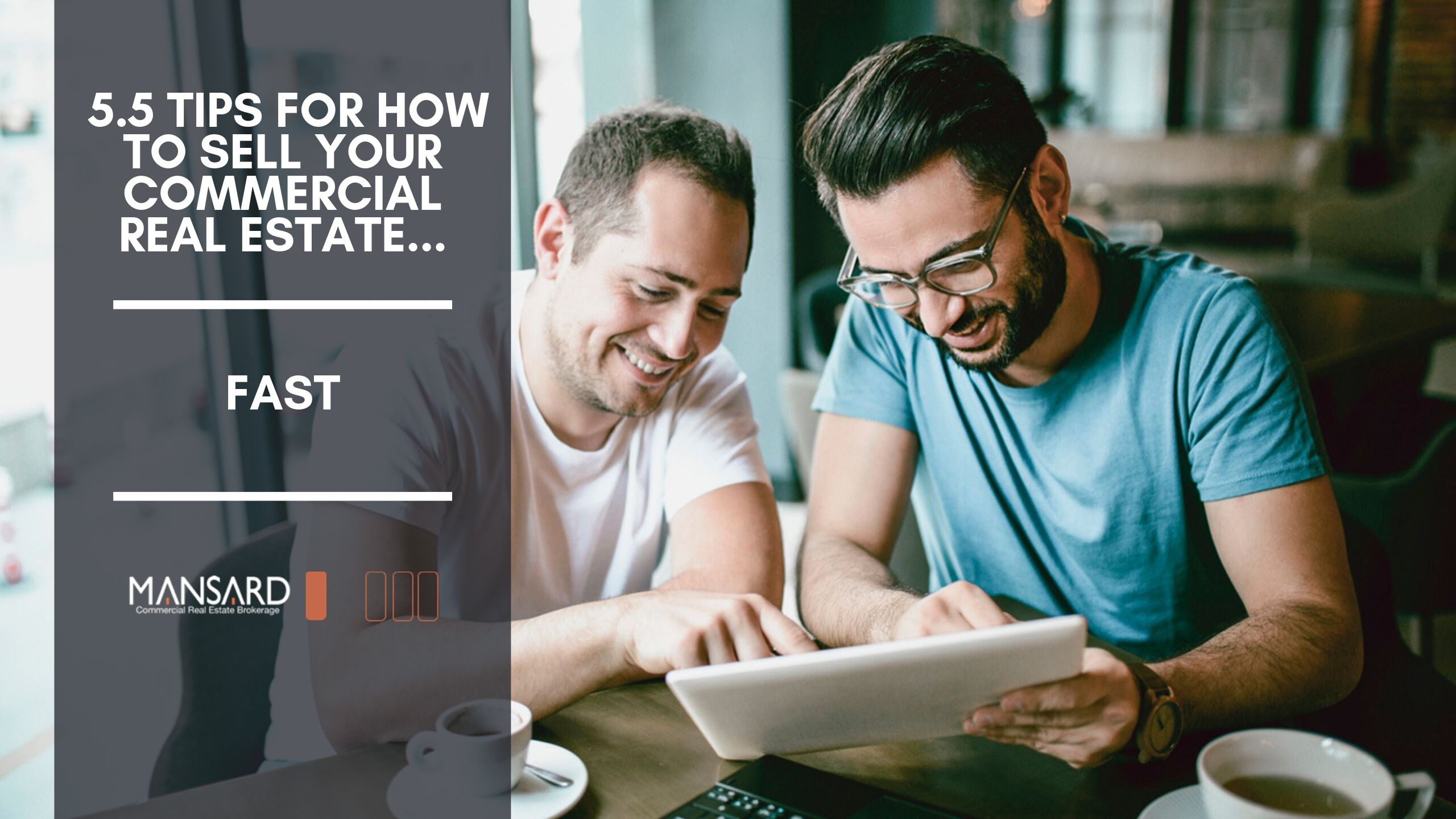 5.5 Tips for How to Sell Commercial Real Estate Fast
Originally posted on https://masscommercialproperties.com/5-5-tips-for-how-to-sell-commercial-real-estate-fast/
Want to find out how to sell commercial real estate fast? Here are 5.5 tips that make sure you cover what's critical to your sale.
Tip #1
Call your real estate attorney and order your title immediately. Your title report may take anywhere from 7-10 days to arrive, so it's critical to get this done today.
Tip #2
Update your environmental survey if older than 6 months. Any well-paying buyer's going to want to make sure they're helping you to sell your commercial real estate fast will want to ensure they're not buying an environmental nightmare. These reports can take up to 21 days to be delivered. So the sooner you update yours, the sooner you'll be in a position to close.
Tip #3
Pull together all available history of HVAC, roof, parking lot, window, plumbing, electrical, elevator, and life safety replacement and service history records. This one's third on the list because it will help you sell commercial real estate to a buyer that needs to know what they're taking on.
Tip #4
Organize your rent roll and prior 2 years of profit and loss statements. If you have tenants in the property, your rent roll will define the length of term remaining on their leases as well as other sources of revenue from cell towers, solar arrays, and signage. The expenses listed in the your profit and loss statements will demonstrate to your buyer how the annual operation of the commercial real estate works.
Tip #5
Set a cash price and with this information, you'll be able to close in as little as 5 days. Beware and be careful if your buyer shows up looking to place financing on the property. Unless the financing is private money or bridge capital, your buyer will need time to complete an appraisal, loan committee review, and the paperwork necessary to close the loan. This process could take up to 30-60 days to complete.
Tip #5.5
If you don't have a buyer ready to buy your property, call your favorite commercial real estate broker. Tell them that you want your commercial real estate to sell fast. Any commercial real estate broker experienced in commercial real estate sales will have list of active, well-qualified buyers ready to close fast on a great piece of commercial real estate.
What to know what your commercial real estate is worth? Click here.