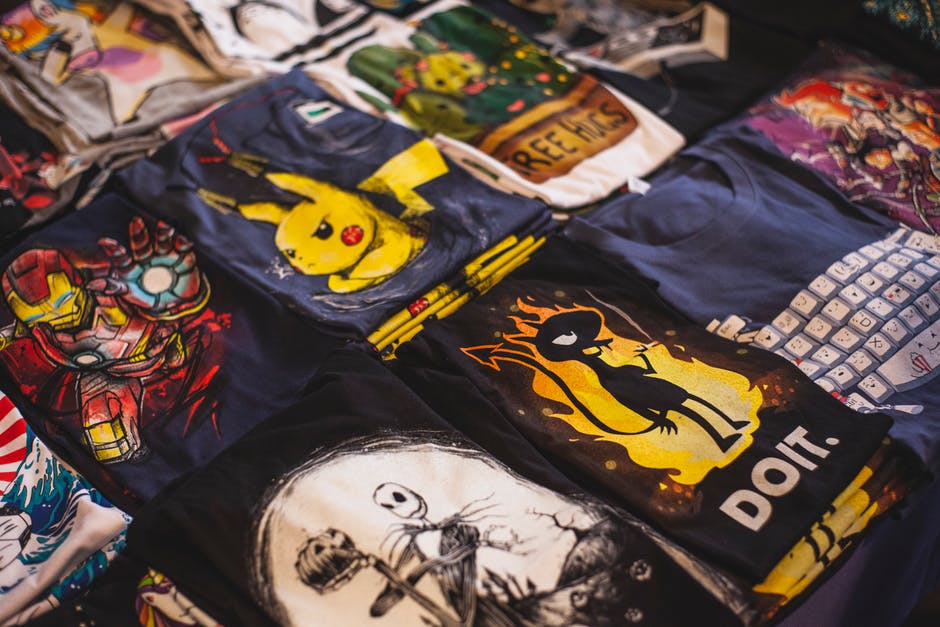 5 Ways to Figure out Eye-Catching T-Shirt Design Ideas for Promotional Giveaways
Originally posted on https://www.onlinelogomaker.com/blog/5-ways-to-figure-out-eye-catching-t-shirt-design-ideas-for-promotional-giveaways/
As a business, using promotional giveaways to convert new customers and boost your reputation is a no-brainer. They're affordable, fun, and create instant interaction with customers.
T-shirts are a favorite among consumers. However, creating a good design isn't as easy as it seems.
That last thing you want to do is produce a shirt that doesn't get peoples' attention. That's why we're discussing five tips for coming up with great t-shirt design ideas.
1. Think About Your Target Audience 
Before you start thinking about designs, it's important to consider your target audience. Your t-shirt will prove more effective if it appeals to people interested in your business.
For example, if your target audience is young men, a promotional shirt that employs current men's fashion trends will attract more eyes. Winners of your giveaway are also more likely to wear the shirt.
If you're not sure about your target audience, start by creating a customer profile.  This will help you better understand who to focus on.
2. Consider Your Current Branding 
When it comes to branding and marketing strategies, consistency is critical. Using elements of your current branding in your shirt design is a great way to establish a solid reputation.
Think about things like your business colors and logos when designing your shirt. Incorporating these will help increase brand recognition and make your shirt memorable.
Keep in mind that you don't have to force your brand down peoples' throats. Subtlety can work to your benefit.
3. Brainstorm With Your Team 
When you're coming up with a design, it helps to get many brains involved. Trying to create something on your own may prove difficult and result in a lackluster design.
Ask several people on your marketing team to submit a few ideas. Then, have a meeting and look at everyone's concepts together.
Gauging everyone's reaction to each design is a great way to narrow down your options. After that, the team can start revising the idea until you've created the perfect shirt.
4. Be Creative With Color
When it comes to clothing, color is the best way to get attention. However, you need to be sure you don't go overboard.
Think of the fabric of your t-shirt as the background color. What your printing on it should stand out well and compliment it at the same time.
Avoid creating a t-shirt that's hard to read. If you want to make a huge impression, companies like Flashion Statement create shirts with LED printing.
5. Originality is Your Best Friend 
If you want to stand out, you need to be unique. This may seem hard to do if you've never designed a t-shirt before.
It doesn't hurt to look at your competition and see what they're doing. Just make sure you don't mimic their designs.
Check out old-school t-shirt designs and put a modern spin on a classic design element. Or, be abstract and come up with something people have to think about.
Make Your T-shirt Design Ideas Turn Heads
A promotional giveaway is only effective if the item you're featuring is attractive to your audience. Before you start printing your t-shirts, make sure your design pops.
Use these tips for creating awesome t-shirt design ideas and make your giveaway a success.
We hope you've found this article informative. Feel free to browse our site for additional information on graphic design.