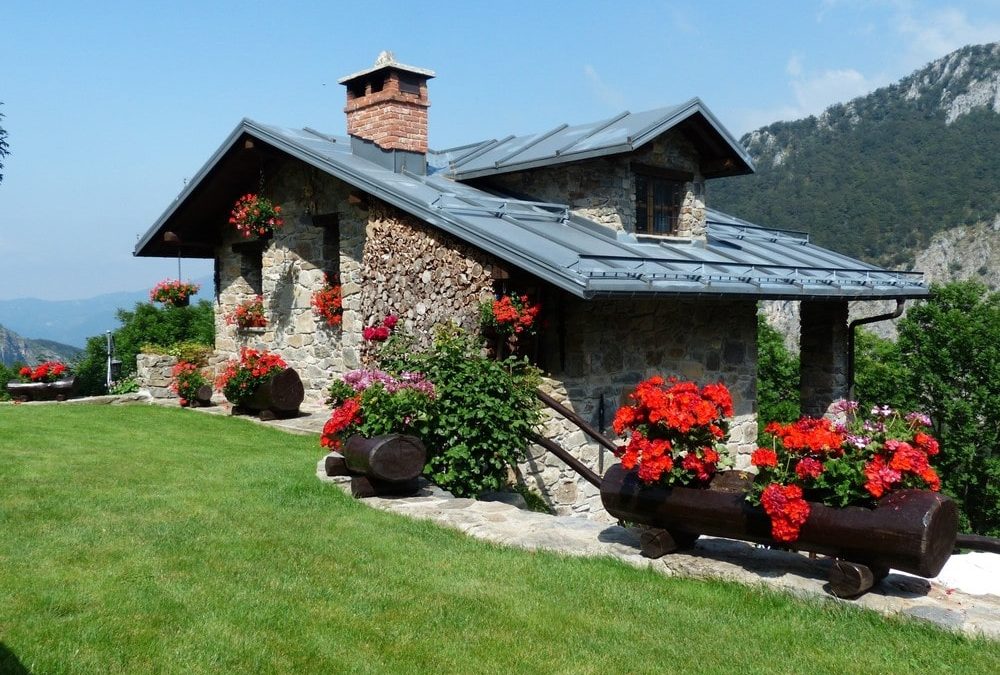 4 Expert Tips For Buying a Holiday Home
Buying a holiday home can be an amazing experience. You can have a place to call your own for a few weeks or months a year. But if you want to make it work financially then there are some important issues you need to factor in.
Are you going to rent it out or simply consider it as an investment that will earn you more than simply putting your money into a savings account? And if so, will you hire a management team and cleaners to look after it? These are all things to think about when purchasing.
Whether you're looking for a rental property or simply a place to enjoy while on holiday, there are some important things to consider. Here's how to buy a holiday home.
1. Location
The first thing you need to decide upon is the location of the holiday home. If you focus solely on affordability you may end up buying a holiday home in an area you have no interest in and which might not bring in enough high paying guests if you decide to rent it out.
Buying somewhere in an area too expensive, however, comes with a lot of risks. You need to know that you are going to make a return and that other factors such as local taxation, other properties being built in the area, and the cost of bills won't negatively impact the property.
2. Study the Local Law
After deciding on the location of your holiday home, you now need to understand the local law regarding second properties. If an area is exclusive or expensive then there might be rules about who can own property there or how it can be used if you are not a resident.
Also watch out for crazy laws regarding holiday homes like those regarding noisy birds in France.
Do some research of your own. Read the local news websites and check the local state and council websites for information about holiday homes in the area. Remember, however, that what you read on a news website is often a worst-case scenario or horror story that is probably unlikely to affect you.
The best research you can do is to spend some time speaking to the local people and other holiday homeowners in the area. They will advise you on how to avoid the pitfalls that they or others might have experienced. They will also know how the local area works in practice, including what laws are heavily enforced and which ones can be navigated more easily.
3. Consider Renting It Out
The biggest question you have to consider is whether you want to rent out your holiday home. Whilst it might seem a non-brainier, bringing you so much passive income, renting might not always be the best option.
You need to consider some of the things that might go wrong. There's always a possibility you could end up renting to someone who wrecks the house or who annoys the neighbours.
If this happens, you could end up paying a ton of money out-of-pocket and the entire venture could end up costing you rather than making you money.
You could decide to hire a management agency for your holiday property but this can be expensive and you cannot always rely on them to keep an eye on the property.
Another option is for you to oversee the management yourself with a family member or friend. However, it's important to remember that this is time-consuming and can easily turn into a full-time job.
Remember, if you hire out your property on Airbnb, there can also be local laws that restrict how long tenants can stay.
4. Do the Math
The most important thing you need to do when weighing up your decision is to ensure that the finances add up. Be sure to weigh a number of different scenarios including a worst-case scenario to see whether the purchase truly is viable. House prices in Australia have been going up.
Factor in extreme weather conditions and the cost of other random scenarios to see how you might cope. Also considering setting up a pot of reserve funds in case of an emergency to ensure you don't end up in a precarious financial situation.
Decide what you want financially from your holiday home. Is making a profit important to you or do you just want to break even every year so that you have a dream holiday house to stay in every year?
Tips for Buying a Holiday Home: They Can be a Great Adventure
Buying a holiday home could make you a nice second income if you put the work in and treat it like a business.
But owning a holiday home to make money by renting it out does come with a lot of risks. You need to ensure that you have funds in reserve and that you are following local laws.
The location is also a big factor and can determine how much you can spend and how much of a risk your venture might be. However, you don't want to buy a holiday home in the cheapest neighbourhood because no one will want to stay there.
You also have to factor what you want. If you want a holiday home for yourself then the rental value might be low down on your list of priorities.
If you are interested in buying a holiday home be sure to buy our expert guide for some top tips.