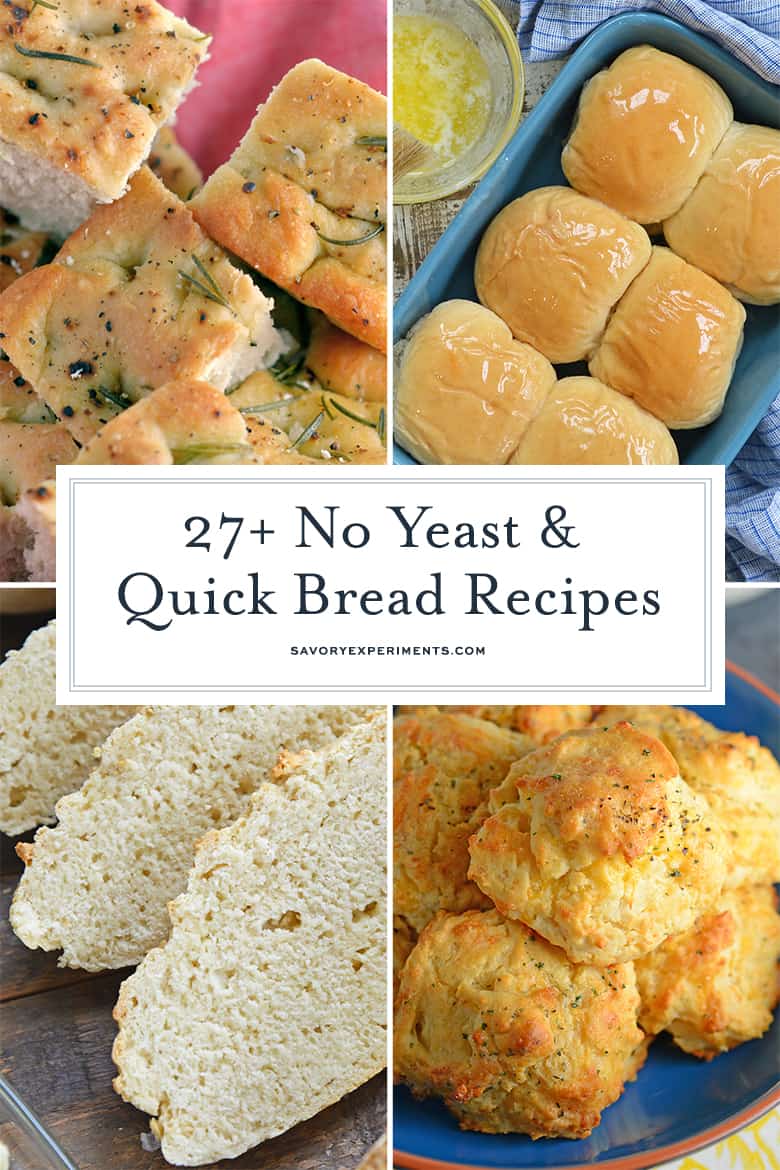 27+ No Yeast and Quick Bread Recipes
Photo
by Jessica Formicola
I never thought I'd find myself making so much homemade bread. But the store are out and here I am, baking another loaf.
Collection of easy bread recipes for the beginning baker or when you need emergency bread! Quick breads, no yeast, little rise time and fruit bread and rolls!
And you know what? I am actually enjoying it! The biggest issue for me is yeast. The went to the pantry and it turns out the yeast packet I just bought was expired. Joke's on me, should've checked.
So now my obsession is making no yeast bread. Yeast free bread is still delicious and moist, just a little more dense than an airy loaf of sandwich bread.
Even quick breads (meaning no rise time) like banana bread and zucchini bread count.
So we've put together the ultimate list of bread recipes including no yeast breads, easy and quick rise yeast breads and quick breads for your baking please.
And after you've baked, make sure to check out our flavored butters to slather on your delicious creation!
Loafs
Biscuits and Rolls
Fruit and Veggie Breads
Cornbread