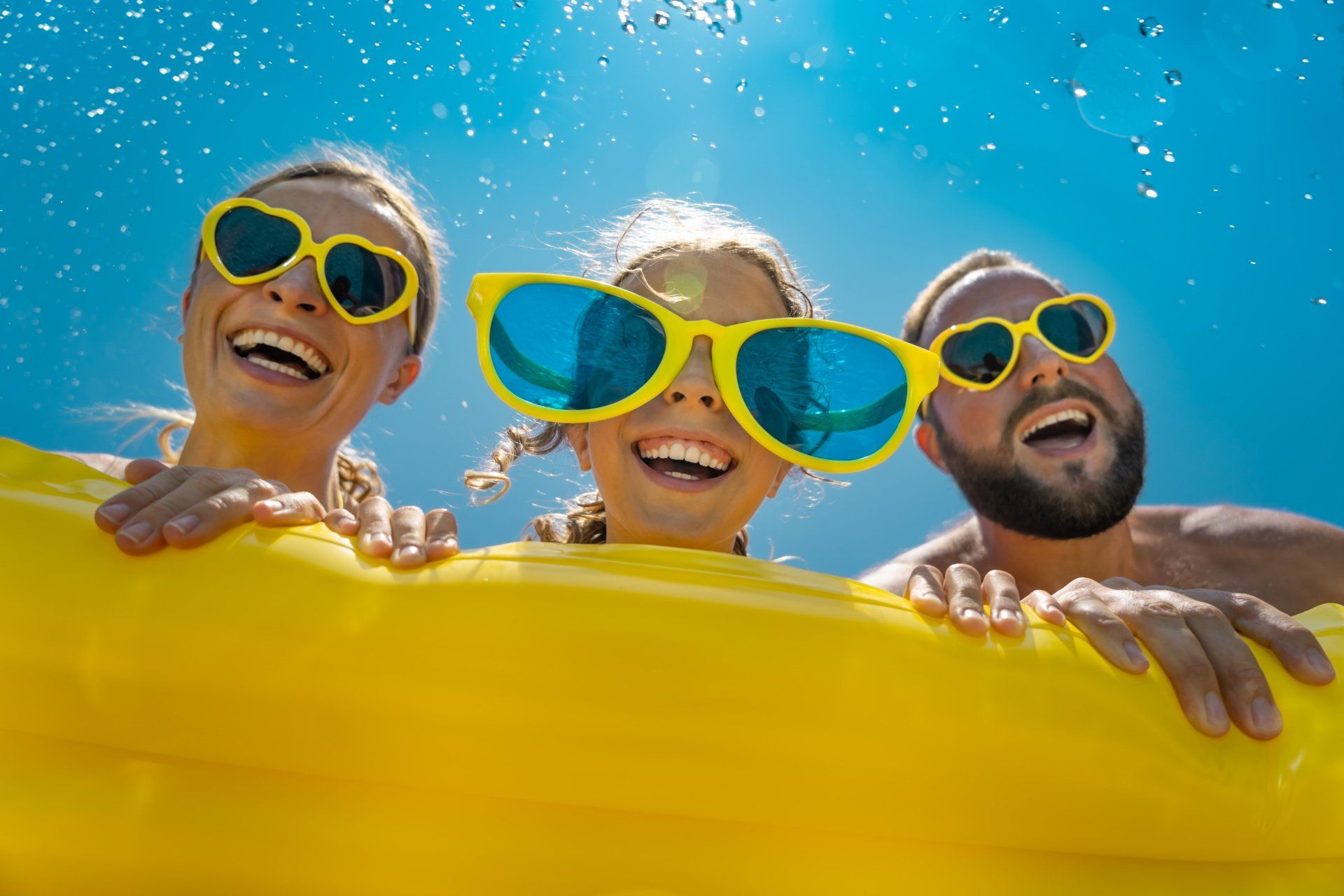 2022 Summer Marketing Guide
Photo from Adobe Stock
Originally Posted On: https://www.pwmedia.com/2022-summer-marketing-guide
As the weather brightens and the days get longer, small businesses are looking for effective and creative ways to market during the summer months.
The past two years of COVID-19 pandemic restrictions have left many owners scrambling to keep their businesses afloat. Still, as states begin to lift restrictions on business operations, customers are starting to come back.
And while it may seem like a daunting task to market during the summer – with so many competing businesses and customers who may be more focused on vacation than shopping – some strategies can help your business stand out.
If you are looking for some inspiration on how to market your business this summer, this article will help get you started.
Why Customer Service Still Matters
As customers return to businesses after months of stay-at-home orders, they will be looking for the same things they always have: quality products or services at a fair price, with good customer service.
62% of consumers are willing to spend more if their shopping experience is customized to their interests. Clearly, meeting customers' needs is essential for any business that wants to stay competitive.
Similarly, an InMomoment study found that nearly 50% of customers identified as "loyal to a company or brand" admitted to being willing to leave for a competitor if the results were "more relevant and better satisfy their needs."
As you can see, customer service is more important than ever for small businesses. If you want to keep your customers coming back, you need to focus on providing an exceptional customer experience.
The good news is that there are plenty of ways to improve your customer service, even if you have a limited budget.
Strategy #1: Focus On Your Customer
The past few years have been tumultuous for businesses as customers dried up, and physical locations were forced to close their doors.
But as we enter a new summer season, it's time to refocus on the customer and what they want and need from your business. Remember that you are looking o connect with your customers and create a lasting relationship – not just make a quick sale to recoup your potential COVID losses.
In fact, Hubspot Research found that 93% of customers are likely to make repeat purchases with small businesses that focus on providing excellent customer service.
Some ways to focus on your customer this summer include:
Offering discounts or coupons to loyalty members or first-time customers
Making it easy for customers to shop your business online or in-store
Creating a "Summer Survival" package for customers that includes your most popular products or services
Creating a loyalty or rewards program to encourage repeat business
Asking customers for their feedback on your products or services
Caring for your customers and ensuring a great buying experience drives longer-term loyalty and sales.
Strategy #2: Get Involved in Your Community
The summer is a great time to get involved in your community, whether through sponsoring a local event, volunteering your time, or simply showing your support for a cause that's important to you.
When customers see that you are invested in making your community a better place, they are more likely to support your business. And as a bonus, community involvement can also help you attract new customers.
Simply being an involved business is a fantastic way to boost your marketing without breaking the bank. Plus, nothing beats the feeling of giving back to your community.
Here are a few ideas to spark your community involvement:
Sponsor a local sports team or youth league
Volunteer your time or products/services to a local nonprofit organization
Participate in a charity walk/run or other fundraising events
Display a customized "We Support Our Community" sign at your business
Strategy #3: Make the Most of Your Online Presence
If you haven't already, now is the time to make sure your online presence is up to par. Customers expect businesses to have an active and informative website and a solid social media presence in today's digital world.
If you are not sure where to start, here are a few tips:
Update and maintain your Google Business Profile for local SEO
Make sure your website is mobile-friendly and easy to navigate
Update your website content regularly with new blog posts, product information, etc.
Make sure your social media profiles are active and engaging
Post regular updates on your social media channels, and don't forget to use relevant hashtags
Encourage customers to leave reviews on your Google Business listing, Yelp page, etc.
By following these tips, you can ensure that your small business is visible and accessible to potential customers this summer – and all year round!
Strategy #4: Create Campaigns Around Summer Holidays
Summer is full of holidays that provide the perfect opportunity to launch marketing campaigns that resonate with your customers.
Whether you decide to run a Fourth of July sale or a "Back-to-School" promotion, make sure your campaigns are creative and align with the holiday and your brand.
Offering discounts on merchandise or gift cards, providing free shipping, or waiving delivery fees can help boost sales across the board.
Some other summer holiday campaigns could include these popular holidays:
Mother's Day
Father's Day
Memorial Day
Labor Day
However, avoid utilizing holidays with significance to simply boost your sales. Holidays such as Juneteenth (June 19th) should not be used as opportunities to market discounts or your business, but rather respected for their historical and cultural significance.
Strategy #5: Make the Most of Your Email Marketing
Email marketing is a great way to stay in touch with your customers and promote your business, especially during the summer months when people are more likely to be on vacation.
This summer, you can create successful email marketing campaigns to engage and convert your customers.
Here are a few tips for email marketing success:
Is your email list up to date? You don't want to send emails to people who are no longer interested in hearing from you.
Personalize your customer emails to create a more intimate connection.
Keep your subject lines short and sweet – customers are more likely to open an email with a clear, attention-grabbing subject line.
Include a call-to-action in your emails, such as "Click here to learn more!" or "Visit our website to take advantage of our summer sale!"
Track your email open and click-through rates to gauge the success of your campaigns.
Strategy #6: Stay Strategic on Social Media
Social media has become an increasingly important tool for businesses of all sizes.
In addition to providing a platform for advertising sales and promotions, you can also use social media to deliver informational messages, engage with customers, and signal company values.
For example, many businesses use social media to support veterans, nonprofits with missions they care about, and minority-owned businesses in their communities.
Don't forget that social media is great for giveaways and running unique business-focused contests. There are great ways to increase customer engagement and loyalty.
Here are a few ideas for social media posts that your small business can use this summer:
Highlight a different employee each week and share their story.
Share tips on beating the heat (e.g., staying hydrated, wearing sunscreen, etc.) in partnership with local organizations.
Run a contest or giveaway and promote it across all of your social media channels.
Post videos or blogs about how your business is giving back to the community.
By staying active on social media and posting engaging content, you can reach new customers and keep existing ones engaged with your brand this summer.
Strategy #7: Invest in Local SEO
Local SEO is a great way to rank higher in search engine results for local searches. This type of SEO is important because it allows you to target customers in your geographic area.
There are several things you can do to optimize your website for local SEO, including:
Create or update your Google Business Profile and ensure all of your information is accurate and up-to-date.
Include your city and state in your website title and meta descriptions
Generate local citations by listing your business in online directories
Optimize your website for mobile devices.
By investing in local SEO, you can make it easier for customers to find your business online and increase your chances of driving foot traffic to your store this summer.
Related News Story:
Reach Customers This Summer with Strategic Marketing
Small businesses have taken quite a hit since the pandemic began. But things are starting to get back to normal. As a small business owner, it's essential to be strategic about your summer marketing.
By focusing on customer experience, staying active on social media, and investing in local SEO, you can reach new customers and keep existing ones engaged with your brand.
You can create a successful marketing campaign that will help your small business thrive this summer by following these tips.
We Can Help Put the Sizzle in Your Summer Sales
Summertime is an excellent opportunity to boost sales for businesses of all sizes. With effective and practical online marketing tools and strategies, PW Media can help you make the most of this sunny season. Our team has years of experience creating successful seasonal marketing campaigns that get results. We'll work with you to identify your target audience and create a strategy that reaches them where they are spending their time online. Our many services include search engine optimization (SEO), pay-per-click (PPC) advertising, email marketing, and social media marketing. Let us help you make this summer your most successful yet!