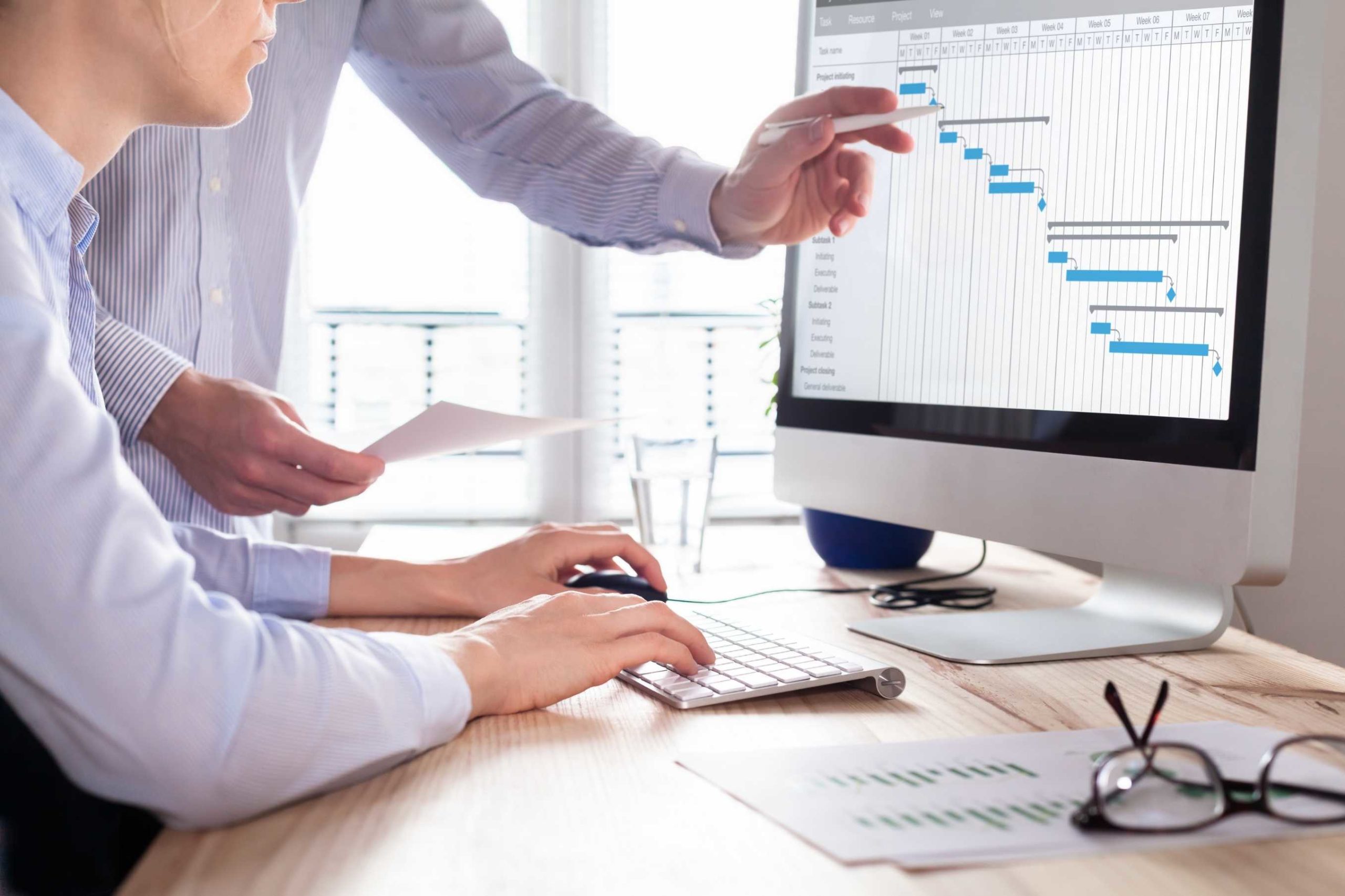 12 Reasons To Use Microsoft Dynamics 365 for Your Construction Business
Photo from TrellisPoint
Originally Posted On:   https://trellispoint.com/12-reasons-to-use-microsoft-dynamics-365-for-your-construction-business/ 
Construction spending has been on a steady rise since 2019, where the industry saw spending at the $1.3-trillion mark!
And with more projects, comes more complexity. Smart construction business owners understand that they must work more efficiently.
Microsoft Dynamics 365 is a cloud-based suite of applications that can help you manage your entire company. From accounting and HR to CRM and field service management, and everything in between. It's the most powerful way to run your business in the cloud.
Keep reading to learn why your construction business should use Dynamics 365.
1. It's a complete solution
Dynamics 365 has all the features you need to manage your entire company in one place. This way, you won't have to switch between multiple software packages or buy separate modules.
The Dynamics 365 business apps work together. This way, managing operational aspects of your company will be simple and connected.
You can use Dynamics 365 to create quotes, process orders and invoices for construction projects, keep track of subcontractors and suppliers, manage your equipment inventory, schedule appointments with clients, and much more.
2. It's flexible
Dynamics 365 works across many devices so you can access it from anywhere.
You can use Dynamics 365 on a computer, tablet, or smartphone so you'll always have the information you need at your fingertips. If you're using an app on a mobile device, then you can work offline and synchronization will happen automatically when there is a connection.
3. It automates standard tasks for efficiency
Dynamics 365 can automate standard business tasks so you don't have to spend time on them anymore.
Using Dynamics 365, it's easy to set up automated email communication based on the rules that are relevant to your business, schedule appointments with clients, or keep track of company vehicles and equipment.
4. It ensures data security for your construction business
All information stored in Dynamics 365 has encryption and firewall protection. You don't have to worry about compromising your data.
No matter where you are in the world, all your business data is accessible from one central location with Dynamics 365. You can use it from any device connected to the internet so there will always be a backup in case anything happens to the office.
5. It automatically syncs with Microsoft Office and other applications
Dynamics 365 works seamlessly with Outlook, Word, Excel, the SharePoint system, and OneDrive so you can choose which program to use for each task. Plus, your information is always up-to-date because it's automatically synced between all your apps.
Microsoft Dynamics 365  works with Microsoft Office products. You won't have to spend time learning how to use a new system or converting files to make them compatible with the software.
6. It helps you make better business decisions
Dynamics 365 makes it easy to analyze your performance and identify areas for improvement. You can use built-in reports, data alerts and notifications to keep track of important business metrics related to sales, marketing, operations and more.
And with the Power BI suite, you can pull data from Dynamics 365 and create interactive visualizations to help you make better business decisions.
7. It has robust sales automation
Dynamics 365 makes it easy to create quotes, process orders, and collect payments so you can manage your entire sales pipeline in one place.
You can use built-in forecasting capabilities to get a clear picture of your business. You can also use a marketing automation tool to identify leads and follow up with them in an efficient way.
8. It has industry-specific apps
Dynamics 365 is available as a complete solution for many industries, including construction.
In the construction industry, you can use Dynamics 365 to manage your company from job site to office. You can keep track of project budgets, subcontractors, suppliers, and equipment. Plus, you can use built-in reports to measure performance and make better business decisions.
9. Its affordable
Dynamics 365 is an affordable solution for your company with a lower licensing cost than other comparable CRMs. This includes the software, cloud hosting environment, and access to regular updates.
You can try it for free to see if it works for your business. And, you only pay when you need more users or special functionality so there are no big upfront costs.
10. It's easy to set-up and use
Dynamics 365 has small businesses in mind so it's simple, intuitive, and easy to use.
You don't need specialized IT skills or an extensive training program to learn the system. Plus, there are plenty of free how-to guides available online to help you get started so you can get up and running quickly.
11. It's scalable and customizable
Microsoft Dynamics can meet the unique requirements of your business so it can grow as you do.
You can use it for any organization with 5-250 employees, upgrade to the next version without having to uninstall or replace your current system and change its functionality according to your needs.
12. It integrates with extermal apps and devices
Dynamics 365 uses a modern, powerful cloud platform that allows for easy integrations.
Your information from Dynamics 365 can work with other systems, such as accounting software, CRM applications, and project management tools.
Your employees also have the option to use the Dynamics 365 companion mobile apps on their iOS, Android, or Windows phone so they can stay connected even while away from the office.
Getting Started With Microsoft Dynamics 365 for Your Construction Business
Microsoft Dynamics 365 is the perfect solution for your construction business.
All you have to do is sign up for an account and get started right away. Plus, there are lots of resources available online to help you learn how to use it so you can make better business decisions, improve your productivity and save time every day.
If you're ready to grow your construction company, request a demo of Microsoft Dynamics 365. It's an affordable solution with a low monthly fee that includes access to regular updates and new features.