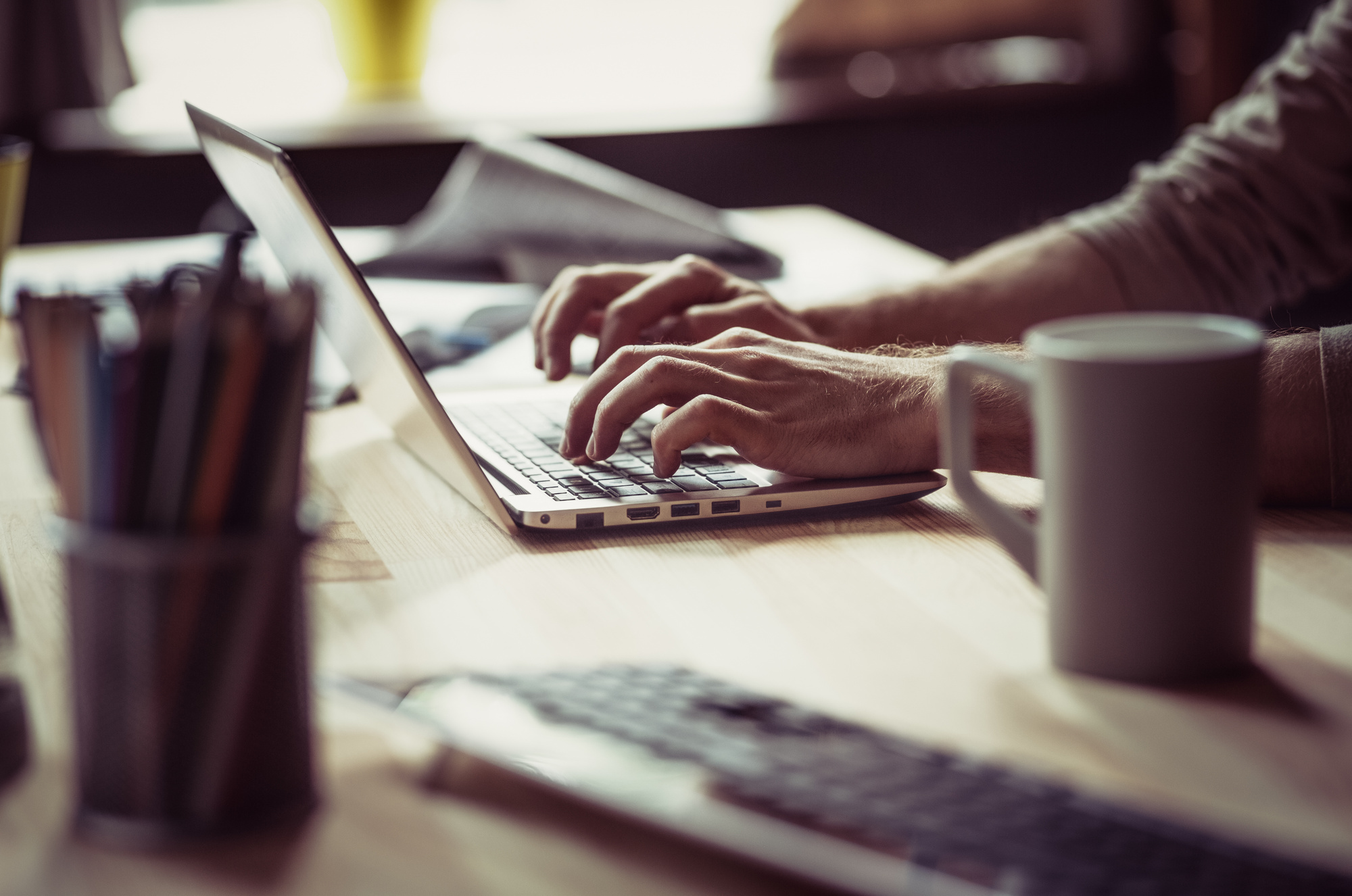 10 Simple Tools To Improve Remote Communication Across Your Content Team
Do you manage a team of remote workers? Do you find that it's difficult to ensure that each team member actively participates and engages in each of the team's virtual communications?
While everyone brings their own assets to the team, of course, to achieve the best possible results, you need to provide your team with a cohesive work environment.
You might be thinking, "That sounds great, but how do I actually do it in practice?"
If you've been trying to encourage communications but are feeling stuck, we're here to help.
In this post, we'll provide some great tools you can use to enhance your team's remote communications so that it functions as one big, happy family.
1. Slack
As far as staying in contact at all times goes, the team chat website/app Slack can't be beaten.
You can download Slack on your laptop or desktop, and find it in your phone's app store too.
It makes asking questions, sending files, taking quick polls, and using GIFs/emojis easy as pie. And, if your team operates from several different time zones, they'll know they can rely on it at any time to find answers to questions or discuss a situation as it unfolds.
2. Skype for Business
Another one of the big tools for remote communication is video calls – which Skype has undoubtedly helped to popularize.
Nowadays, there's Skype for Business, so both teens and remote workers can benefit from being able to conduct video calls and share their screens whenever necessary.
3. World Time Buddy
If, as mentioned above, some of your team members are located in different time zones, World Time Buddy can be hugely beneficial for your team.
Are you trying to schedule a call with a teammate in another time zone? World Time Buddy makes it easy to see what locations and times of day overlap to create an ideal timeframe for all parties.
4. Trello
If you're not familiar with it already, Tello is a project management tool which involves using different boards to keep track of your projects.
You can create separate boards for every team member, or encourage them to do this on their own. You can also have collaborative boards for managing ongoing long-term projects and use some additional boards to keep the entire team's tasks, goals, and objectives in one place, too.
With Trello, you can easily inform your entire team of to-do's, goals, objectives, and more, so everyone's on the same page at all times.
5. Teamweek
Do you like to keep an eye on what all of your team members are working on any given day? If you do, Teamweek is sure to be one of your new favorite team tools.
It provides an easy to read, at-a-glance view of what each remote employee is working on at a given time or day.
You can also use this helpful tool to plan out your team's activities for the upcoming week, so there's zero confusion about which tasks need to get done.
6. Google Drive
Everyone uses Google Drive – from college students to professionals and everyone in between.
The biggest perk about Google Drive is that it's completely collaborative – and you can even make changes and updates to documents when you're offline that the next person to access the document will easily be able to see.
The crazy amount of storage space doesn't hurt, either.
7. Dropbox
Dropbox is another one of the classic, simple team tools, used by both college students and professionals alike.
With Dropbox, you can share files with anyone on your team – and recipients can access them with ease.
And if your files contain sensitive information, you can even password protect them so only the intended recipients can see their contents.
8. Conference Town
For collaborative team members, other virtual conference tools include conference calling – whether you do it on a landline, cell phone, or over WiFi.
Conference Town provides a one hundred percent free conference calling service to its users. It doesn't run over your internet or VoIP service, so there's no need to worry about call quality or potential drops.
Here, you can learn more about Conference Town and the service it offers.
9. FTP Site
On an FTP site, you can post files, data, and any other important information your remote team members need to access on a regular basis.
And, similar to a Dropbox account, if any of your files contain sensitive data or information, you can password protect the FTP site, so only those you provide access to are able to get in and retrieve the aforementioned files.
10. Music Streaming Services
While music streaming services aren't a communication or productivity tool, they can definitely help your team to feel more engaged and eager to participate.
Many people find it easier to concentrate on their work if they have something playing in the background. The preferences will be different for each member on your team, of course, but more often than not, you'll find that your team members all enjoy listening to something.
Providing them with a music streaming service is a great way to boost morale, improve focus, and maintain excitement.
Of course, their excitement level may correlate to what they're listening to, too!
Try These Remote Communication Tools Today
The purpose of remote communication tools is to make everyone's lives a little easier.
Whether you try each of the tools on this list or stick to the favorites you know and love, you're probably using some form of remote communication tool in your day-to-day already.
If you haven't tried some of the tools on this list, though, we highly recommend it.
They all make great additions to your arsenal and can make blowing through your to-do list seem like nothing – and what remote worker doesn't want that?!
And if you're looking for more helpful tips, like ideas for team building exercises people will actually participate in, look no further than the rest of our blog.