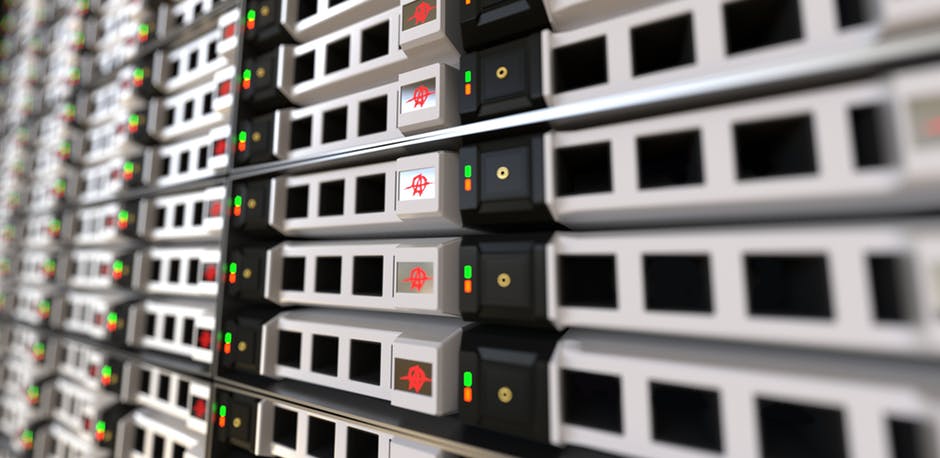 10 Reasons You Need Managed IT Support Services (Even If You Think You Don't)
Originally posted on https://www.ablcomputers.com/2019/09/30/10-reasons-you-need-managed-it-support-services-even-if-you-think-you-dont/
In today's connected world, it's essential to have the technology in place to help your business thrive. The problem is, that isn't as easy as it sounds.
If you're looking to start building your IT department, outsourcing your needs to a managed service provider may be just what you're looking for. In fact, information technology jobs are one of the most common things that get outsourced today.
If you're worried about bringing in an outside company to work in your business, you may be hesitant about moving forward. This post will help ease your concerns. Below are 10 reasons why bringing on managed IT support services will help your business.
1. Reduce Your IT Budget
If you want to hire the top talent in an industry, you better have a big budget. You don't only have to pay salaries, but also benefits and taxes. If you're a growing organization, this can eat into your budget.
If you want something more cost-effective, outsourcing your IT needs is a great option. When you buy your service, you can pay for as much support as you need.
An IT partner can also help you make more cost-effective choices. You won't need to guess anymore about what the best hardware or service is to buy.
2. Keep Focused on Your Core Business
Your time is limited as a business owner. If you decide to run an IT department in-house, you need to have the time to run it. If not, you'll end up spending money on an experienced manager to do it for you.
When you let a company experienced with IT handle this for you, then you have a lot less to worry about. You can spend your time working on the things that will help your business move forward.
3. Get Backup and Recovery Support
Data is essential if you want to make smart business decisions. If you don't protect your data, then you can get left blind if a disaster happens and you lose it. This makes having a backup and recovery plan vital for keeping your business running smoothly.
A managed services provider will put together a backup plan that keeps your data safe. There are cloud solutions available that can restore your data with a push of a few buttons. You'll be able to get back up and running in no-time.
4. Develop a Security Plan
The internet is great. It's connected our world in ways that we never thought possible.
At the same time, it's also created more security issues. We saw a record number of records stolen in 2018.
Every device you have connected to the internet is a security issue that you need to solve. If you don't have experience securing business networks, then it's easy to get overwhelmed with all the choices out there.
When you bring in a security expert from an IT company, you'll be able to develop a security plan to protect your business.
5. Help With Regulations
As businesses have gotten more complex, so has the laws and regulations that govern them. If you're working in a high-risk industry, this is even truer. If you don't keep up with everything you need to do, then you're opening yourself up for a world of trouble.
An IT provider can help you handle this on the technology side of things. You won't need to worry about the government knocking at your front door.
6. Increased Productivity
Computers have made work much more productive. The problem is that it's hard to do anything when your systems are down. A managed service will be able to monitor your network at all times to make sure this doesn't happen.
This means that your team will have minimal downtime. You won't have to worry about missing your deadlines because of technology not working.
7. Get Vendor Support
There are a lot of moving pieces to an IT infrastructure. You'll need to deal with a lot of companies to get everything you need. This can make things confusing when something goes wrong.
If you don't know the right person to call or the right thing to say to support, then it can be overwhelming to get things fixed. With a managed service provider, just call your support rep, and they will handle everything for you.
8. Keep Your Tech Updated
If you rely on one person to keep your company up to date on the latest and greatest, how can you be sure that they stay updated with everything? After all, technology changes all the time.
You don't have to worry about this problem with a managed service provider. You can be sure that they will make the latest tech available for your company. Staying up to date will help keep your business running smoothly.
9. Don't Worry About Sick Days
When you bring someone onto your team that knows a lot, then it may seem like you hit a gold mine. But what happens when they get sick or take a vacation? Who's going to pick up the slack?
When you outsource your IT department you don't have this concern. Even if someone at their organization gets sick, you can rest assured that they have someone that can take their place. You'll never get left hanging again.
10. Scale as Much as You Want
When you're in a business that has ups and downs, you need to be able to adapt whenever things change. This is hard to do with employees. You have to spend the time and resources to find the right people for the job.
With a managed service provider, all you need to do is talk with your support rep about increasing your support. You don't have to spend time going through the hiring motions to scale.
You can also do this if you to scale down. When you hire someone yourself, you'll be stuck with an employee that doesn't have much to do. With a managed service provider, just scale your budget down to the level that you need it to be.
Invest in Managed IT Support Services Today
You don't have to handle your IT needs alone. When you hire managed IT support services to help your company, you're bringing in experts that can help move your company forward.
Are you ready to bring in an expert to help? Contact us today to learn how we can help fill the IT needs of your company.