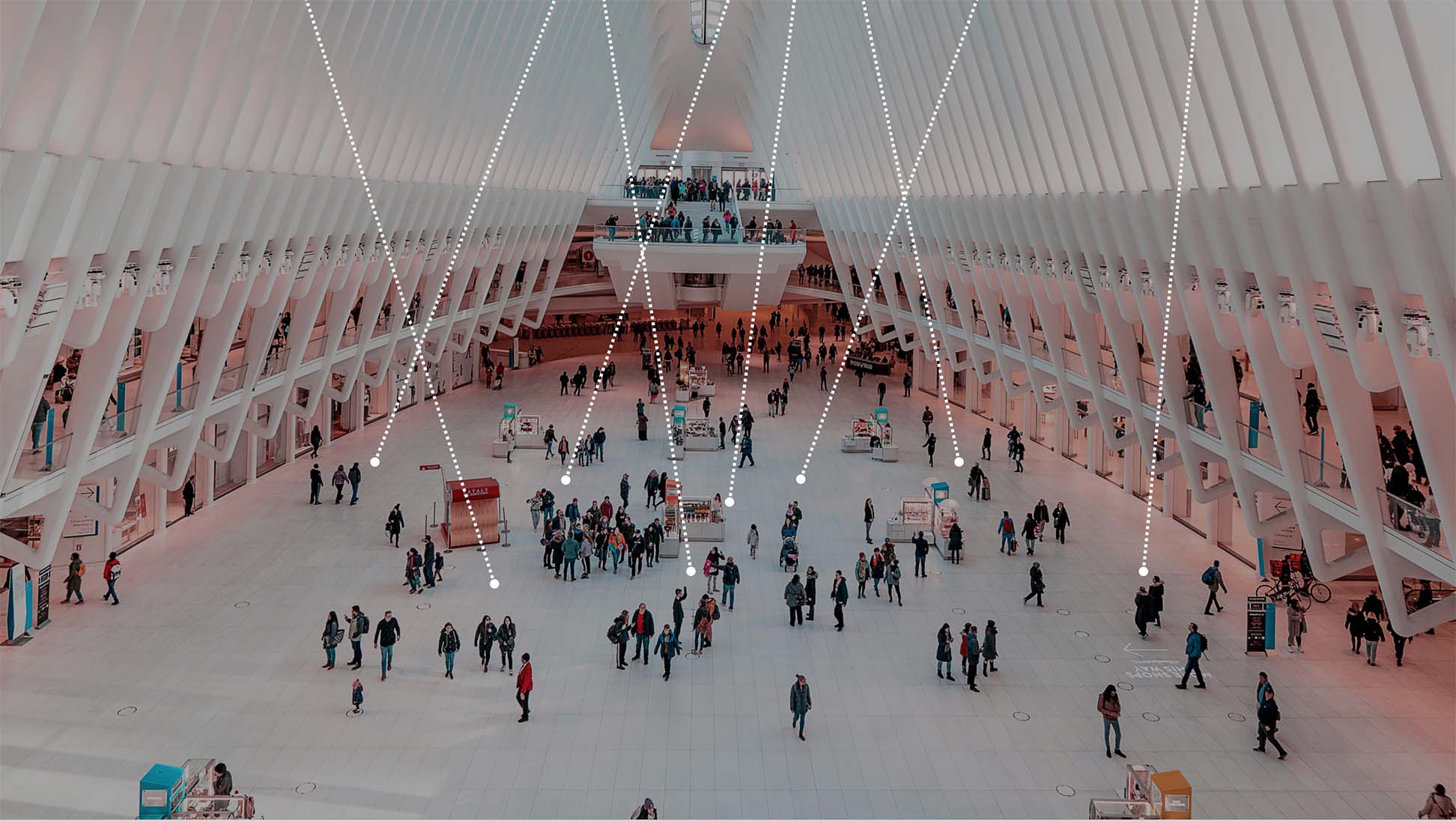 Switching To First-Party Data: It's Time To Stop 'Renting' And Start Owning Customer Data
Photo from Half Past Nine
Originally Posted On: https://www.halfpastnine.io/insights/first-party-data
What do I mean by 'it's time to stop renting and start owning customer data'?
I'm talking about relying on advertising platforms to gather your audience and customer data via tracking pixels and cookies. In other words, using third-party data to generate your customer insights and targeting.
Skip to What You Need
With the crackdown on data privacy, which keeps gathering momentum, the days of leaving your customer insights and targeting to third-party tracking pixels and cookies are well and truly over.
Apple users now have to opt into being tracked across mobile apps with third-party cookies since the IOS 14.5 update and introduction of the App Tracking Transparency (ATT) framework. Google Chrome is removing all third-party cookies by 2022, and Safari and Firefox already block third-party cookies by default.
It means the quality of user data collected by advertising platforms is already in decline. With reporting more heavily based on data modeling, adverts become increasingly less personalized to users interests or needs.
The impact is particularly hard for social platforms as they can't rely on keywords like search engines can. If social media advertising is a part of your marketing strategy then your investment and ROI will be impacted. In fact, over the last couple of months particularly, businesses are reportedly seeing their Facebook ad costs skyrocket while revenue takes a nose-dive. That's the unavoidable result that poorer ad targeting and engagement has.
Given the recent global crash of the entire suite of Facebook-owned apps, further questions are raised about fully outsourcing customer data collection and targeting to these companies. Can these apps really be depended upon?
There is a rather urgent need for advertisers to start improving customer data collection and better leveraging it for campaigns. Well, at least if they want to be able to accurately target customers while staying on the right side of regulations.
Is your team adequately aware of this seismic shift? Or is action being put off in order to deal with other 'priorities'? If your team falls into either camp, you'll find that you are increasingly in a losing battle when it comes to marketing and revenue results.
I know change and the additional responsibility can seem daunting, but there are very manageable steps you can take to successfully make the switch over to first-party data collection. Let me talk you through it, with SME business needs front of mind.
First vs. Third-Party Data
First-party data is any data that you collect directly from your customers. Second-party data is someone else's first-party data that they share with you. Third-party data is collected by a business that does not have a direct relationship with the user that the data comes from.
When it comes to online user data collection, first-party vs. third-party cookies is where the issue lies.
Here's a quick refresher on cookies, in case you need it.
First-party cookies are just a record created on a user's browser to track their activity on web pages within your own website domain. Users are automatically opted-in to first-party cookies to enable your website's functionality. Cookies store all of a user's activity and retrieve it each time a person navigates onto another page of your website. First-party cookies can retain login and payment details, and deliver personalized experiences like remembering a customer's name, language and generate similar product recommendations.
‍
Users can see, clear or block these cookies on their browser any time they want to, and they are not tracked beyond your own website domain. If users browse your website anonymously, such as with 'incognito mode' on Chrome, then cookie data won't be gathered.
First-party cookies usually have an expiration date of around a couple of months. People tend to keep first-party cookies enabled since it makes the user experience more enjoyable, and they are generally stored for longer periods of time than third-party cookies.
A downside with cookies is that they track a browser, not a user. You user could be using more than one device or browser to visit your website. This can result in double-counting of users and missing data when tracking the customer journey.
Third-party cookies are generated and owned by a URL outside your website domain and function across multiple websites. They're usually inserted into your users' browsers by advertising platforms after you install their tracking pixel within your website code. They track users' activity across the internet over time to build user profiles based on actions and behaviors. Third-party cookies include remarketing adverts that target your previous website visitors, such as Google's DoubleClick tracking cookie.
Although advertisers benefit from deep behavioral insights and accurate audience targeting tools, it's understandable that this kind of data collection makes people feel uncomfortable. It can also collect Personally Identifiable Information (PII) that users don't realize is being shared. For compliance with CCPA in the US and GDPR in Europe, among other international regulations, you shouldn't track users with third-party tools unless they have opted in, nor share their data in ways they don't know about.
However, just like first-party cookies, users do have the option to clear or permanently disable any third-party cookie tracking within their browser settings.
VPN's also impact first and third-party cookie data, not by blocking them, but by providing false location data and hiding the IP addresses that identify users. But you may still be able to identify VPN users if they are logged into a user account.
How is your first-party cookie data reported?
The data from your first-party cookies is reported in your website analytics platform, with the tracking pixel provided by your analytics platform directing your website user data to its server.
Google Analytics is the best known in this space, and will provide anonymized data about your website users, which you can drill down to the user-ID level. Using User ID in Google Analytics is a solution for unification of sessions that an individual person has had across their devices. This will give you a more accurate user count while also allowing you to see the individual customer journey and navigation patterns within your website. However, you can't attribute this data to a specific customer.
How is your user data from third-party cookies reported?
The advertising platform's pixel you have installed on your website (thus requesting them to track your website visitors) will report data to you through their ad manager service. Different ad publishers offer reporting tools of different capabilities depending on the investment they have made.
The biggest ad providers are Google and Facebook, which as we know deliver a detailed level of reporting on ad engagement and subsequent behavior. However, issues like double-attribution can impact accuracy from third-party reporting. They also use the data gathered from your website visitors to allow you to target similar audiences or Lookalike Audiences on their platform, in affiliated publishing networks using programmatic ads.
How do tracking pixels fit into it?
The story is a little more complicated than just cookies, and pixels are where the real data-collecting power lies.
A tracking pixel is a piece of code inserted into your website code, and can be first or third-party owned. Traditionally, it's a tiny 1×1-pixel graphic, transparent and invisible to users, which can be embedded in everything from banner ads to emails. The downloading of this invisible graphic onto a user's server happens automatically, allowing user 'events' to be reported on. A request is sent to the host company's server where the pixel image is stored, and this download request provides identifying information about the computer or device.
To summarize the difference, a tracking pixel delivers information to a server, while a cookie stores information in a user's browser so a server can read it again later. However, modern tracking pixels, or tracking script, is more advanced and can be used to trigger cookie creation. Unlike cookies, a tracking pixel cannot be independently deactivated by users. The pixel will capture data from every user visit, regardless of what browser cookie settings the user has activated. However, the data storage and utilization process can still be managed with customer consent.
The Facebook tracking pixel, for example, has a crafty workaround to bypass third-party cookie opt-outs and blocking. It now uses your website visitors' first-party cookies by default, with their pixel instructing first-party cookie data to be sent back to Facebook's servers. Facebook's servers still gather user data from websites that users are visiting without third-party cookies, as long as the Facebook tracking pixel has been embedded on these websites and the default first-party cookie usage hasn't been deactivated by the website owner.
Do be aware that if you use the Facebook tracking pixel and haven't disabled its access to first-party cookies, any personal customer data collected on your website is also being shared with Facebook at your request. Here is more information on Facebook's cookie policy, and their legal policies regarding Facebook Business Tools Data and Data Processing. Make sure to disclose to visitors that their data is being shared with Facebook.
Can you use first-party data to target users on non-owned channels?
Yes, you can use your first-party data for audience targeting on ad platforms, better protecting your customers' data while also improving targeting.
Ad platforms like Facebook gather users' email addresses. When targeting specific users by creating custom audiences, and also when creating lookalike audiences, you can either manually upload CSVs of customer emails to create a custom audience, or upload data from a Customer Data Platform (CDP) with integration technology. You can also use your data to suppress customers who ads aren't targeted at, such as existing customers.
First-Party Data Types and Uses
Your first-party data can be used to better achieve the two processes most essential for customer acquisition and retention:
Campaign tracking – Assess how well a campaign or ad set is performing on a non-owned channel.
Targeting – Reach specific users with targeted or re-targeted messaging based on their past activity on both owned and non-owned channels.
The goal is to create highly personalized content that achieves its aim within well-designed customer journeys. Improving customer retention is particularly important for achieving business resiliency in these changing and rather turbulent times.
To fully leverage the power of first-party data:
Investigate how you could better utilize customer data you already have
Identify any additional customer data that would offer tangible value and which you can viably capture
You'll need to weigh up whether this is information that customers will want to share without damaging trust in your brand while requesting it. But more on that shortly.
First, let's have a quick look at the most important first-party data types and uses. This should help you identify any basic gaps in your current data capture and reporting processes.
First-Party Cookies or Pixels
Using tracking pixels is the most robust solution for getting to know the users and customers interacting with your online assets without the limitations of third-party cookies reducing the reliability and accuracy of your insights. Assuming your users have opted in of course, and aren't blocking the download of images if your pixels are image-based rather than script.
Pixels can track digital ad impressions, web traffic, conversions, email opens, locations, devices, operating systems, browsers, IP addresses, among others. The analytics platform you choose will provide you with tracking pixel codes. Instructions for embedding them can be found on whichever marketing platform you're using, or your developer can help you.
The Google Analytics pixel is ubiquitous for tracking and reporting on website visitor activity, and Firebase for apps. Google Tag Manager works hand-in-hand to help you track the custom events you want to track using your various pixels and UTM codes for social, ads, emails, etc. A 'free' tool with Google Analytics capability is hard to argue with, and using in-house data warehouses and analytics capability to report on user data isn't a task most SMEs have resources for.
Then there are CDPs, which will allow you to go further than a normal CRM by matching data to individual customers who have consented. They can automatically gather and unify customer data from all online content you embed a pixel on. For example, here's how Blueconic's CDP works with Google Analytics. I'll discuss CDPs in more detail shortly.
You can embed tracking pixels on:
Website or landing pages
Owned apps
Adverts
Social media content
Email content
The uses for data from your owned online assets includes:
Tracking collective and individual online behaviors, including content engagement, session duration, ad conversions, etc.
Creating audience segments based on behaviors and correlated characteristics
Tracking channel source of converting traffic to determine most effective use of marketing resource
Assessing the effectiveness of marketing content in the customer journey
Seeing where audiences drop off from your website, and identifying broken links, ineffective content or UX shortcomings
Re-targeting specific users, such as abandoned cart sessions
Using behavioral data, such as hovering over content like text or images, to enhance retargeting ads
CRM Database
A CRM database is home for the Personally Identifiable Information (PII) you hold on customers. It can range from basic information such as a customer's name and business/job title, email address and location, to their purchase history, online interactions with your marketing content and survey data. This data can be collected both on and offline, and data input can be manual or through other platform integrations depending on setup. It's typically shared between marketing, sales, account and support teams as a centralized database.
Its value lies in tracking the sales process or purchases, and collecting data to create segments of customers by specific behaviors or characteristics. The goal is to use this data to execute targeted email and advertising campaigns, and emails are particularly valuable. Email marketing has the highest conversion rates and provides a very high return on investment. Email also allows you to target (or suppress) specific customer audiences for ad campaigns on social platforms.
The uses for CRM data include:
Pulling together data from multiple sources into individual customer profiles
Identifying your most valuable customers and segments, or categorizing leads to prioritize BD activity (B2B)
Creating audience segments for targeted campaigns, such as identifying customers for up-selling, repeat purchases at defined time intervals, or re-engagement campaigns
Customization of marketing materials with personalized information
Exporting data to create lookalike or similar audiences for targeting customer acquisition ad campaigns
Social Media
For brands that are serious about growth or maintaining market share, generating regular social media content to engage customers is not really optional! Your audience engagement provides deeper insights into preferences, behaviors and segmentation. It's the ideal medium to find new customers, build brand awareness and generate high levels of engagement with customers, keeping you front of mind.
A wealth of customer insight can be leveraged across channels, platforms and campaigns, using social tracking metrics such as:
Shares
Likes
Mentions
Hashtag usage
URL clicks
Keyword analysis
Comments
Sentiment
There are corresponding metrics to note in your website analytics from Social Media campaigns as a traffic source, such as:
New users
Conversions
Average session duration
Page views
Bounce rate
The uses for social media data includes:
Deeper audience insights and segmentation based on social media behavior, such as the platforms and content topics that your customers engage with most
Designing a highly targeted content strategy and tone of voice, so that customers feel a deep personal connection with your brand
Audience targeting for paid content, including channel and corresponding content
Assessing the best time of day to post, when your customers are most engaged and likely to purchase
Choosing hashtags with the most reach for your target audiences
Social listening, to see what your customers are interested in, who is talking about your brand and what they are saying
How to Collect and Implement First-Party Data
Collecting online behavioral data on your website, app or social media using first-party tracking  simply requires a pop-up or message allowing users to opt into or decline first-party cookies, and any other tracking methods you use.
When it comes to collecting PII, however, progressive profiling is key. This is slowly and purposefully requesting information as your relationship with the customer develops and trust is built. Only ask for data your business actually requires, and always make each data collection touchpoint as quick and easy as possible in terms of UX.
Customers are usually open to sharing data if you demonstrate trustworthiness, deliver value and better user experiences. Here are a few basic rules to follow to gather customer data successfully.
Provide incentives – That can include detailing the benefits of an improved user experience, access to valuable gated content, e-newsletters, promotional discounts, or a loyalty program with rewards.
Be upfront and honest to build trust – Give your reasons for collecting any data and be clear about how the data will be used. Share your privacy policies and how data is protected. Use the data responsibly – trust is hard to gain and easy to lose. Investing in brand awareness will help engender more familiarity and trust.
Honor customers' choice – Make it clear to customers that they always have the opportunity to opt-out or withdraw permission to collect or store their data, and ensure that the process is easy and user-friendly for the customer to execute if they choose. Respect your customers' data and privacy by putting control in their hands and not breaking their trust. Consent Management Platforms can help you manage this process.
Let's take a quick look at some considerations when it comes to your data infrastructure and tech stack, then finish with some tactics you can use for collecting customer data.
Tech Stack Capability
Although many articles will claim that first-party data is free, you still have to consider the cost of data platform licenses, plus staff or agency resources required to implement or manage data technologies and processes.
The process of integrating all sources of customer information from off and online sources can be referred to as first-party data on-boarding. Compiling your customer data sources is necessary to leverage its full value by building complete customer profiles that allow you create accurate segments for campaign targeting in real-time. The more automated you can make this data on-boarding process, the better.
It may be the case that optimized utilization of your existing Google Analytics account, modern CRM databases and other marketing platforms are sufficient for your businesses current needs and resources. You'll still be able to gather valuable insights from first-party data, and run successful ad campaigns without relying on third-party tracking. For example, here's the Facebook protocol for creating a Custom Audience using your own customer data.
However, speaking to SMEs that don't have the luxury of their own in-house data specialists, bringing in a Customer Data Platform (CDP) offers greater potential. These platforms deliver more advanced customer data technology with greater automation that's more aligned for a first-party data future. They can be integrated to all of your customers' online touchpoints, and improve the match rate across data sources, eliminating data silos. This affords a unified customer view by consolidating data from all platforms into 360°-view customer profiles using consensually shared identifying information. You can still input offline data sources too. Crucially, they also allow customer data to be easily implemented for accurate campaign targeting in real-time across activated third-party platform integrations.
CDPs are a real game-changer because they are user friendly for non-technical marketers, unlike traditional data warehouse tools used for these purposes. Your team will be able to run better coordinated, automated, and omni-channel customer journeys across paid media, your website, email and other chosen channels. All in less time without technical or developer support bottlenecks, and while providing greater customer data security and compliance.
For example, Segment is one of the best-rated CDPs currently available. It makes collecting data from multiple sources and then executing tasks like creating Facebook Lookalike Audiences or re-engaging cart abandoners quick and easy thanks to pre-built API integrations to other marketing platforms.
There are also a number of more evolved CRMs out there that integrate with advertising, messaging, email and other platforms. For example, check out the customer platforms that Facebook, Mailchimp or Sprout Social integrate with. There are plenty of options out there with audience segmentation and omni-channel integration functionality that any business can make full use of despite more modest budgets.
Customer Data Collection Tactics
We've covered automated online data collection, whether it's from your website, app or social media. However, you still need to collect basic customer identifiers with customers' permission, and there's also more you can learn from directly asking about preferences and interests. So let's finish with tactics you can use for collecting data directly.
Do remember the importance of content quality and offering genuine value or insight for customers in a value-based data exchange. A/B tests can be used to determine how much information your visitors are comfortable sharing. Also, remember your customer relationships are a marathon, not a sprint. Take your time building familiarity and trust.
On-boarding, Point of Sale, or Customer Service – Design a data collection strategy and train your staff how to use it. You may already have a formal on-boarding or support process that requires certain data to be collected. That could include asking in-store customers if they want to provide their email to receive an e-receipt and product offers. Consider if there's any additional data that can be justifiably gathered at all points of contact, and ask staff to be consistent in recording data where it's done manually. Clearly explain the value of the data to customer-facing staff.
Customer Accounts & Login Areas – For ecommerce sites, point out to users that creating an account to save their details for the next visit saves time, along with any other benefits you want to offer. Or, use gated content and resources to incentivize website visitors to register for a free account. Develop a content strategy for selectively locking the most popular or valuable content you provide. Make sure that registration and sign in is quick and easy, and enable universal login with social media or Google credentials if you can.
Memberships & Loyalty Programs – Offering discounts and benefits for signing up to a customer loyalty program or membership is a great way to capture contact info, preferences and behavioral data.
Lead Generation Form-Fills – Whether you have 'lead magnets' and assets sitting behind a form-fill, or just a regular contact form, add in a few simple, interest-based questions that will help you better tailor future content. These forms work well on landing pages in ad campaigns, and you should ask for the bare minimum information.
E-newsletters – Your sign-up process will naturally ask for an email, but you can learn more about customers by asking what they are interested in. If content generation resources allow, segment your newsletter into areas of topical interest during the sign-up process or in a contact preferences area so you can customize your newsletter to better engage your distinct audience segments.
Surveys & Quiz Flows – From website UX feedback to a novelty quiz for fun, a Customer Service follow-up survey or chat box surveys – people are familiar with the survey format and don't usually mind a few quick and easy questions, particularly with multiple choice or rating scales.
Channel & Platform Diversification – This is an impactful means of gathering more audience reach and data, if you can find additional areas and platforms where your audience is spending time and making decisions. For example, your audience demographic on Pinterest may not be the same people within the same demographic on Instagram.
Partnerships – Join forces with a business or organization that has relationships with your target audience. Joint marketing or co-marketing partnerships using content, promotions and events can be very effective for collecting second and first-party data on potential new customers.
In-store, Office Locations, or Events – Asking customers to sign-in using their email for WIFI access is an option at physical locations, and you can use the sign-in landing page to promote content or any offers that would help collect additional information voluntarily. You could also use beacons, which are small wireless transmitters that communicate with nearby smart devices using Bluetooth. You can pull information about customer location and in-store browsing behavior, but you can also send push notifications or offers. Then there's the plain old-fashioned way of speaking to people and asking for contact information, whether it's to send an e-receipt, provide access to a membership or discounts program, or a BD follow up with more information.
Conclusion
Enhancing your first-party data strategy is invaluable for:
Nailing down your buyer personas and dividing your segments more effectively
Enhanced targeting and retargeting, with relevant ads strategically placed throughout the customer journey
Developing engaging and personalized content that hits the mark at a given point in the customer journey
This is key to both customer acquisition and retention.
You can do this more effectively without handing over the task of knowing your customers to third-parties, jeopardizing customer trust or potentially falling foul of country-specific regulations. With more accurate and in-depth first-party insights on customer behavior, it's easier to deliver relevant ads and personalized content that improves brand awareness and customer loyalty.
Don't be averse to taking your time collecting data and prioritizing trust first. Rushing your first-party data collection process could actually do more harm than good. After establishing your brand's credibility and transparency with customers, they will be far more willing to share helpful information about their interests as they move along the customer journey.
I hope this run-down has left you feeling that owning your customer data is a manageable endeavor. There are plenty of affordable and user-friendly systems out there to help you successfully implement any improvements you wish to make when it comes to collecting, organizing, protecting and actioning first-party customer data.
However, if your team could use support, Half Past Nine is always happy to have a conversion and discuss potential alignment. We have deep expertise in performance media, data leadership and infrastructure development, and we're passionate about enabling ambitious businesses who are ready to grow!