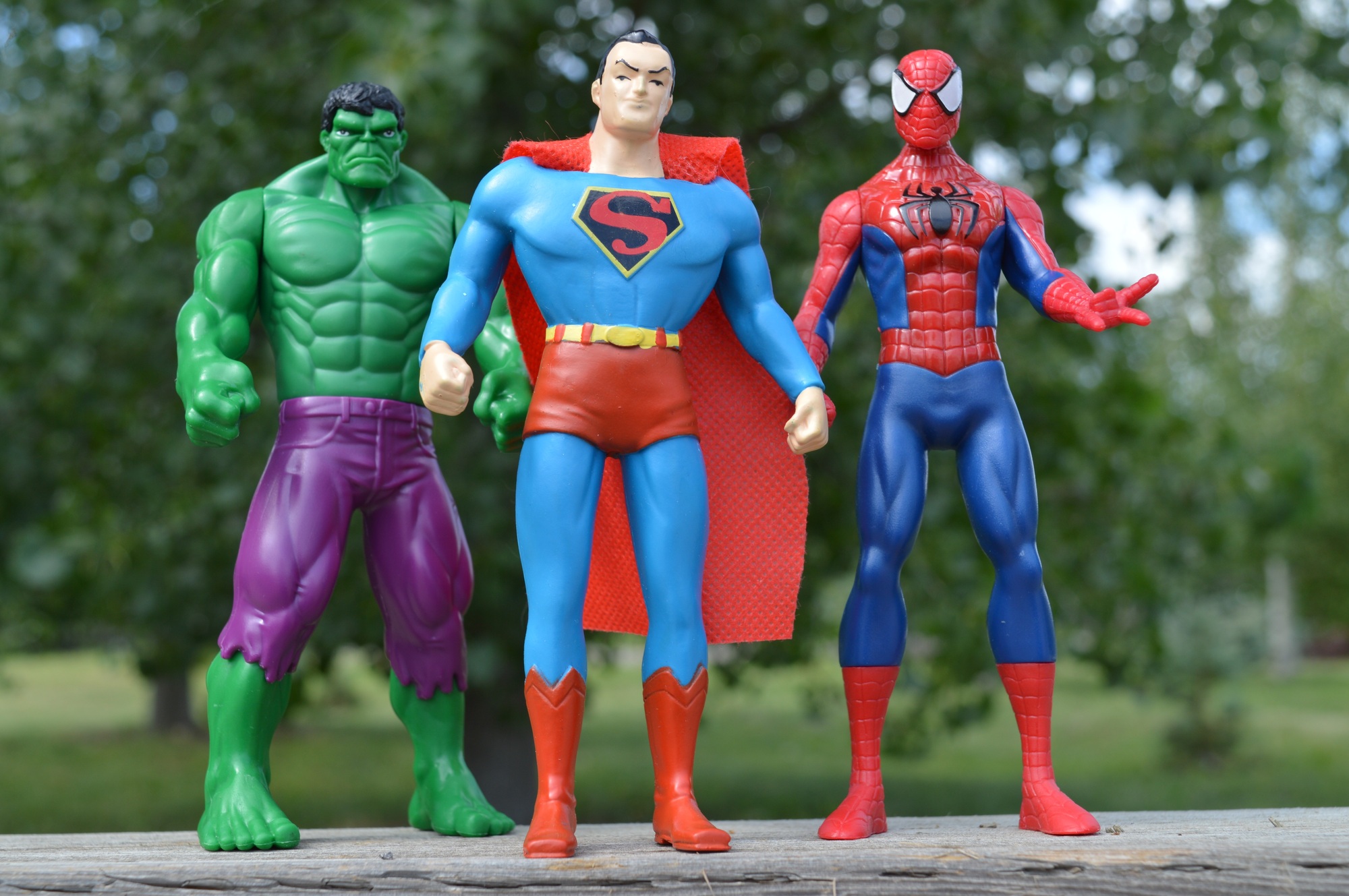 10 Cool Things to Collect If You Want a New Hobby in 2019
Do you need a new hobby for 2019? If so, why not become a collector? 
When you think of things to collect, your mind might automatically go to classic cars or other luxuries. Or you might think of people who collect unusual items, like pre-chewed gum or belly button lint.
But you don't have to be a millionaire — or a weirdo — to become a collector. All it takes is identifying your interests and putting in the effort to find those items.
Need a little inspiration? Here are 10 cool things to collect this year and every year.
1. License Plates
Have you ever walked into a restaurant or bar and marveled at the license plates covering the walls?
Why not recreate such a collection in your own home or garage? With 50 states, dozens of special interest plates, and decades of historical plates, there's no limit to the number of cool license plates you can find.
Some can be worth a lot of money too. For example, a 1921 Alaska license plate is worth a cool $60,000 today.
2. Coins & Paper Money
People have been collecting coins and money for a long time, but there's a reason for that.
Currencies come and go — heck, entire empires come and go — but coins can last for millennia. 
Do you have a special affinity for ancient Rome or Greece? What about colonial America? Whatever era or part of the world you're interested in, why not seek out coins and currency from its heyday?
Challenge coins are all the rage in collecting too, like the ones at ChallengeCoins4Less. If you're new to the idea of challenge coins, you may find their history quite fascinating.
3. Vintage Paintings
If you're an art lover (or just have a romantic, imaginative soul), why not start a collection of vintage oil paintings?
Every painting tells a story, whether it's a portrait, landscape, or still life. Even if you don't know the history of a particular painting, collect any that catch your eye. 
Hang them in a prominent place in your home and let your imagination run wild. Who was the artist or the subject? Where did they come from, and where was the painting completed?
Who knows? You could stumble upon a painting worth millions buried in someone's attic or in an antique shop.
4. Postage Stamps
Just as coins have changed over time, so have postage stamps. 
Another popular collector's item, stamps carry both monetary and sentimental value. Many gift stores off starter kits to get your collection going, while the post office is happy to give you a wide variety of stamps.
How else can you grow your collection? Look for stamps when you travel to different states or countries or ask friends to bring you stamps from the places they visit.
5. Rocks & Crystals
If science is your thing, you may get a kick out of collecting rocks, stones, crystals, or even sand.
There are three main types of rocks and four types of crystals, but the variety among them is staggering. Throw in 130 different types of gemstones and over 4,000 types of minerals, and your collection won't get boring anytime soon.
Fun ideas include collecting different types of volcanic stones or a tiny bottle of sand from every beach you visit.
6. Model Train Sets
Do you remember playing with model train sets as a child? Do you remember the miniature villages, pine trees, and cozy houses?
You don't have to be a kid to enjoy model trains. In fact, you may enjoy collecting and playing with them more now as an adult!
You can pick up a starter set at a local hobby shop or an online store. Depending on your interests, you may be able to recreate a certain era or even a certain town. You could also focus in on a particular manufacturer, such as the American Flyer trains from the 1920s.
For extra fun, travel to different parts of the country (or the world) to collect pieces in person. 
7. Vinyl Records
Who needs to go to a concert when you can listen to your favorite tunes right in your living room?
Technology may have advanced to YouTube and iTunes, but nothing beats the sound and feel of an old-fashioned vinyl record. Spend some time scouring music stores and antique shops for your favorite singers from yesteryear.
Aside from being a fun hobby, you might also be lucky enough to find something very valuable. A 1966 Beatles Yesterday and Today album, for instance, can be worth up to $125,000.
8. Action Figures
Remember all the action figures you wanted as a kid, but Mom and Dad said no?
Now's the time to return to your youth and fill your shelves with all the action figures you want. From flea markets to garage sales and eBay to novelty stores, you don't have to go far to find some seriously cool action figures.
Pick your favorite characters, past or present, or focus in on a particular era, like WWII. And if you happen to find a 1978 Luke Skywalker figure, hang onto that one– it's worth $25,000.
9. Antique Keys
Like vintage paintings, antique keys also have a story to tell. 
They're beautiful to look at and make excellent collection items. Since they're relatively inexpensive and easy to find, they're also a great choice for collectors on a budget.
Made from steel, iron, or brass, these old skeleton keys stand the test of time. Hang yours from a chain or create a pretty display case to showcase your collection as it grows.
10. First Edition Books
If you're a bookworm, there are few collector's items you'll value more than a rare first edition.
It's not exactly the cheapest hobby, though. A first edition copy of Harry Potter and the Philosopher's Stone can fetch $55,000 at auction. 
And if you stumble upon a 1900 release of The Wonderful Wizard of Oz, expect to pay $100,000 to take it home.
You might want to stick with rocks or stamps if you have budget constraints. But if you're a serious fan of a particular book or author, it might be worth it to you to go hunting for a first edition.
Cool Things to Collect: Now You Know
Your collection of items doesn't have to be expensive, uncommon or bizarre. It simply needs to be something you're passionate about.
Whether it's antiques, toys, music, or memorabilia, there are plenty of fun things to collect!
Looking to take up another hobby? Read our recent post about rewarding hobbies to take up as an adult.