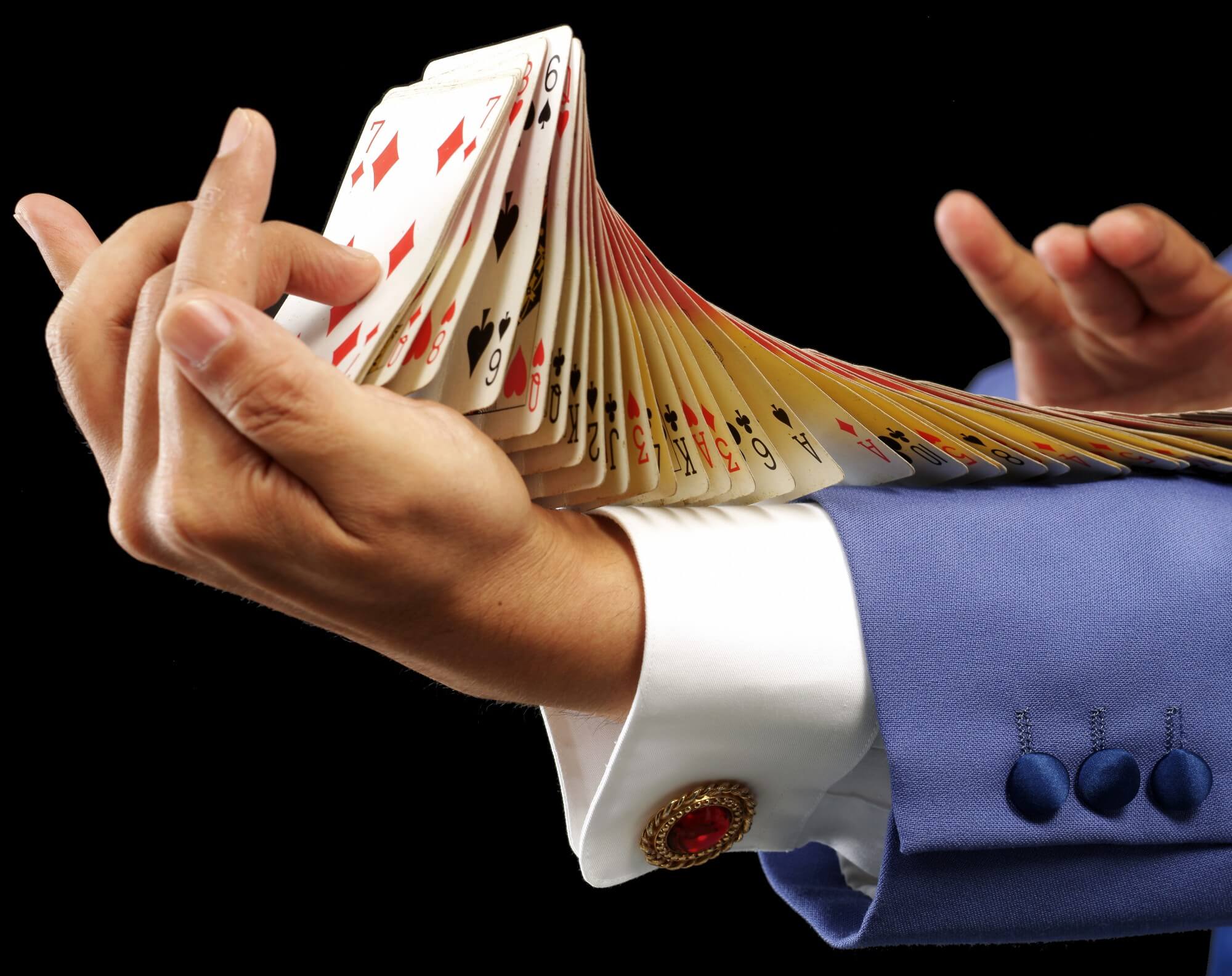 Why You Should Have A Christmas Magician At Your Next Corporate Event
Originally posted on https://looch.co.uk/why-you-should-have-a-christmas-magician-at-your-next-corporate-event/
Worth over £39 billion, the UK events industry is thriving right now.
Brits are clearly holding events of all shapes, sizes and varieties, up and down the country. Alas, you can guarantee that many of them will have failed to live up to expectations!
Are you in the process of organizing a corporate event? Well, make sure you prioritize the evening's entertainment. It's a sure-fire way to keep guests and attendees happy.
There are masses of entertainment options to choose between.
However, with winter around the corner and Christmas parties edging ever closer, hiring a Christmas Magician can provide the perfect entertainment to kick start the festivities.
Wondering how your event stands to gain from adding some magic to proceedings?
Keep reading to 7 key reasons hiring a magician guarantees a good time.
1. For the Entertainment
There's nothing more entertaining than a quality Christmas magician.
Sure, Magic Mick from down the road might not cut it for your corporate event. But a respected magician in the industry will have honed their craft for years, practising and performing in front of audiences big and small.
Magic has appealed to audiences throughout history. There's something mesmerising about tricks and illusions. Anything mysterious and unexplainable boasts a beguiling quality to it.
Even better, it appeals to almost everybody. It's hard to find a form of entertainment that everyone at an event will enjoy. After all, people have varying personal tastes. Yet magic's different! It tickles a part of the human psyche that makes it almost universally enjoyable.
If you want to appeal to the masses and keep your audience in a state of rapture, then magicians can do it.
2. It's a Conversation Starter
Let's face it, any event has the potential for awkwardness at the start.
We've all been to a party where nobody's talking, dancing or getting involved. You could cut the tension in the room with a knife! Entertainment makes a mighty difference to proceedings.
When you're bringing lots of different people together, you want to create the right energy and atmosphere. For the event to be a hit, you need everyone to engage with each other.
A good Christmas magician can be the conversation starter needed.
It makes sense! Magic is interactive by nature. A magician will go around to tables, or stand on a stage and ask people to engage. They'll be picking cards, holding props, or being involved directly with the trick itself.
As such, it provides an amazing catalyst for conversation. Two total strangers can bond over the illusion neither of them can explain.
3. Avoid the Lulls
Parties and events of any kind can sometimes run in peaks and troughs.
The atmosphere might be amazing, but then suddenly drop into a lull, before picking back up. All sorts of reasons explain the phenomenon, but there's no denying how awkward those lulls can get!
Magicians are the perfect tool for avoiding them at your event. It's their job to create the energy and atmosphere in the room! With their tricks and personality, you can almost guarantee peoples' ongoing attention with a magician in the room.
That's good news when you're trying to host a 'lull-free' event that only gets better throughout the night.
4. For the Lasting Impression
A good magic trick stays in memory.
Try as you might, it's difficult to forget anything you can't explain. When something tickles your interest and sparks your curiosity, it's natural to want to know how it works.
Corporate Christmas Party
Magic leaves the mystery hanging in the air! People are sure to go home talking about the event and the entertainment you provided.
At the end of the day, that's what you need from any corporate event. A lasting impression fosters your reputation in the corporate world. Anybody trying to promote or celebrate is sure to enjoy the reputational benefits of a well-received event.
Hiring a magician can ensure your corporate event is one to remember.
5. Show You Care
Just as a top entertainer goes down well with an audience, bad ones stay in memory for all the wrong reasons.
It also sends the wrong messages to event attendees.
You want to impress your guests and demonstrate their importance to the company. Paying out for a high-quality magician, and providing a fun and engaging atmosphere will do exactly that. After all, you've gone to the effort of creating a quality event.
When employees feel valued they're more likely to work hard and feel committed to your cause. Indeed, happy employees are known to be 20% more productive!
As such, hiring a magician lends itself to your bid to building a positive culture in the workplace.
6. It's Novel Entertainment
Magicians provide a unique and novel form of entertainment compared to traditional alternatives.
Everybody has been to events with bands, DJs, karaoke, and so on. Unfortunately, people get bored easily these days! Give the people the novelty they're craving!
Attendees will be thrilled to enjoy something different at your event.
Hiring a magician can help mix things up a bit. When was the last time you went to a magic show? Chances are fairly high it was a while ago. Some people may never have seen a professional magician in person.
As such, hiring a Christmas magician immediately sets your event apart from others. Again, this lends itself to becoming a memorable occasion for all involved.
7. For Awesome Photo Opportunities
Last but not least, hiring a magician helps spark perfect photo opportunities!
Anybody hosting an event will want to capture it in photos. The looks of surprise and amazement after a magic trick lend themselves to awesome photographs.
You'll be able to look back with amusement at faces of attendees blown away by your magician. It's entertainment at its finest.
Time to Book Your Christmas Magician
The events business is big right now in the United Kingdom.
However, that doesn't mean that every event's a hit!
Hiring some quality entertainment can make all the difference. Hopefully, this post has demonstrated why a Christmas magician would be the ideal solution for your event needs.
Ready to give a magician a go? Get in touch today!