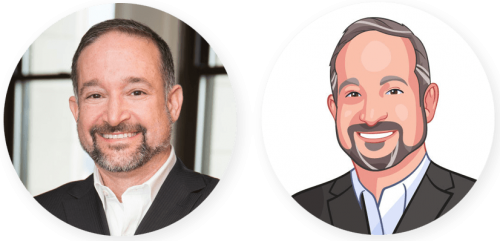 Who needs a photo? Use Avatoon instead!
Originally posted on https://avatoon.net/who-needs-a-photo-use-avatoon-instead/
There are thousands of people you've never met who know you only from your online profile — which means your profile picture is all they really know about your appearance.
And are you satisfied with that? Most of us don't like how we look in pictures, even if they're official headshots taken by a professional photographer. We look at them and think, Do I really look like that? Why is my chin so small, or my nose so big, or my cheeks so round — and do I seriously have that many wrinkles?
There's a solution for that, my friend — a cartoon avatar version of you. 
What if you could have a professional artist do a drawing of you in an upbeat, fun style that brings out your best qualities and minimizes those other ones? What if you could have it done as easy as taking a selfie and uploading it to a Website?
What if the price was way less than that professional photographer would charge? And what if you could edit it yourself (or have someone do it who may be more skilled at computer graphics than you), so that it can be modified depending on where you want to post it online?
Well, you can do all that with Avatoon! 
Avatoon is a website run by people who understand the benefit of having a cartoon avatar. They have created a service that is simple to use and produces excellent results.
Photo vs Avatoon
29$ CARTOON AVATAR
85$ PORTRAIT PHOTO
Avatoon is a great solution for companies who need headshots for their website, promotional materials, employee publications, and many other needs. Instead of hiring an expensive portrait photographer and making employees dress up, take time off from their jobs, and spend hours on a photoshoot, the company can simply have employees upload a selfie or even a photo their company already has on file to the Avatoon website (www.avatoon.net) and within a short time they'll have their custom designed cartoon avatar, for a fraction of what a photoshoot would have cost.
And don't let the word "cartoon" fool you. These are not crudely drawn parodies or clownish representations. They are professionally drawn and colored, and they bring out the best in every portrait. They have style and character, and because they're done in a vector format, they can be scaled and changed easily to fit any format, whether print or digital. Backgrounds, colors, and shapes can be changed in a flash, unlike a static photograph. And because Avatoon provides the customer with source files and free software, anyone can edit the pictures.
More than ever before people are realizing that their image represents their personal brand, and that in today's world it's important to pay attention to what your online image says about you. Avatoon's portraits are the perfect solution for anyone, whether for professional or personal use, because they are cost-effective, adaptable, stylish, and fun.
Who wants to use a stiff, formal, posed photograph that shows all your weak spots when instead you can have an Avatoon?
Check out Avatoon today!