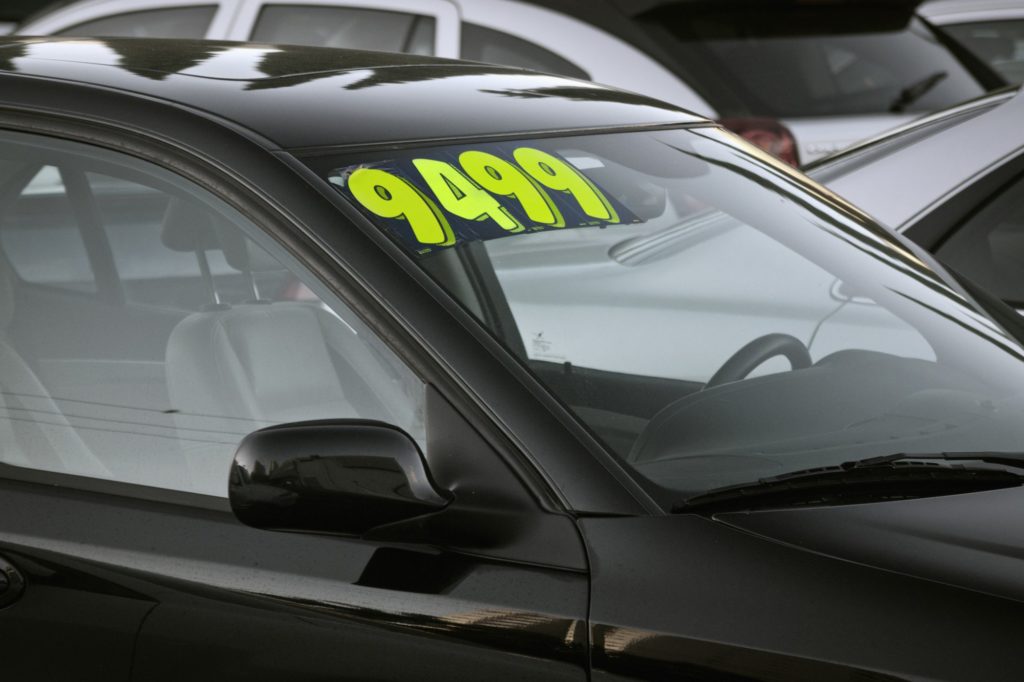 Who Buys Used Cars? Your Options For Selling a Used Car In Any Condition
Originally posted on https://www.cashcarsbuyer.com/who-buys-used-cars-your-options-for-selling-a-used-car-in-any-condition/
Do you need to get rid of your current car? Wondering who buys used cars in any condition, or how you could swap your car for cash quick?
In this article, we're covering the ins-and-outs on how to sell used cars, including how to plan and how to sell. By following the tips outlined here, you'll be able to choose the best car selling method for you!
How to Sell Your Used Car
Thanks to the Internet, there are a variety of ways to sell a car now. But not every method is equal—some will favor convenience over trading price, and vice versa. Here are the basic steps you can take, however, to set yourself up for success.
Know the Market
To sell a car effectively, it's important to know what the current market is like and how easy or difficult it will be to sell your car. If it's a good market, you'll be able to sell relatively fast, but if not, your car may spend more time on the market than you'd like.
How fast a car sell can differ greatly based on its make and model. Family cars are usually in constant demand, whereas sports cars are more seasonal purchases that happen during sunnier months.
To determine your car's value, check online ads to see how much your model of car is selling for. Be sure to select the year of your car to see how many of them are on the market and be sure to look for additional factors such as condition and mileage.
Determine the Value of Your Car
Before you try to sell your car, you should know how much it's actually worth. That's why you need to get a reliable estimate of its value. There are a few different ways you can get this estimate, including Kelly's Blue Book.
During this appraisal process, you'll be asked a series of questions about your car, such as the model and mileage. It's important you be as honest as possible about the condition of your car. If you aren't, your estimate most likely won't match the price of the seller you're bringing it to.
The estimate process is important because it helps all parties involved understand the overall value of your car. By knowing your car's worth, you can avoid being ripped off. You can also avoid the mistake of trying to sell your car for much more than it's actually worth.
Price Your Car Competitively
Once you know the overall value of your car, you'll want to price your car competitively, so you can actually sell it. It's good to leave some room for negotiation with your asking price, and some people often will often ask for more to get closer to their actual price.
Improve What You Can
When it comes to cars, first impressions are everything. Taking the time to make your car look more attractive and cleaner is a great way to lend some curb appeal. Here are some easy ways to improve the look of your car and make it more desirable to buyers:
Get it detailed
Thoroughly clean windows and dashboard
Get a routine oil change or necessary servicing
Ask a mechanic for a report of the car condition
These simple steps can make greatly help you convince buyers to choose your car.
Who Buys Used Cars?
Now that you know how to prep your car for selling, you're probably wondering who'd actually buy it. Here are some popular selling methods and buyers to look into for your sale.
Option 1: Trade It In
As we mentioned before, there are many ways you can sell your used car. One of the quickest ways to get rid of your car is by trading it in for a new model. Many people who quickly want to get a new car will do this to kill two birds with one stone.
It's important to note, however, that the trade-off may not be one to one. How much you pay for your new car will fluctuate based on how much the person or business your current car is worth. But this is a good option if you're someone who prefers convenience over getting the best deal possible.
Option 2: Sell It to a Car Dealer
Many car dealers will be willing to buy your current car, even if you aren't interested in purchasing any of their vehicles. This option is great for people who want to sell their car, so they can acquire the funds for a down payment on a new one. And it can be less stressful than a trade-in because you don't have to make an on-the-spot decision about the new car you want.
If you're interested in this option, see which car dealerships are willing to purchase if you aren't buying from them. Get your car's value appraised before you go to the dealership though as that will speed up the process.
Option 3: Sell to a Private Party
With dealerships, the price you're offered for your car is usually the wholesale price. That isn't the case when you sell to a private party, as you can ask for the retail price, which is the highest possible price.
The main drawback is that this option is usually not as convenient or as quick as the other ones. It usually requires advertising your vehicle is for sale and then waiting for a buyer to come around. And it isn't too uncommon for a buyer to fall through.
If you'd like to pursue selling to a private party, advertise wherever you can. Post flyers, advertise on social media, and email everyone you know. Only accept cash or a cashier's check as personal checks can bounce.
 The Best Option: Sell to Cash Cars Buyers
If you're worried your old car won't sell well to a dealership or private party, there are options available. Cash Cars Buyers will take your car no matter the vehicle condition. They'll even pay top dollar and haul away for you!
Ready to Sell?
Selling a car can be stressful, but it doesn't have to be. Now that you know who buys used cars, you can choose the selling option that makes the most sense to you!
Eager to sell your junk car fast? Contact us, and we can give you an instant offer over the phone!