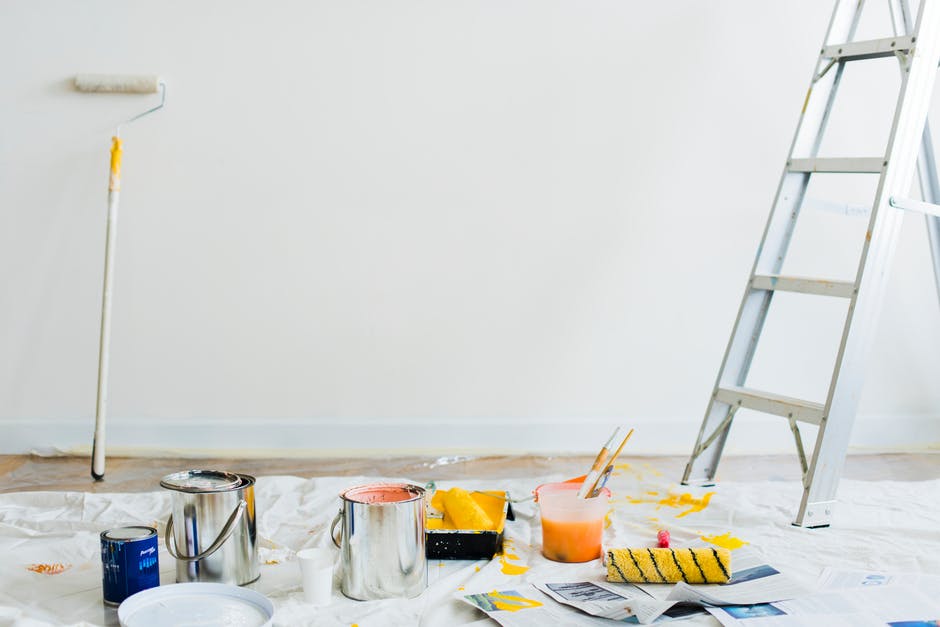 What to Look for in a Commercial Painting Company
Originally posted on https://www.pei-contracting.com/what-to-look-for-in-a-commercial-painting-company/
When it comes to attracting customers to your business, aesthetics is the single most important aspect. You could have the best quality product in the world but it won't matter much if the paint on the outside of your building is peeling. It's time for a paint job!
While it may be tempting to do the paint job yourself or hire the cheapest company possible to do it, that might not get you the best results. You have to think of more than price when considering a company.
To help you hire the best commercial painting company around, here are a few key things that you should be looking for.
1. Experience
The way the outside of your building looks factors greatly into whether customers enter or not. This means that you have to be able to trust the commercial paint team who comes in to do the job.
Not only this but there are a lot of unique challenges that come with commercial painting services that don't with residential. To this end, when you're calling around painting companies one of the first things that you should ask them is what kind of experience their workers have.
Another, less direct approach, is asking how long the company has been in business. If it's less than 5 years then that may tell you something about their experience.
2. Focused on Customer Service
One of the most important aspects of making sure the job gets done to your specifications is communication. Look at how fast a company returns your calls and emails, how easy it is to speak to them about your needs, and how fast they are about giving you information on their company.
Sometimes you'll have the painting company work as customers come in so you need to pay attention to their customer service skills while they're on the phone with you. If they're upbeat and cheerful when they're talking to you, this is a clear sign that they will be the same way towards your customers.
3. Customer References/Testimonials
Perhaps the easiest way to tell if a company is going to be right for you is to check out customer references and testimonials. Most of the time painting companies have testimonials on their website.
As far as customer references, you can call or email the company and ask them for those. They will be able to give you contact information for previous customers so you can ask them about their experiences.
4. Detailed Estimates
You probably like to know exactly what you're paying for. You don't want to think that you're paying one price and then be completely thrown off guard later on down the line because the painting company added something on without telling you. While this doesn't happen often, it does happen.
The commercial painting company that you call should be able to give you an accurate rundown of what everything is going to cost including labor, materials, and any taxes.
5. Safety Matters to Them
The last thing that you want is for someone to be hurt on your property. You don't need the company to potentially try and sue you for an accident that happened while they were working on your building.
This means that you need to ask painting companies where their policies lay when it comes to safety. Do they use handrails or safety harnesses? These are things that you need to know.
6. Are Supervisors Involved
The way that most companies work is that they send in a large team of people to quickly get the job done. While the results will be satisfactory, they would be so much better if the workers had a supervisor there watching over them as they work.
The project may take a little more time to get done but it will be done on time and you'll be happier with how it looks at the end. So you'll want to ask any companies if they have supervisors on duty at all times.
7. Their Services are Flexible
Most painting projects take a lot of preparation before the actual painting can start. You need to make sure companies offer services such as sandblasting and pressure washing before they put the paint on.
If you don't check, then you may have to spend extra money by hiring two different companies to get the entire job done.
8. They Use Green Materials
You should always ask painting companies about the chemicals in the paints that they use. Using eco-friendly paints not only make you feel better, but they will make your customers and workers feel better too. You see, harsh chemicals in paints greatly affect how clean the air is in your establishment even long after the final coat has dried.
If you use these harsh chemicals in your paint job then they could make employees, customers, and you sick in the long-run. Customers tend to flock to places that can say they are completely eco-friendly anyway.
So, you'll bring people in, stay healthy, and save the planet all at the same time. It's a win-win for the entire globe.
Everything You Should Look for in a Commercial Painting Company
The amount of customers you bring in is almost completely determined by how the outside of your business looks. If the paint outside is peeling then it may be time for you to hire a commercial painting company to freshen things up. Use these tips to ask painting businesses the real questions and bring in the best team for the job!
If you still have questions, just contact our team.