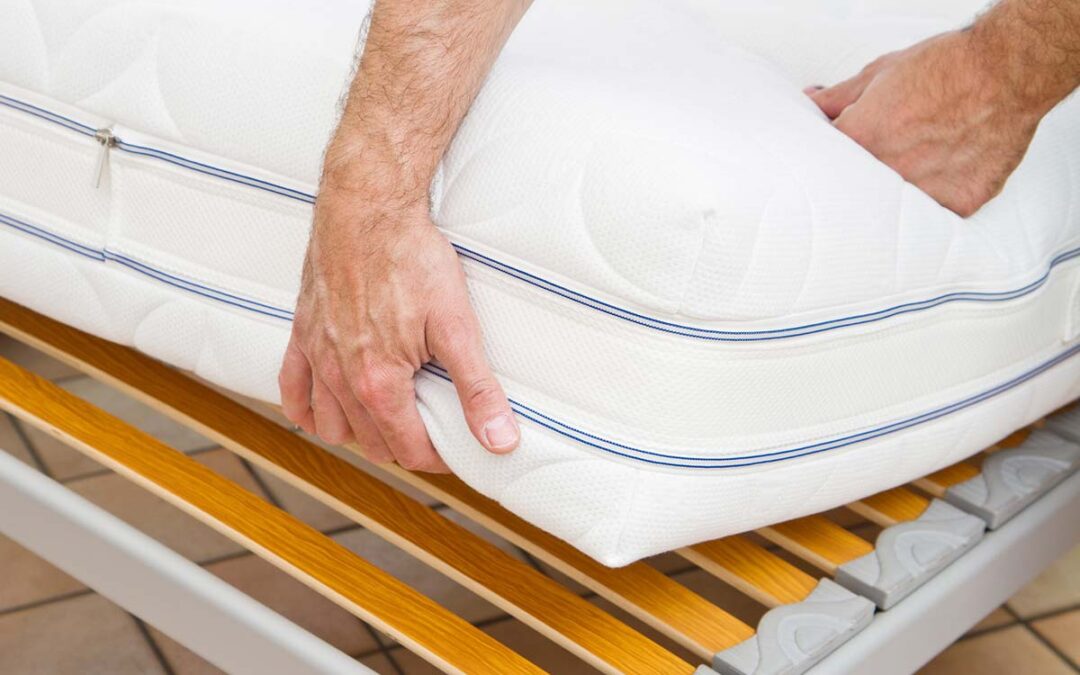 What to Do If You Have Bed Bugs
Photo from Adobe Stock
Originally Posted On: What to Do If You Have Bed Bugs (pegasuspest.com)
When it comes to dealing with pests in your home, there's nothing quite as unsettling as having a bed bug problem.
Not only is it important to know how to spot bed bugs, but it's also crucial that you know what to do if you have bed bugs in your abode.
Check out this helpful guide that explains everything you need to know so that you can handle the problem and get back to living a normal life.
How to Identify Bed Bugs
Before you panic, make sure that you're actually dealing with a bed bug problem. Bed bugs are quite tiny, which means they can be difficult to spot with the naked eye.
These pests are brown or deep red in color and have a flat, oval-shaped body. They don't have wings, but they do have two antennae and six legs. Female bed bugs have a wider body shape than males.
Examine your bedding, box spring, mattress, and carpeting up close to look for traces of these nasty pests. You may notice small brown or black clusters in these areas, which could indicate that bed bugs have left small piles of excrement behind.
As bed bugs grow and develop, they shed their skin and leave their former shells wherever they may lay. Look carefully for clear or almost white little insect-sized "skins" that could also indicate the presence of bed bugs.
In addition to their waste, bed bugs emit a sweet and musty odor, so sniff around and see if you notice any unpleasant smells. And, of course, dealing with itchy bumps or small red, swollen spots when you awake is an almost always surefire sign of a bed bug problem.
Bed bugs don't only live in mattresses and bedding, either. Check all of your upholstered furniture carefully, as well as area rugs and wherever the carpet meets the wall. These insects can make themselves flat in order to hide in crevices, like the inside of your window, door, and floor molding.
What to do if You Have Bed Bug Bites
Bed bug bites are typically found in clusters or in a straight line on your skin. These bites can be red and swollen, and they may not appear until a day or two after you've been bitten.
Most bed bug bites heal within a week or two. You can speed up the process by applying some calamine lotion or an anti-itch cream directly to the affected area.
If your skin is burning and itching, try an oral antihistamine or an over-the-counter pain medication to get relief. Some people are allergic to bed bugs, so if you exhibit serious symptoms, contact your doctor or call 911 right away.
Here's What to do if You Have Bed Bugs
If you're sure that you have a bed bug infestation, it's almost certain that you'll need the help of a professional pest control company. In the meantime, there are some things you can do to mitigate the problem.
Start by removing all bedding and area rugs and wash and dry them on the hottest temperature setting possible. Vacuum everything thoroughly, including the carpets, in between the mattresses, and around the perimeter of the room. Make sure you vacuum cracks and crevices, too.
When you finish vacuuming, empty the canister outdoors and put the contents in a sealed bag or container, and dispose of them. Make sure you clean the vacuum cleaner thoroughly before bringing it back inside.
Depending on the severity of the infestation, it might be best to throw your bedding away and start anew once the bed bugs are completely eradicated. If you discover bed bugs hiding in your furniture, you might have to simply throw the infested items away and purchase new items later.
Sealing items in bags or washing them won't always fix the problem. In fact, because bed bugs multiply so rapidly, there is a good chance there are plenty more lurking that you can't see.
If you really want to know what to do if you have bed bugs, consult with a professional pest control company. They'll have the skills, knowledge, and equipment required to ensure that these icky biting pests are gone for good.
How to Get Rid of Bed Bugs the Right Way
There are a few things you can do to help reduce the population of bed bugs in your home. However, the pros can help ensure that these tiny insects are completely removed from your house and your life once and for all.
Not only will a quality pest control company provide you with ongoing bed bug treatment, but they can also perform an inspection to find anywhere else these bugs might be hiding. You'll get an effective treatment that kills the bed bugs on contact and won't leave messy stains behind.
Your pest control company should also follow up with you to make sure that these bugs are gone for good. If not, you should receive ongoing treatments as needed until they're totally removed.
Say Sayonara to Bed Bugs
Once you confirm that you have a bed bug problem, knowing what to do if you have bed bugs is the next step toward restoring your sanity. Know the signs of bed bugs in the home, and then contact the professionals so they can help you say goodbye to them once and for all.
If you would like a bed bug inspection, or you need treatment, contact the experts at Pegasus Pest Control today to schedule an appointment.