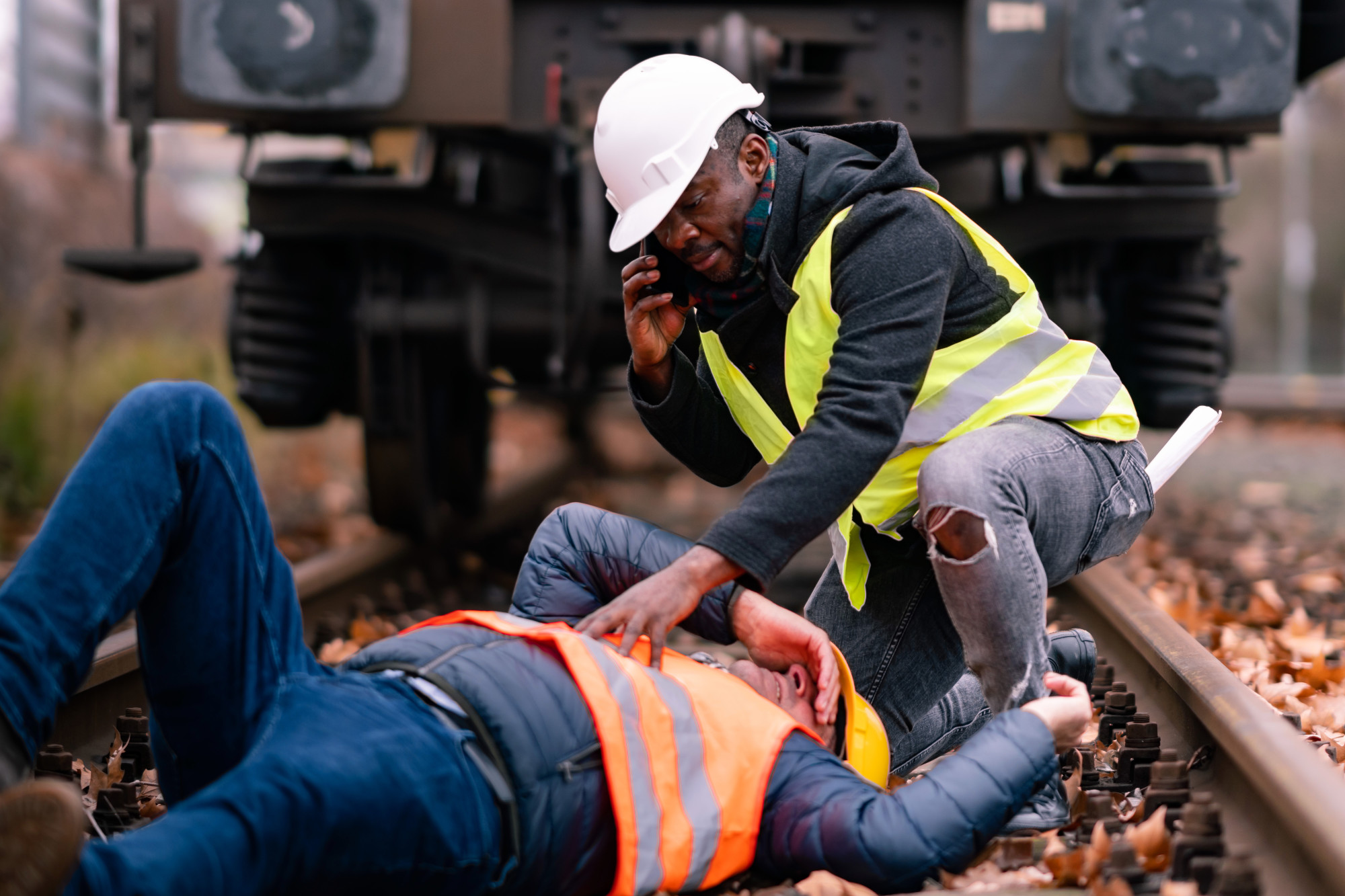 What Should I Do If I Experience a Workplace Injury?
Getting hurt on the job is no fun. If you are one of the estimated nearly five million people experiencing an accident at work, you know that it is a confusing and frightening time.
Insurance companies do not want to pay, and worker's comp looks for ways to deny your claim. Read on for the steps to take to make sure your workplace injury claim is paid.
Reporting Your Workplace Injury
Even if you do not think you were affected by an incident that occurred at work, you should always report it.  Sometimes the pain or disability from an injury isn't always apparent right away. It can take hours or even days for the effects to be felt.
If you leave work and go home without reporting the incident, you may lose your right to file a future claim on it. If you wake the next morning with pain or disability, you will not be able to file if you didn't at least notify your supervisor at the time of the incident.
Look for someone who saw the incident. If you can't find a witness, be sure to tell a coworker about the incident right away. This will help protect your claim.
When you file the claim with a supervisor, make sure to tell him or her you want an immediate evaluation by a physician. Delays in seeking medical treatment can result in a claim denial.
Your supervisor is required by law to begin filling out your workman's compensation claim and to fill out any employer incident forms. Be sure to document the exact time you reported the incident.
Don't be afraid to back up your claim with photos or videos of the spot where the incident occurred. These photos may help you prove your claim if it is disputed.
It is illegal for your employer to hold the claim against you in the future or attempt to punish you for filing in any way.
Keeping Track of Medical Bills
You will need proof of your medical expenses if your case is taken before a judge. Keep detailed notes of the dates of your doctor's appointments as well as the costs of each visit. Include all therapists and any rehabilitation visits you needed as you recovered.
Don't forget to keep bills for any equipment you needed to purchase, medications you were prescribed. Keep track of bills for lifestyle changes you needed to make for ease of mobility in your home, such as special chairs or beds, and any modifications made to the house such as ramps or stairlifts.
If the injury results in other monetary losses, such as canceling a non-refundable trip due to the injury, keep track of these as well.
Know Your Representative
Find out who your worker's comp representative is, and contact him or her directly. Make sure that they have everything they need from your employer, your doctor, and yourself.
Never volunteer any information that the representative doesn't already know, however. Remember that he or she works for the worker's comp agency and can use information you provide to deny your claim.
Contact a Personal Injury Lawyer
Your next call should be to a lawyer who specializes in workplace injury cases. Most lawyers will offer a free consultation to see what benefits you may be eligible for after the accident.
Your lawyer will most likely not be suing your employer directly. Workman's compensation laws will protect your employer unless it can be proven that the employer deliberately caused your injury, or your employer doesn't have enough worker's comp insurance to cover your injury.
Instead, your lawyer will work to get the worker's comp insurance to pay the maximum benefits for your injury. There are three main benefits you will be entitled to as an injured worker. These are:
Medical Treatment
You are entitled to have all medical bills resulting from the injury paid for by your employer. This includes any doctor's visits, medical equipment needed, rehabilitation services, and medications.
Temporary Disability Benefits
Temporary disability benefits cover you when you are unable to work due to your workplace accident. Temporary benefits offered through your worker's comp insurance are different than government-sponsored disability.
Temporary disability allows you to continue to be paid while you are off work due to a workplace injury.
Disability Award
Your personal injury attorney will help you understand how much money you may qualify for after an accident. The amounts will vary depending on the type and severity of the injury and how much the injury is expected to affect you in the future.
Negligent Security Lawsuits Resulting in Work Place Injury
If you have been the victim of an incident that wasn't directly the result of a workplace slip, trip or fall you can still file a claim. These incidents fall under a "negligent security lawsuit." They can include:
Improper lighting that resulted in an injury or fall
Inadequate security personnel that results in a criminal action against you
Injury due to a co-worker's inexperience, inadequate training, or carelessness
This personal injury page explains the qualifications for a "negligent security lawsuit."
Repetitive Stress Injury 
Sometimes, a workplace injury can't be traced to one incident in particular. Your injury may be the result of repetitive motions such as typing or heavy lifting. These are known as repetitive stress injuries.
You will need to report you repetitive stress injury to your supervisor and file a worker's comp claim in the same way you would if the injury was due to a workplace accident.
Some examples of common repetitive stress injuries are back pain, carpal tunnel syndrome, hearing loss. 
OSHA
Your employer has a specific set of safety standards to follow. These standards are regulated by the Occupational Safety and Health Administration (OSHA). If you feel that your safety was undermined due to your employer's refusal to follow these regulations, make sure your personal workplace injury attorney is aware. 
For more helpful information, take a look at our articles on workman's compensation and workplace injuries.