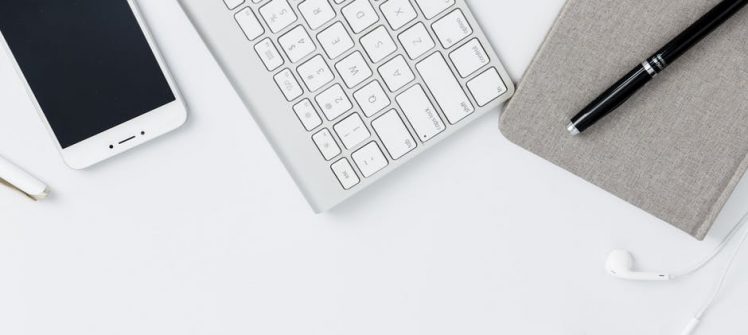 What Is Ghost Writing, How Does It Work and Other FAQs
Every year, between 600,000 and 1 million books are published in the US.
As many as half of those are self-published and some are even ghostwritten. As far as ghost writing goes, it isn't just an option for celebrities who don't have the time or know-how to tell their life story.
Blogs, articles, web pages, and more can all be written by a ghost writer. They're a solution for any busy business or individual looking to save both time and money while producing top quality content.
Read on to learn more about what ghost writing is and how it works.
What Is Ghostwriting?
When you hire a ghost writer, you're hiring a professional writer to produce written content on your behalf. Types of written content handled by ghost writers include:
Books/e-books
Articles
Web pages
White papers
Meta descriptions
Title tags
Product descriptions
The writer takes money in exchange for producing written work, but they don't receive any credit for that work. The original author, whether it be an individual or a business, takes credit for the work.
Importantly, the work reflects the vision of the client. For that reason, the original author usually has a high degree of intellectual involvement in the process.
How to Hire a Ghostwriter
Of course, every ghost writer works differently. In the same vein, every client has different requirements.
So, while the nuances may differ from project to project, below is the general process for hiring and working with a ghost writer.
1. Consultation
This may take place over the phone, through video conference, or in a face-to-face meeting. The client and the ghost writer discuss the needs of the project and figure out if they're going to work well together.
2. Proposal
The ghost writer will produce a proposal of the work to be done. The proposal should include items such as project-specific details of the work, timelines, and costs. The client will accept and sign the proposal before the work begins.
3. Further Interviews and Information
Depending on what type of content is being produced, the writer will have to gather more details from the client. For example, if the content is a book, this may take the form of multiple interviews.
4. Outlines
Once the ghost writer has gathered all the basic information and research that they need, they'll create an outline based on that backgrounding. The outline can be anywhere from 1 to 100 pages, depending on the type of work and the amount of content required.
The client should review the outline, making any necessary revisions. In reality, this should go between the client and the writer a few times until a final draft is agreed on.
5. Publishing and Payment
When the final draft is completed by the ghost writer and approved by the client, it should go back to the writer for one last round of editing.
This can actually require quite a bit of work, depending on the type of content. For example, publishing a book will take a significantly longer time to edit and publish than a blog post.
Following publishing, the client will pay the writer for their work. The ghost writer cedes any legal right to their intellectual property and the work belongs to the client.
How Much Does a Ghostwriter Cost?
The cost of hiring a ghost writer varies by writer and by project. It will also depend on whether or not the ghost writer is given credit.
For example, a ghost written book can cost between $5,000 and $50,000. On the higher end are ghost written books without credit to the original author and with months worth of research involved. On the lower end are less complex books that are shorter in length and give credit to the ghost writer.
In terms of articles and blogs, many ghost writers will charge by the word. These rates can range anywhere from 1 cent to $1 per word, depending on the length, complexity, and amount of research involved. Just like books, whether or not the writer is given credit will impact this cost as well.
You may also encounter writers that charge hourly rates. These hourly rates include the time spent researching, writing, interviewing, e-mailing, etc. Typically, ghost writers will provide a break down of expected hours in the proposal.
Why Use a Ghostwriter?
There are many benefits to hiring a ghost writer to write your content on your behalf.
The most obvious benefit is how much time and resources outsourcing saves. Most business owners don't have the know-how nor the manpower to have content written in-house. Even if you do have a content marketer, they often don't have time to create topics, research keywords, and write articles.
Speaking of content marketing, a good ghost writer will know SEO and how to operationalize it through content writing. They'll know how to fit keywords into the content naturally and they also understand the importance of headers and link building. This means more traffic to your website and more potential customers.
A ghost writer may also help you develop your ideas and create a more concise message. Through the interview process, they'll pull information from you you may not have thought of and they'll act as a sounding board – except this sounding board has a high degree of expertise in making brainstorm sessions into brilliant content.
Hire a Ghostwriter Today
A ghost writer produces written content for an individual or business. That content is usually not credited to the ghost writer, but to the individual or business who hired the writer.
When you don't have the time or resources to put pen to paper, but you're full of ideas for your book or blog, a ghost writer is a great option. To learn more about hiring a ghost writer through us, register here.