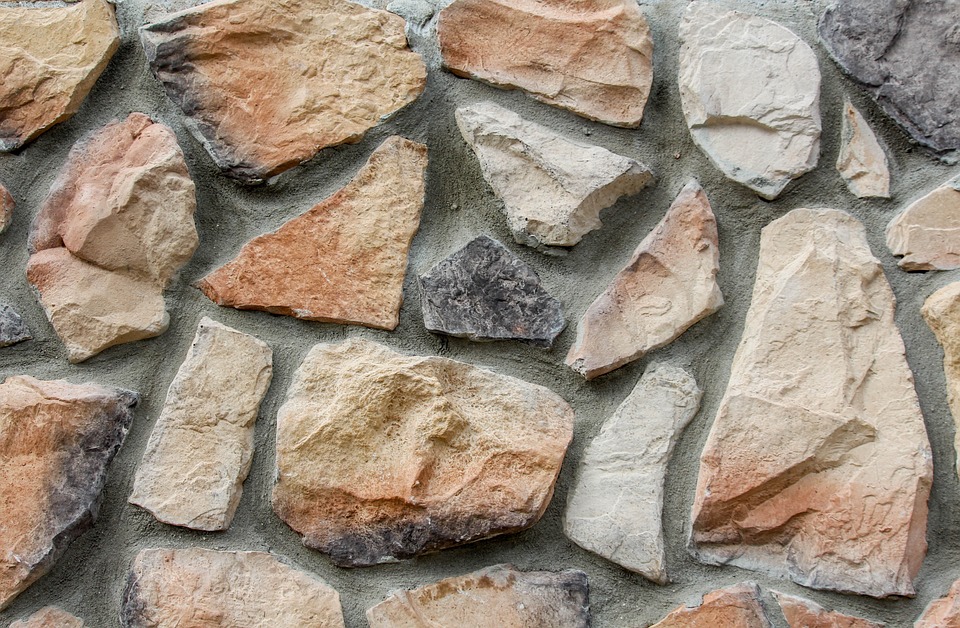 Use Affordable Stone Remnants To Add Gorgeous Touches to Your Home
Photo from Pixabay
Originally Posted On: https://montesmarble.com/use-affordable-stone-remnants-to-add-gorgeous-touches-to-your-home/
Stone remnants are used in small ways to add unique elements to your home, like a vanity top or a backsplash. Here's how they can bring elegance to your home.
Did you know that around 64% of all new homes have granite countertops? Granite is one of the most popular options for countertops (and other home features), but other popular options also include marble, quartz, and more. Whatever the case, after installing beautiful stone countertops, you may find yourself with some stone remnants.
A stone remnant is nothing more than a remaining piece or pieces left over from the installation process. These remnants look just as stylish as the original slab, and they match perfectly, and it would be a shame to let them go to waste. More than that, they don't cost very much either.
But how can you use these stone remnants in your home? Keep reading and learn more about the possibilities.
Create a Stylish Backsplash From Stone Remnants
If you think your walls are looking a bit plain and boring, then it may be time to incorporate stone remnants in the form of a stone backsplash. Once you have stone remnants, it should be easy to install a stone backsplash. All you really need to do is attach it to your wall.
Of course, it is best to hire a professional for this. That way, the backsplash will be installed correctly, and it will be quite durable as well. You don't need to worry about spending too much money when buying stone remnants because they are usually only a fraction of the cost of full stone slabs.
So, if you want your kitchen or bathroom to match as much as possible, then getting stone remnants shouldn't be an issue. The color, texture, and design of the remnants should be very similar to the slabs that you already have. Besides that, these remnants are just as durable and stylish.
The Details
This makes them easy to add to various parts of your home. A backsplash is a good idea because it not only is decorative but also has an important function. The main function of a backsplash is to protect the wall against water or oil.
This is particularly important if you tend to cook a lot and drops of oil often spring up onto the wall. If water, oil, or other materials hit the stone backsplash, all you need to do is wipe off the droplets with a rag, and the backsplash will be as good as new.
Accent Your Windows
If you don't like the idea of using stone remnants for a backsplash, don't worry because there are still several other ways in which you can use stone remnants to spruce up your home. In particular, using them to accent your windows is a very good idea. Window sills are often quite bland and not much to look at.
However, if you use stone remnants to spruce up your windowsills, you will find that your windows will soon look more stylish than ever. Many people don't think about accenting their windows with stone remnants. Instead, they may use their remnants for more common purposes, such as backsplashes, fireplace mantles, and other similar projects.
However, if you use your stone remnants for your windowsills, your guests will immediately notice the unique difference in your home decor since it is not a very common feature. You'd be surprised at just how adding a bit of stone to the windowsills can make them look much more luxurious and high-quality.
What to Know
This is not to mention that stone remnants make very durable and long-lasting windowsills. Even if water seeps in through the windows, the stone, of course, will still be in good shape. Besides that, stone windowsills are very easy to clean.
As with stone backsplashes, all you really need to do is get a rag and wipe down the stone if it ever happens to get dirty. You usually don't have to worry about the stone getting stained as long as it is sealed. The only thing you might have to worry about is scratching the stone if you use the wrong tool on it, such as a harsh sponge or rag.
Other than that, your stone remnants should be in great shape no matter where you put them.
Stone Tables
Tables can often look a bit bland. The last thing you want for your stylish home is a simple table to drain the life out of the otherwise impeccable environment. For that reason, you may want to consider getting a stone table made out of stone remnants.
Depending on what kind of remnant you get, you can choose many different styles for your table to ensure that it is visually appealing. Some tables with interesting colors or natural designs tend to be particularly interesting and appealing.
This is not to mention that stone tables are extremely durable. Such a table should easily be able to last you a whole decade, if not more. It will also be very unlikely for such a table to become discolored or sustain any staining.
Instead, such a table will stay in great shape for many years, and people will surely complement its unique style. And, of course, depending on the type of stone remnant you use, you can experiment with different table styles made from those remnants. You shouldn't have any trouble matching your table with the rest of your home's decor since there are so many color and design options to choose from.
What else could you ask for?
The Benefits of Using Stone Remnants
Many people don't realize that there are many benefits of using stone remnants in home decor. For one, stone remnants are much cheaper than stone slabs, and they can match whatever slabs you already have for your countertops. Besides that, stone remnants are very sturdy and high-quality pieces of stone that you can use for many different things around your house, such as windowsills, tables, and backsplashes.
To learn more about stone remnants don't hesitate to contact us here.